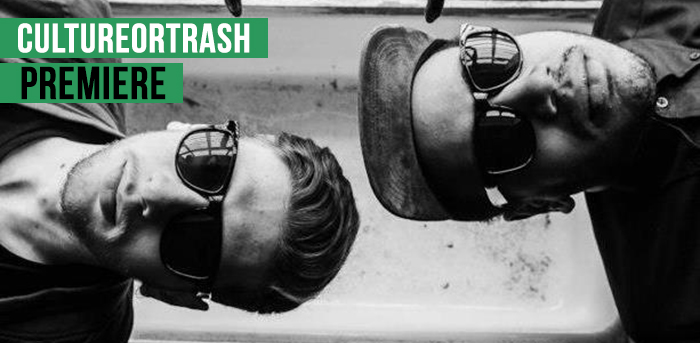 Lewdjaw x Danero's first major outing is chattily melancholic and equally full of life as new, brassy beats snuggle up close like "Zelda and Lynx love".

'Compleat' is brimming with bags of this cutesy, honeyed retro; but there's more up-to-date, loaded content – "untouchable, like a third-world Olympic bid" – which hints at tensions far less first-world-y and computer-game-based.

Reading-based producer Lewdjaw varnishes Danero's conceptually vast , sumptuous wordplay with sumptuous beat-pop that could fit a Cheryl Cole tune; but don't let that put you off – it's menacingly catchy, in the vein of so many rampant 2013 alt-pop releases – Foals' 'My Number' and this week's Number 1, Duke Dumont's 'Need U 100% feat. *A.M.E*' – which seem bent on driving home juicy, inflated choruses this Spring.

Lewdjaw x Danero's debut offering is a thoughtful critique of the artifice which inhibits the integrity of expression and emotion nowadays; its video subverting modern communications culture by seeming, uncannily, to watch you.

It's also a really punchy hip-hop tune. 'Compleat' is eloquent in both beat and rhyme, wading through cultural myths in pursuit of earnest sentiment: "you can be my princess, you don't have to bake me a cake".

Meanwhile, the video flashes up stunned, disembodied faces – as if in suggestion that we have in effect become subordinated by our own consumption of information.

A withering statement from the rap/production duo. See also B-side 'Troubleshooting', which broods like Massive Attack.

Vocals rumble out of the speakers in a slow measured procession; witty and sharp, flanked by synth and pulsing beats with a clever post-production varnish making 'Compleat' a highly accomplished track from Reading based duo Lewdjaw x Danero.

However it has also been the track which has led to the demise of that famous old sword swinger Link.
It was at Marin's house party where it all went wrong. Link apparently playing 'Compleat' on repeat and strutting about the abode, making sure to point out loudly the bit when his name was mentioned; thinking it would impress Marin, it didn't.

The drinks flowed and Link became sloppy.

Marin then disappeared with BowWow and when Link found out he flipped. He became belligerent and wild, ending up punching old Grandma Ulrina in the face and running off into the night.
No word has been heard since.

Lewdjaw x Danero may have been the catalyst to this 8-bit nightmare, but they are also a duo full of promise. I look forward to seeing where their music takes them.