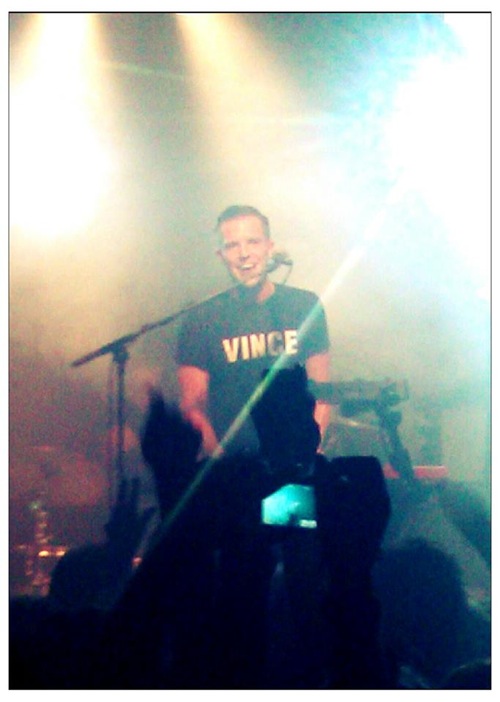 Picture © Anthony Bohan, C/T.
Earlier last night, the forever smiley Brandon Flowers charmed Wembley Stadium. A few hours later, in the early hours of this morning, Flowers and his cheeky Vegas-bred clan hosted a slightly more intimate affair in front of a mere 600 at The Garage in Islington. The band ripped through some lesser-heard back catalogue type stuff at the intimate North London venue, proving there's still some first album rock n'roll fight to The Killers – despite their newfound reputation as more of a glam, stadium type arrangement.
Check out our rather special pic of Brandon from The Garage last night which captures the luscious intimacy of the set – and judging from the smile on Brandon's face and the cameras thrust unto it – we're sure we weren't the only ones … … … SMILING LIKE WE MEA … I'll stop.
The Garage's set oiled up the hits with a splattering of lesser heard tunes. Here's how The Killers played in sunday morning:
Change Your Mind
Under The Gun
Tranquilize
Read My mind
Losing Touch
I think We're Alone Now
Runaways
When You Were Young
Glamourous Indie Rock & Roll
Mr Brightside
All These Things That I've Done