Where are you heading this summer? Let us know your thoughts on Twitter…
It's hard not to be ruined by choice at festival season. There's too many makeshift cities in fields to process – but there's a few you really shouldn't miss. To help out, we've listed our standout festival summer must-dos – and a bit about why they're worth a trip – to help you plan ahead a little easier.
This isn't a comprehensive listing of every festival – that's not our style – it's a name check of the festivals we think you absolutely shouldn't miss. The best fests around. We'll be there too, filming interviews for our Youtube channel and generally asking people about getting trashed. Come say hi if you see us carrying around a trash can full of questions. We could even ask you a few.
So here you have it – our pre-stamped, pre-approved list of where to head this summer. Call it the C/T festival awards if you'd like. We love snazzy titles.
We Are FSTVL Is Summer's Kick Starter
Opening the season, We Are FSTVL feels secluded but it's actually just perched at the end of the District Line at the 'UK's only private aerodrome for general aviation'. If you're as stunted by that as us then forget the facts and heading straight to the music. It's a big-hitters dance set up at this two-dayer, which attracts the largest commercially viable house names in the world. Chuckie, Richie Hawtin, Maribou State, Knife Party and C/T fave Hot Since 82 play Saturday with a Disclosure DJ set to tag onto that list; and Sunday's even bigger: try Annie Mac, Solumon and Fatboy Slim, continuing his renewed reign over the festival scene which began at last year's Bestival. We Are FSTVL isn't one to take mum (or your significant other…) to, it's all simple lashings of large-scale dance party vibes; what a way to open the summer.

Get tickets here
Field Day Is The Locals' Choice
Celebrated each year in Victoria Park – the beating heart of the east – Field Day is the music connoisseurs veg out sesh. Expect brand-centric tote bags and beards, but also expect The Pixies on Sunday night. The Pixies! Saturday is the more electronically-swayed of the two-dayer, Metronomy headline off the back of new album Love Letters and new artists – plugged by influencers for the last twelve months – make this the most buoyant lineup all year if you're interested in new music. Look out for fellow East-Ender East India Youth, Blood Orange, Temples, Daniel Avery, James Holden and C/T staples Teleman; along with more established party names like SBTRKT and Todd Terje.

Get tickets here
Isle of Wight Festival Is The Big Hitters' Hangout
Effortlessly musing commercial dance, pop and house greats with big rock hitters sounds like a tall task – but oddly not for the Isle of Wight Festival, which has developed a reputation as the one of the friendliest festivals on the circuit in recent years. Looking out for the people and not just the fest fans or the genre sticklers, IoW is the ideal go-to for those wanting the big names without Reading and Leeds style aggro. This year, Kings of Leon and Biffy Clyro headline, and Saturday night makes way for a Red Hot Chilli Peppers showdown – playing here as one of only two performances this summer. Swim Deep, The Vamps, Boy George and The 1975 are some of the other names appearing at this scenic gem of a fest.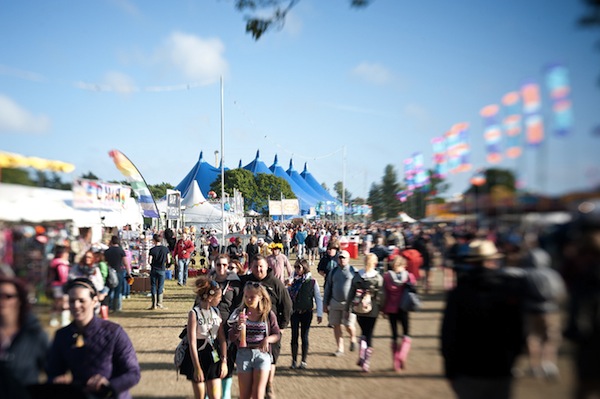 (© Justine Trickett) Get tickets here
Camden Crawl is the Vintage Classic
It wouldn't be right to omit London's epicenter of rock 'n' roll from our Must See's for 2014. In fact, Camden Crawl is one of the most essential festivals of the summer, if not for the music then for the culture. Over 25 venues across Camden commit to two days of absolute sonic debauchery this June, as bands like Dry The River, Au Revoir Simone, Bad Wolf, Cymbals, Haiku Salut, Mausi, Tall Ships and a whole host more take over the legendary capital of punk rock. With one handy wristband acting as your musical travelcard, you'll dart in and out of daytime guitar slots and slowly booze your way towards an evening of DJs and events taking place all over London's best music borough. Dreamy. And it's (probably) right on your doorstep. Unless you live out of London, in which case you should move.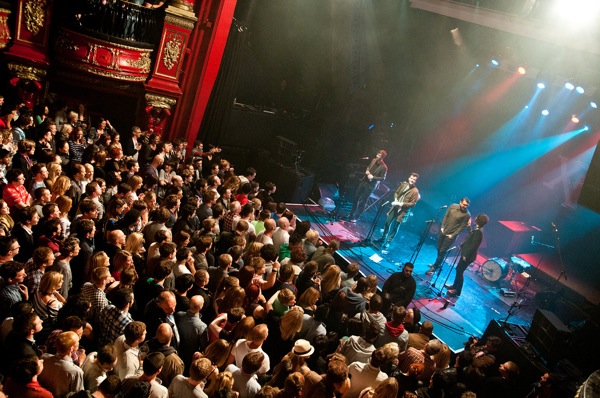 Get tickets here
Glastonbury Is The Right of Passage
Not losing your festival virginity at Glastonbury is like listening to Todd Terje without knowing who Chic is. This year Dolly Parton is playing. DOLLY PARTON is playing. We're not really sure what Dolly Parton actually plays, but we're sure as hell going to find out. Have an existential sing-along with Arcade Fire and celebrate the career-high of rock kings' Kasabian as they both headline – but Glastonbury isn't for schedule-chasing. Become immersed in this city-sized pop-up – wander between art and healing and music and world-class theatre in the world's greatest IRL (in real life…) fairytale.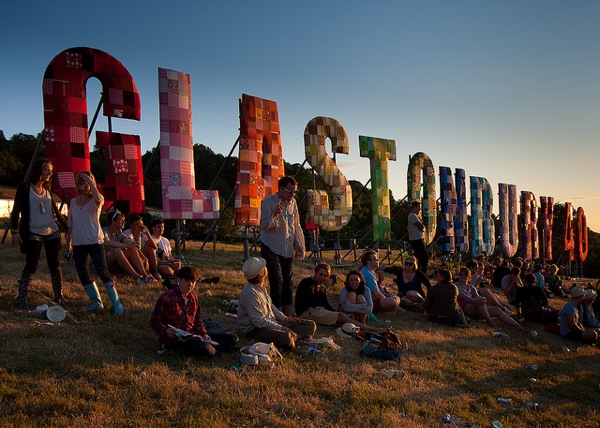 (Try to) Get tickets here
Yahoo Wireless Festival is the R&B & Hip hop-athon™
Wireless festival has a talent for luring over some impressively big players from the US R&B, rap and hip hop scenes. This year they've netted Kanye West, Pharrell Williams, Drake, Bruno Mars and Outkast, so it's basically a Kiss FM wet dream. They've also managed to persuade all acts to play in both London and Birmingham between 4th and 6th July. Yes, Birmingham. Yahoo clearly give out stupendous goodie bags. There's also a smattering of the most commercially successful Brits from the past year (Rudimental, Ellie Goulding, John Newman) and a couple of wild cards like Giorgio Morodor and, um, Salt-n-Pepa. Over the past three years the festival has moved from Hyde Park to Queen Elizabeth Park to Finsbury Park (less Wireless more Homeless), so don't expect a strong identity: this one's all about the names.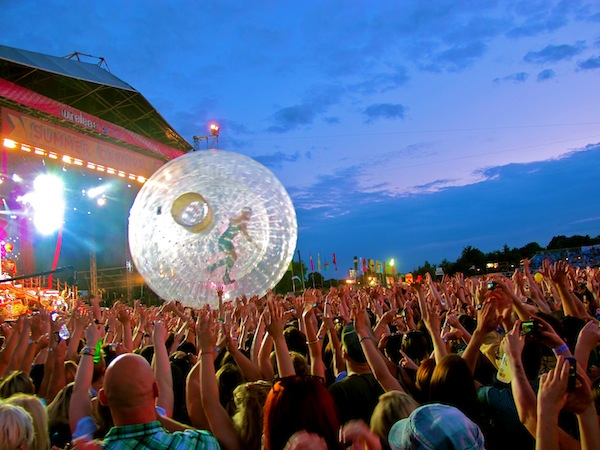 Get tickets here
For Festival Is The Croatian Charmer
Sporting a website exotic enough to make Friendly Fires re-think their game, For Festival is the earliest and brightest beacon on the Croatian horizon. Klaxons continue their post-06 re-introduction, Elton John favourites (yeah I know right) Factory Floor will stun with their paired-back shimmery, upbeat electro, rock girls Haim and MØ will slaughter all in their way and techno and electro gods Erol Alkan and Tensnake will tie things up at night. Watch the elusive, fantastical trailer for their 2014 event. It doesn't give much away about the site itself, but who cares when their digital team are this cool:
Go here for For tickets: (har har)
Latitude Is The Learner's Paradise
Latitude makes as much of a fuss about literature, theatre, poetry and film is it does about music. There's giant stacks of lit-up books to sit on, and neon signs saying LITERATURE! It's all very hawty-tawty, but like only the best of the hawty-tawts, it knows how to party hard. Away from the droves of arts events, there's a stage in the woodland with the intensity of a middle earth battleground, and this year's headliners are Two Door Cinema Club, indie pioneer Damon Albarn (who fest boss Melvin Benn put in the same league as Lennon and McCartney at the press launch…) and US rock dons The Black Keys – but again, names needn't matter. Latitude is amongst lush rolling hillside and around a central lake that the likes of Sadler's Wells perform on throughout the weekend.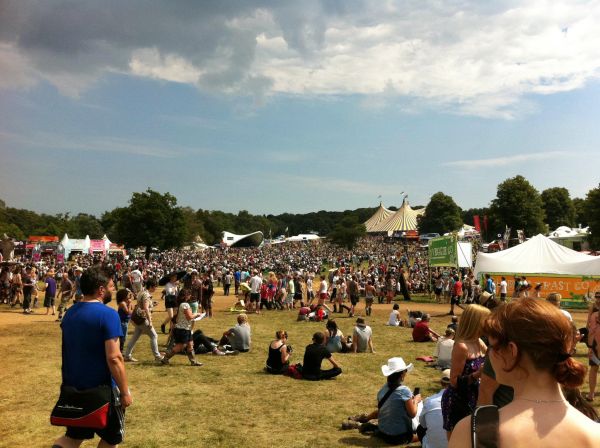 Get tickets here
Secret Garden Party Is The Immersive Fairytale
Secret Garden Party is what would have happened if Lewis Carroll curated a festival. Other-worldy and fantastical, Secret Garden Party has had tastemakers and artisan crowds drooling for years. In the last few years it's grown bigger, but at the loss of none of its' creative heights. Expect high fashion dress up and statues of beasts on the crests of hills. Also expect mad mud wrestles, silly games and contemporary theatre. Music-wise, MØ plays the same stage as David Rodigan, Foxes and The Correspondents. It's also an upstart-incubator: Florence, The XX and Bastille all honed their arts here. Secret Garden Party is easily the highest concept – and most seriously fun – of the summer scene. But always remember – this is a serious party. Don't you dare turn up late.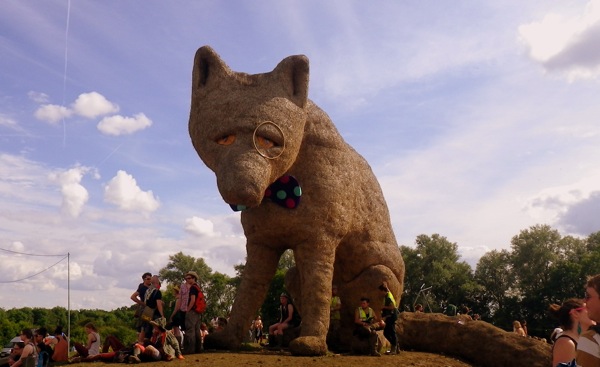 Get tickets here
Standon Calling Is the original Boutique
Culture Or Trash's birth as an arts site actually happened nearby to Standon Calling. And those behind C/T have, for the past five years, helped man the ticketing desks at Standon – we love to help out with our local festival in every way we can. And how lucky we are to have this one on our doorstep. Since its early days, this Hertfordshire great led the way for Florence, The Maccabees, Delphic, Mumford & Sons and loads more – it's the tastemaker's festival that jointly appeals to those that have already made it: try out Maximo Park for size on this year's main stage, alongside Public Enemy, Frank Turner, Clean Bandit and The Quietus Phonographic Corporation's success story in East India Youth.
Get tickets here
Wilderness Is in the middle of nowhere (fitting, really…)
Nature and culture are two oft thrown-about groupings used to describe things or places that in truth are rarely as natural, or cultural, as you'd hope. But thank the lord for allow us exceptions, and to Wilderness festival for sticking its' thumb out. Both achingly natural and – well – wildly cultural, this haven set around a natural swimming lake plays host to one of the coolest fest crowds you'll find on the circuit. Expect ramped-up debates, readings and shows, and one of the slickest lineups we've seen all year: new-age dreampoppers London Grammar, Brixtonite Jessie Ware, renewed alt-kids Metronomy and 50s stalwart Burt Bacharach are some of this festival's vivid line up.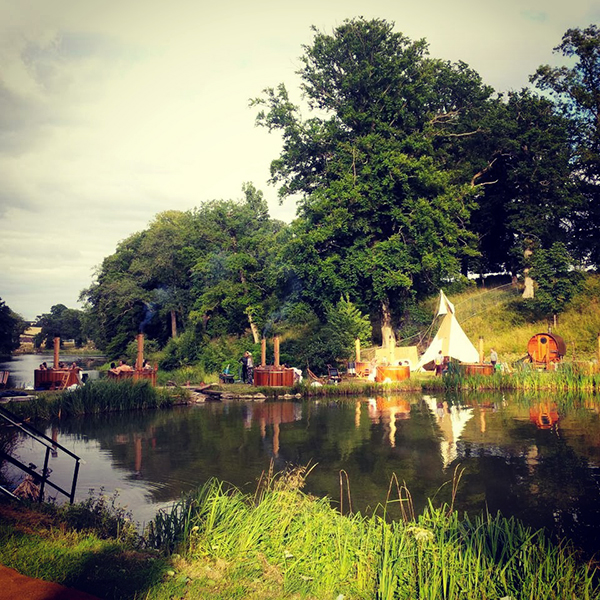 Get tickets here
Green Man Is The Storyteller
Just driving to Green Man is fun enough. Sheltered from most of the world out in the rocky outcrops of Snowdonia, Green Man is serenity, filtered. It's folk lineup extends to pop and punk: Patti Smith, Ben Howard and Rad Stewart played last year – so new, old, and Radio 1 makes the cut – as do the likes of Caitlin Moran, who holiday here too: "I'm doing nothing at Green Man, sorry!", she said when we asked her for a chat last year. Artisans don't just work here, they holiday like the rest of us. This year it's Beirut, First Aid Kit, The War On Drugs, Daughter, Kurt Vile, Mac Demarco and Simian Mobile Disco's time to shine. Take particular notice of The Walled Garden – a cosey, hidden away stage with true folk spirit.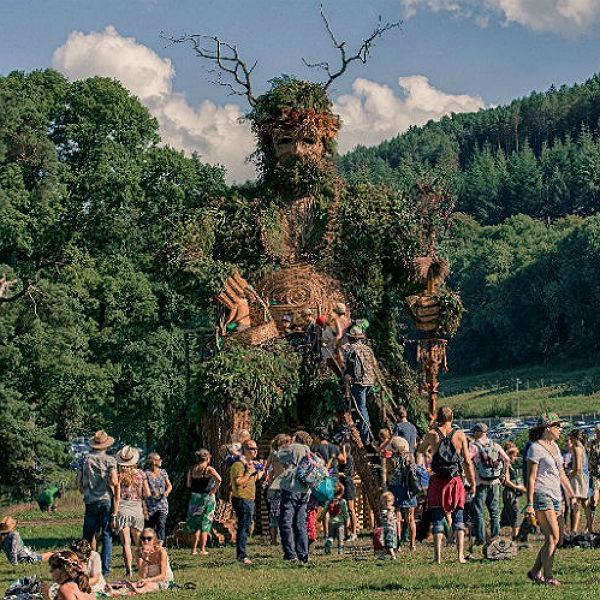 Get tickets here
Reading Is The First Timer's Go-To
Ask people what they think of Reading and Leeds festivals and you'll get a pretty divided opinion. You'll hear it's full of seventeen-year-olds and that it's got no soul. You'll hear nineteen-year-olds claiming they're too old for Reading. But really, Reading and Leeds' true ethos stems from a celebration of all that's been successful over the past twelve months. Those bands gracing the NME stage from noon to night are some of the biggest influencers and game changers of the year; and here they are, exposed to a crowd of willing influencees: the young music loving public who – often – are at their first festival. And for music's sake, what a place to start out. This'll be our seventh year at Reading, and we can't bloody wait.
Get tickets here
Bestival Is The Large-Scale Boutique
Never before had anyone successfully shoved intricacy through a magnifying glass until Rob & Josie Da Bank's Bestival. Free of pretty well any restrictions (the main lineup is scheduled through to 4am…), Bestival kicks where no other supersize fest could. It caters for those who take their partying seriously. There's a full size navy ship on site (The Port) which ramps things up with all-day and all-night DJs and a glorious woodland area with its' own amphitheatre for readings and immersive musical offerings. Down in the main site, The Big Top competes with the Main Stage, as headliners Chic, Outkast and … Foals! Take their turn in churning up the crowd into a frenzied mass. Look out for East London faves Sink the Pink, and Beck will make a huge return to the festival scene – take particular notice of comedy heroes Bourgeois & Maurice, who first struck our chords in Edinburgh in 2012.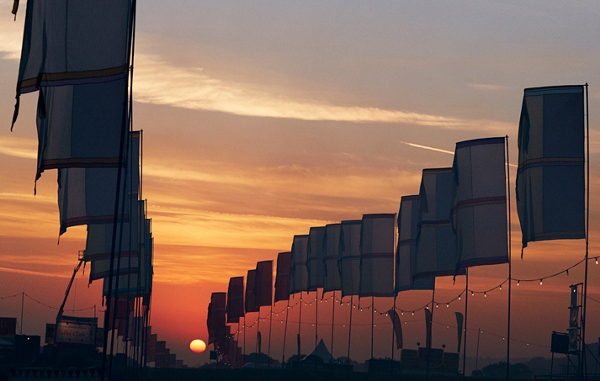 Get tickets here
Unknown Is The King Of The Party
We love how Unknown mixes the Ibiza influences of the on-beach Euro festival scene with a touch of home town spirit. London Grammar play alongside game-changers Chic ft. Nile Rodgers, as do Clean Bandit and CHVRCHES. You've gotta make time also for C/T fave James Holden. Electronically, it'd be easier to list who isn't playing, but to give you some idea the bookings sweep from high-profile names Disclosure, AME and Dusky to the burgeoning talents of Daniel Avery, to modern giants Simian Mobile Disco, Joy Orbison and Totally Enormous Extinct Dinosaurs. Did we mention it's by the sea and amongst the beautiful Croatian forest? Unknown is for dreaming on, and on, and on…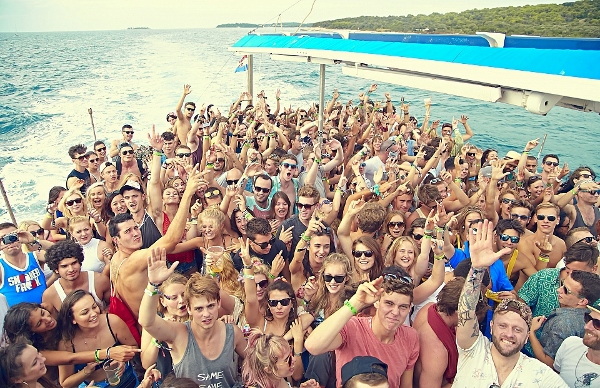 Get tickets here
….And finally: Edinburgh Festival Fringe Is The Biggest Festival In The World!
And it never sleeps. Serious. Theatre groups flyer on the Royal Mile from 8am and shows are scheduled way past midnight. Then, the clubs open their doors and the countries' creatives party 'til dawn. C/T's editorial team hit up the fringe in 2012 for Broadway Baby and Three Weeks, and managed to see and write-up five shows a day. Admittedly, we nearly did snuff it, but the adrenaline kept us in business. There are more comedy, theatre, cabaret, dance and musical acts here in August than there is anyone else in the world – and most of the world's talent began in a broom cupboard-sized venue here. Come and be overwhelmed at the greatest festival in the world.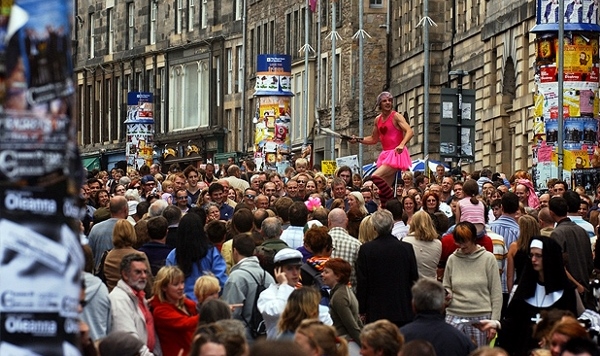 Find out about fringe ticketing here
Let us know where you're heading (and any of your own festival tips….) on Twitter!