Finally back in London after 2013's trip to Dublin, the Camden Crawl will this year take on Camden High Street with enough musical reinforcements to shun any field fest lineup. For the price of a weekend ticket this 20th and 21st June, crawlers get a CC14 tote, compilation CD, lanyard and unlimited access to all of the crawl's venues – from midday to midnight and beyond.
Some of music's buzziest names are rocking up, but that's not even the half of it. We're excited to get our crawl-on for a host of reasons…
First up, it excuses the need to sleep in a tent. Actually, come to think of it, it excuses the need to sleep at all
Yep, Camden Crawl is spread over two miles of bars and clubs from Mornington Crescent station all the way up to Chalk Farm, so you can be sure things'll never go quiet. It's also handy for Londoners, who needn't pack bags to get here. The location makes pre-planning easy: clubs and bars are open 'til the very small hours, so come and go as you please, as music blurs from sultry melody to big beats come nightfall, and as venues changes from pubs and bars to the giddy heights of Koko and the Roundhouse.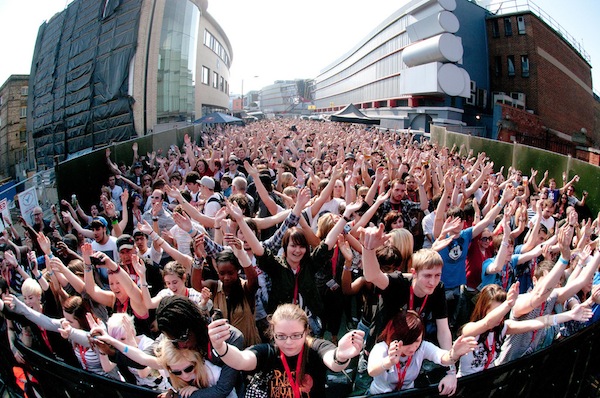 You'll also catch old favourites whilst effortlessly bumping into new sounds
This year's starrier guests include the oddball talent that is Alexis Taylor, the shimmeringly glam Au Revoir Simone, folk beauties Haiku Salut, rockers Tall Ships and electronic don Plastician; but between the recognisable lies the real sentiment and magazineish charm of the crawl: a festival that makes it easy to swarm upon new sounds and make them your own.
Instead of having to head to a 'new music' stage, CC treats all sonic walks of life as highly as each other, ensuing trust in the punter to discover what they'd like to hear. Culture or Trash recommends the beaten melodies of Woahnows, the eccentric art-rockers Vodun, the choral beauty of Wildflowers and the sultry pop of Mausi:
You'll make these worlds of old and new music blur without having to tramp through acres of mud
Yep, even the festival themselves describe CC14 as "pre-Glastonbury" – which basically means it's your last chance at fun without wellies on. If you are heading to the Eavis's the weekend after, best of luck – really make sure to enjoy the crawl's toilet facilities. If you aren't, well, you're at Camden Crawl, so things could be worse. Man up.
It's more than just unmuddy: It's Camden! Check out the coolest (and oldest) venues in town!
It's easy to talk about trips to Camden, and weekends in pubs by rivers, but never has a plan been as well actioned as it has been when a wristband's involved. Wander between over 250 bands taking over 25+ venues in rock and punk's finest home. Some of the venues we've always talked about going to but haven't include The Camden Head, the Camden Town Brewery, the Electric Ballroom, Jazz Cafe, Lock Tavern, Proud, The Purple Turtle, Koko and Underworld.
And most'll be cracking open the decks into the wee hours!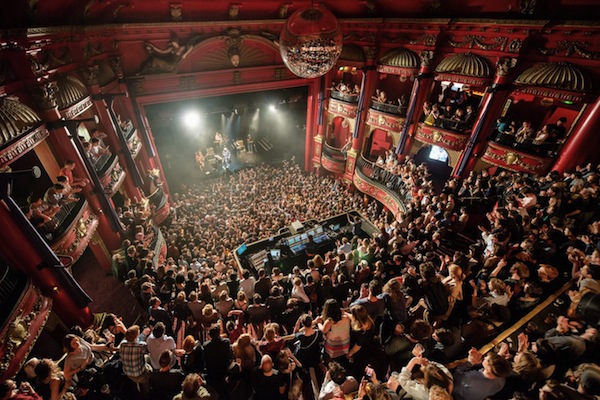 And finally…Crack magazine will be dishing out the tunes with their very own stage!
Music dons and Culture or Trash buddies Crack magazine are hosting their own stage at this year's festival, which makes us a very happy bunch. We've had a webcrush on Crack mag ever since they called Lily Allen's songwriting as relevant as Angela Rippon.
Turn up to the Crack magazine stage for Tall Ships, Seams, Livity Sounds and Girls Names over the Friday and Saturday.