Any seasoned Culture or Trash addicts will be well aware of our love affair with Standon Calling. Our sites contributors, design team and editor have worked the ticketing gates as well as interviewing guests for the site for five years in a row, and this year will be no exception. Standon is a glorious little bundle of fun, well within reach of London, that bottles up fantasy and unleashes it upon its punters each August. The lineups get bigger by the year, but the foundations are still in place to make Standon Calling one of the primary fests to catch new music at.
Shop around when you get here and you'll have one of the most complete festival experiences of the Summer. But don't just believe us. Here's a couple of other reasons why Standon Calling is owed your time…
Standon thrives off of its new-band-raising heritage
You probably know the names by now, it's so well-documented, but Standon has played parts in the rise of artists like Florence, Delphic, The Maccabees and Mumford & Sons, who Culture or Trash caught one weary mid afternoon a couple of years ago in a half-full tent. The organisers have a sense for what sounds good each Spring, and tastemakers and industry folk alike will again be scouting Standon's stages for new sounds. Ella Eyre, The Quietus signing East India Youth and Peace will all shine brightly – but we'll have to wait until Autumn's musical curtains draw in to see who lasts out the Summer…
But that's enough talk of Autumn: you're at Standon don't you know, and Summer's in full swing!
Standon is still the only festival in the country with a swimming pool, dutifully manned to make sure everyone gets enough swimming time to cure their morning hangovers. Believe us, it's worth coming just for the morning dip. Away from the pool, glorious British lawns stretch out by the family home that man this festival, which originally started out as a birthday BBQ for founder Alex Trenchard. There's also a full-scale carnival showing up, and the festival's annual Dog Show – not to be missed for the world.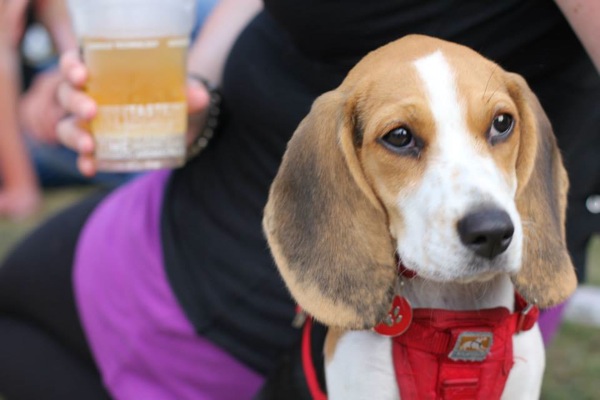 Standon join only the ranks of Secret Garden Party in taking dress up so seriously that admittance is touch-and-go if you don't participate…
This year's theme is the mighty Lost in Latin America: expect to get caught up in a fantastical sensual experience that'll lead you to chilli and churros stands, past oddbods in wrestling matches and down the Amazonian river – (note: there will be an Amazon river at Standon this year. That's actually happening). Then dance your way through the weekend with your own self-made pinata. Take a compass, if the theme is carried out as well as usual, all signs are pointing to us all getting terrifically lost in the Amazonian home counties this August…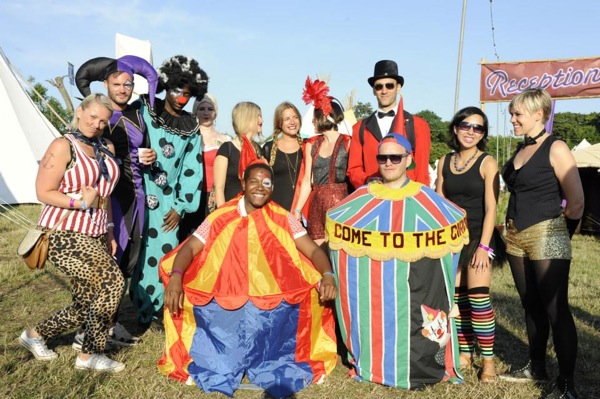 If you make it out of the Amazon alive, celebrate by partying through 'til the cockerels crow
The Cow Shed at Standon has been nominated for worldwide festival awards. It's one of the quirkiest venues we've seen. It kicks as a cow shed for 360 odd days of the year, until Alex and his team kick the moos out and shove the speakers in. For one long weekend, the shed turns into an all-night-long party fest with hidden rooms, decked out to-theme with a whole lot of Latin promise.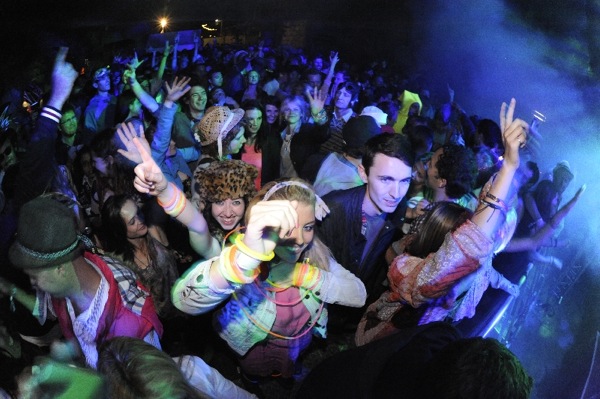 ……We barely even got to mention the music. DJ Yoda returns with Maximo Park. Public Enemy and Frank Turner sit atop the headlining slots. We didn't touch on the immersive adventures waiting for you in the campsite. The fantastic street food. The adventures to be had with the carnival that go on and on. The cute artisan tents you'll make friends in at 5am.
Standon, we've been there (almost) from the start and we're not about to stop. Come with us and kick all night 'til the cockerels crow, then party on long into daylight. Standon is one of only a few fests in the country that pulls off an all-night party atmosphere, then marries it with familial daytime innocence and charm.
Buy tickets for Standon Calling here