As the Summer wears on and Glastonbury becomes a distant memory in the minds of the British public there are two twinned festivals that take the spotlight. Famed as the place GCSE and A-level students celebrate or lament their exams, Reading and Leeds festivals are an integral part of British summer; and many Brits' first welcome to the festival circuit.
But is there more to the annual event which graces TV screens and newspaper front covers on the August Bank Holiday weekend than punters think?
So what have Reading and Leeds festival got to offer in 2014?
The festivals continue to boast a strong line up especially for its young demographic. On the main stage all varieties of rock and it's subgenres are catered for, Arctic Monkey's will headline on the Sunday and Saturday of Leeds and Reading respectively after a successful year touring their fifth studio album AM, which honed their own unique style of Psychedelic indie rock.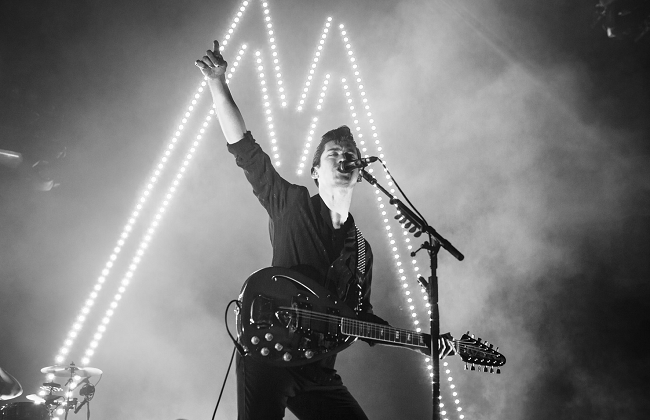 The Reading Saturday and Leeds Sunday is mainly dominated by Indie rock from the likes of Imagine Dragons, Foster the People and Peace. Queens of the Stone Age in their seventh R & L year are practically veterans, and make up the Friday and Saturday along with Paramore, Vampire Weekend and Enter Shikari.
After headlining in 2010 it'll be interesting to see how American's Blink 182 manage on the Sunday and Friday where they'll be joined by musically similar English band You Me At Six. Hip Hop duo Macklemore and Ryan Lewis play too, who may have a hard time convincing Reading and Leeds purists they aren't too "mainstream" for the booking.
Alright, I know about the big names. Which upcoming bands shouldn't I miss?
Any giddy new music aficionados should head to the Republican stage, where the likes of critically acclaimed shoegaze band Childhood and Manchester alternate hip hop star Bipolar Sunshine play. Also of note are Chicago based The Orwell's who this year released their second album Disgraceland and became known for their rough and unpredictable gigs.
The BBC introducing stage will be headlined by Rae Morris of Bombay Bicycle Club Luna fame who is garnering a fair bit of attention off the back of her self-penned, chordal, bohemian-chic sets away from Bombay.
Enough of these indie bands! I'm a song and dance kind of man!
Well, settle down…You're in for a treat because Reading and Leeds have its very own BBC Radio 1 Dance Stage where Belgian Producers Netsky, recent chart toppers Gorgon city and Radio 1 DJ Annie Mac will be playing alongside Aussie headliner and C/T fanboy Flume.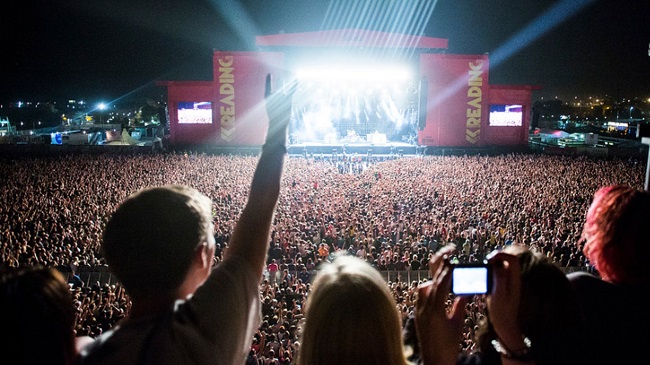 But what if It's hip hop I want?
The BBC Radio 1 extra stage has got you covered. It's mainly made up of hip hop artists with Peckham Rapper Giggs expecting a large turnout. Elli Ingram should also get a look in – she's been described as "Adele with swag" – a highly unlikely image indeed.
So what else is going on?
For what was originally just two music festivals R & L have achieved a surprising amount of variety in this year's line-up. There is comedy featured on the Alternative Stage with two previous members of Never Mind the Buzzcocks featuring and Bill Bailey and Simon Amstell headlining. Bailey's unique brand of surreal musical comedy and Amstell's satirical observations on pop culture and life in general will make for welcome respite from the sonic climbs elsewhere.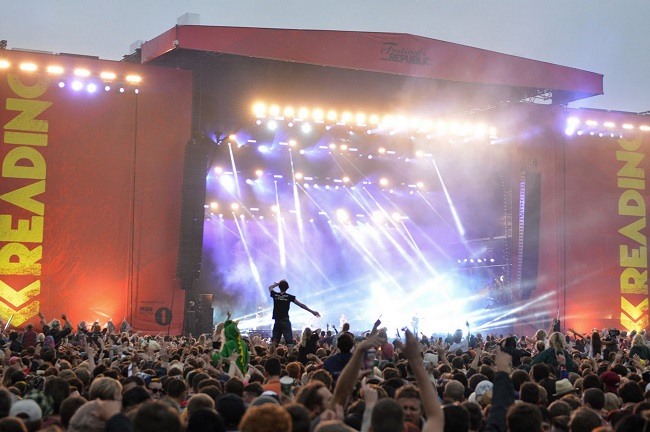 And a fairground too?
As is traditional, there will be a fairground at both Reading and Leeds, just don't eat too much Candy floss – puking in the silent disco means instant fest-dismissal…
There's even movies! In a tent! Cray.
Films will be shown until the early hours in the arena on all nights, however the listings are yet to be announced so keep checking the website…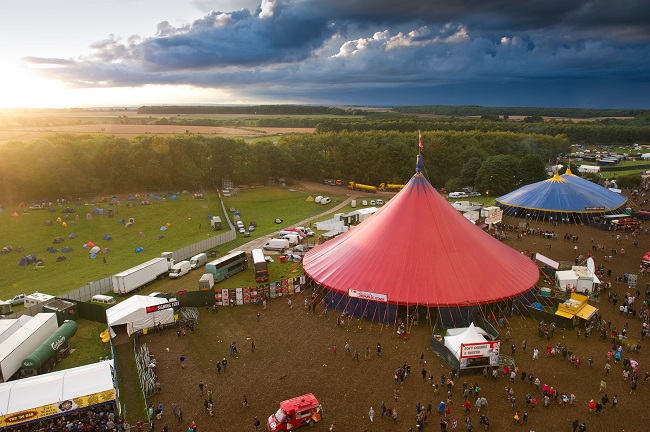 And Reading boasts its own town – within a town!
Yes you heard right, that's a town inside a festival inside a town – inception. Tuborg town has a resident DJ and you can even win ciders to booze on, in case you didn't bring enough of your own. Get even cooler in an actual fridge in Tuborg town which doubles as a bar housing chilled acoustic sets (we couldn't resist) from up and coming artists.
Oh – and there's also many, many, many more artists playing, celebrating a solid year for Indie, Rock and Pop
We're talking Bombay Bicycle Club, CHVRCHES, Jimmy Eat World, Schoolboy Q…most of the names that have made you smile from ear to ear this year. See you in the fields at Reading and Leeds – two of the summer's populist music fests that winningly retain their aged rock 'n' roll vibe.
Sam Napthine
Check out Reading and Leeds' official Youtube channel below for lots more pre-hype vids in the lead up to this weekend...