"Jackson's hits of yesteryear are tomorrow's classical music…"

There are some 'classic' London things that Londoners never actually do: inspecting the waxworks in Madame Tussaud's, hanging out in Leicester Square, and seeing certain stage shows. Uneasy of its crowds and those be-coated blokes who sell chestnuts from hot metal trays, I tend to dodge Shaftesbury Avenue – and had it not been for the show's sixth birthday bonanza, I probably wouldn't have gone to Thriller Live.
Good job I did, though: there's nothing like a good party, which is what this is. Jackson's hits of yesteryear are tomorrow's classical music: like Beatles tunes, you just know them, and flapping chicken wings in the aisles are only to be expected. Which isn't to say this dancey and supremely choreographed act doesn't have its surprises. Creditably, the first half makes much of the rise of the Jackson 5, their fallout with Motown, and Jackson's timely defection to disco.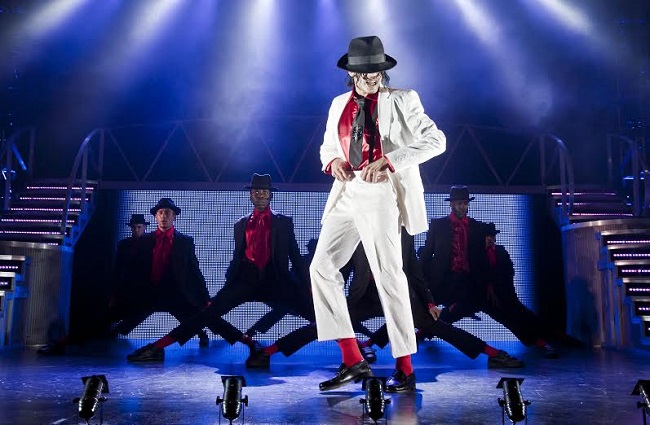 That means that as well as the old faves, there are call-ups for the likes of Dancing Machine and Get On The Floor. Musicianship is at a premium, courtesy of a full band. And inclusion of the underappreciated gems paves the way for a series of suave medleys and music video homages which creatively link up the narrative which the King of Pop laid out for himself. There are a number of Michaels doing the singing: as long as they can talk the talk and moonwalk the moonwalk, it doesn't matter if they're black or white, male or female.
Jackson's overt 'social conscience' period came after his more user-friendly golden period, though – so there's a little more chronological jiggery-pokery in the second half to accommodate the inevitable showstoppers (of which there is no end). David Jordan does an especially convincing Jacko impersonation on Billie Jean, but Thriller Live isn't your standard tribute act. It's often assumed that the stage show came into being after the King of Pop's death, but in fact Thriller Live ran for five months before Jackson's untimely passing. The deification was thus kept at safe levels in the writing process, and most critically of all, the spectacle remains a laugh. Hee hee!
Thriller Live is at the Lyric Theatre. Tickets: 0844 482 9674