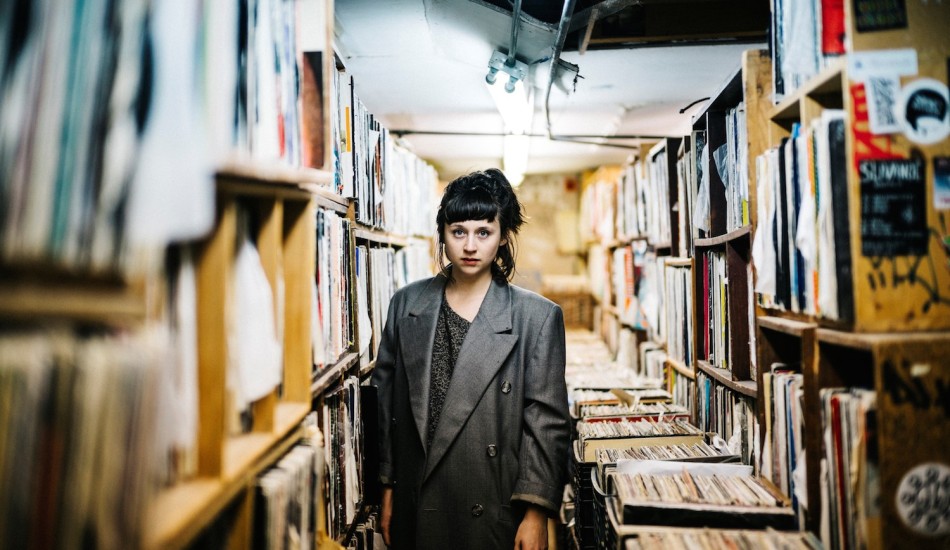 Light and airy summertime has hit! But we start with a thinker's track: Amane feat Jamie Isaac's For Even My Mother Won't Find Me There  is a lover's narrative that clocks in at three minutes, but you'll stop counting a minute in as two-handed vocals play against each other to a mesmerising pulse that could go on forever.

Son Lux – You Don't Know Me is a volatile, tantalising mix. It's a bit like an ultra experimental Bright Eyes track, if that hipster met with "cutester" (as penned by the Evening Standard) Dan Croll. It's industrial insistence and general tomfoolery of sound makes for an inviting soundclash and, though we don't know Son Lux at all, we very much want to.

Club Kuru's Long Drive is an Eighties effort that washes with a modern crowd: the long drive Kuru speaks of features in the video too (though it's a shame Christian Slater doesn't make an appearance for max Eighties appeal and authenticity). The rest – vid and sonic – is a sensual clashing of persons, lusty looks and electro bass culminating in far-away distorted guitar and wide-open synths. A gushing, dainty, lustful summer tune for June.

The last we heard of Franz Ferdinand was before the Scottish independence referendum; they made an impassioned (if ultimately fruitless) plea to voters to "take me out" of the UK. Alex Kapranos and co chirrup their maverick philosophies on the single Collaborations Don't Work – trailing their new, er, collaboration album with American glam-rock journeymen Sparks. Six members, and the best name they could hit upon was Franz Ferdinand and Sparks, or FFS.  For Franz's sake…

Whether you spend the month in a pop-up tent or under a rock, you won't emerge from June unaware of Everything Everything's festival-ready zinger Distant Past. New single Regret clatters along too; you can see the unwieldy onstage percussion and smell the Tuborg already. The album surfaces on the 22nd.

The nation's premier conspiracy theorists Muse will curtail their exodus through electronica when they release their seventh studio album, Drones.  Preview track Psycho has a 'back to noughties basics' vibe, unfurling some irresponsible garage guitar riffs. Mechanised warfare and mind control are on the agenda, three men make more noise than should be possible, and all is well with the world again.  Except in the eyes of Muse, of course – for whom all is, as usual, very wrong indeed.

I've previously said that I'm solely interested in songs that are going to take the chart and smash it up and stomp the bits into the carpet, but I'm now constructing amendments: everybody loves an underdog and who's to say that 'La Loose' by dyslexics' nightmare Waxahatchee won't achieve said destruction on 1st June? It reeks of summer, of cruising with the top down and humming along to the 'ooo, ooo, ooo, ooo-oo-oo' with Callipo brainfreeze.

Another chilled house-lite summer beach track is released on 8th June by squeaky hamster Ariana Grande, already a hit with 90 million YouTube views. Good for listening to someone trying to shoehorn the word 'temporarily' where there really isn't room for it, if nothing else. As June ends, painfully kooky "nuovo jazzy-pop" peddler Petite Meller should have a massive hit on her French hands with joyous sax-fest 'Baby Love'. It walks the tightrope between dance and '90s without lurching too far into either, producing a chorus that's so good you won't give a shit about my circus metaphor anyway. PS. Duke Dumont's 'The Giver (Reprise)' isn't very good, but don't miss the video, filled as it is with inflating boobs and perceptive seagulls attacking children.