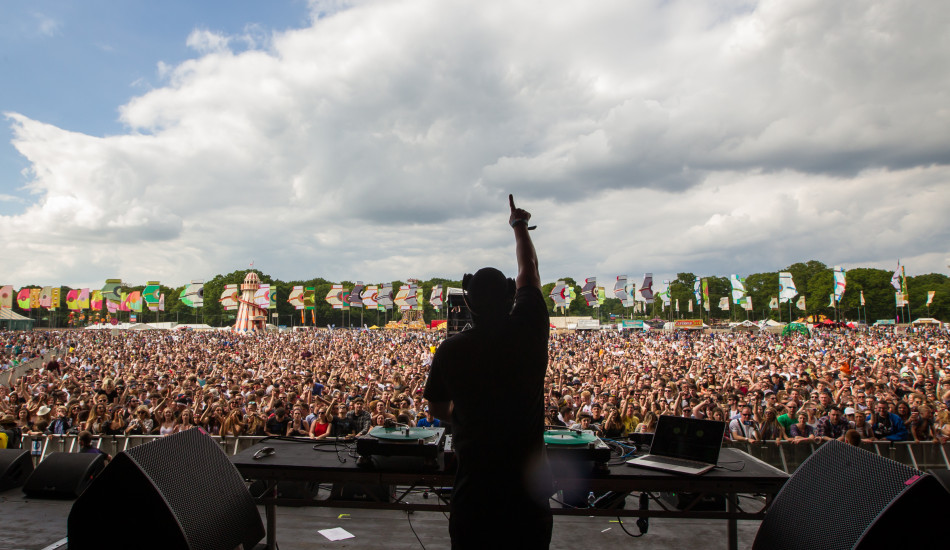 Bestival, Toronto Edition, is around the corner for the first time and, in May, so was the less exotic Common People, a fourth concept from the De Banks; who of late are playing a new kind of Russian Roulette whereby they load their gun with random destinations. Where's Common People? In Southampton!
Getting us hyped for Bestival – still four months away – Common People was a small outing comprising a main stage and secondary dance tent, a caravan party-themed area (Day of the Dead Bus ) and the well-branded "Uncommon Stage", for new musicians. Calling the two-day, non-camper after a Blur song was a clever trick that appealed to the forty and fifty somethings that live nearby. Coincidentally, their kids are now old enough to be terrifyingly young populates of the dance tent, now "losing their shit" to house names like Dusky and Huxley on (probably) laced bottles of 7UP.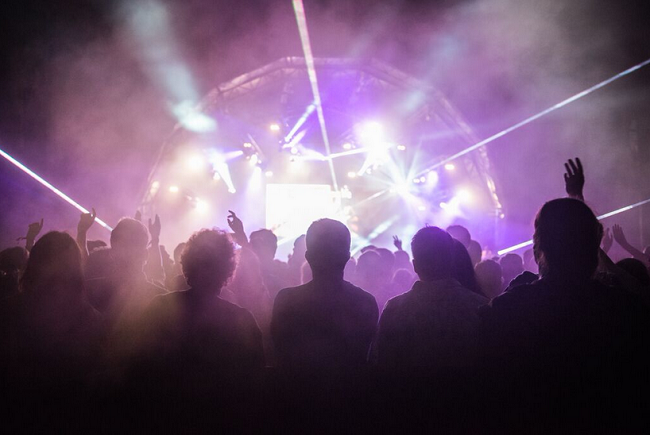 Over the weekend, some of their mums and dads sat on low-slung hammock type things in a VIP area that had about as much of a common attitude as Eighties untouchable super diva Grace Jones, who oddly headlined on Sunday. De La Soul noticed the VIP wedge of the audience, dancing controllably away, and made the most awkward (and most festival appropriate) comment of the weekend: "WE DON'T LIKE NO VIPS!!" The common people (on the other side of the barrier) laughed and cheered.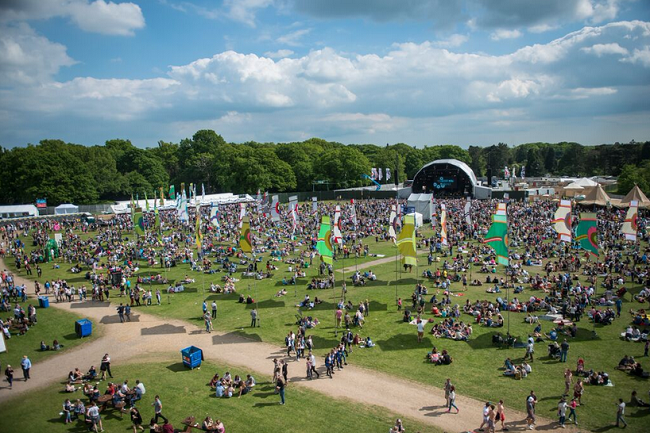 Fatboy Slim made the forty-somethings on both sides of the divide dance. Here is an artist unusually and unstoppably in control of his sound when all the signs hint at other things. The signs hint at his second life whereby he'd be running a vegan cafe in Brighton with his wife, Nineties sass-chic goddess Zoe Ball. Yet his sets are laced with modern pop and old classics; his mixing enticing and appropriate and he still wears those shirts with pineapples on that he wore when he was younger. We love Fatboy Slim.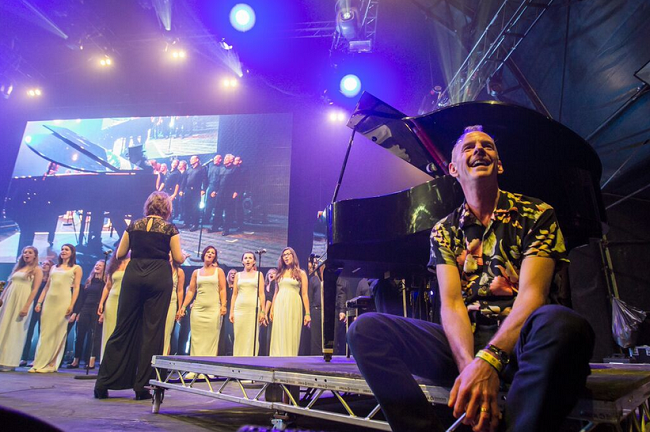 Fatboy Slim performed Praise You alongside the Medina Community Choir – an inspired touch
The lineup (DJ Yoda, Jaguar Skills, Clean Bandit, Years & Years) was a mix of Bestival's key pulls, crowd-pleasers and turntablists able to create a good feel; and luckily the weather was steaming hot and the common and uncommon people enjoyed themselves, as did this reviewer. It's nice to see something going on in Southampton.
There were a couple of smaller pulls on site, including The People's Living Room, with armchairs and a folk aesthetic.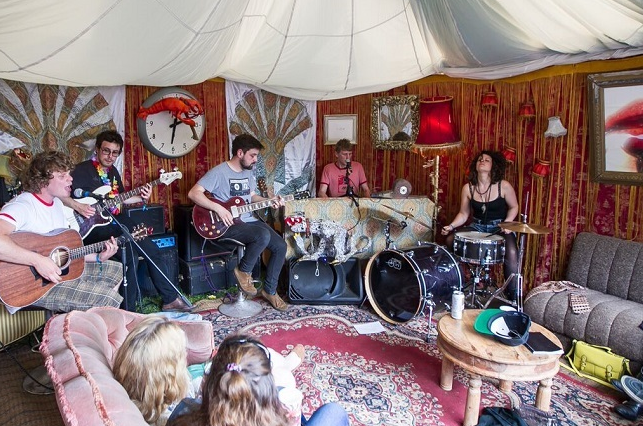 We're glad there's more Bestivals: that, surely, is something we all want more of. And we think the Toronto main event will be reflate with all of the creativity of its Isle of Wight older sibling. There was nothing wrong with Common People, but at Common People you'd be hard-pressed to get lost; or stumble into an unexpected theatre collective; or find a great new dish. And these notes alone are pretty unBestival. Positioned in May, so far away from September, I can't help but see Common People as a slight cash cow, designed to while away the time; to distract us common people from missing the real thing. Bestival, we remember when we leave, is still a whole summer away.