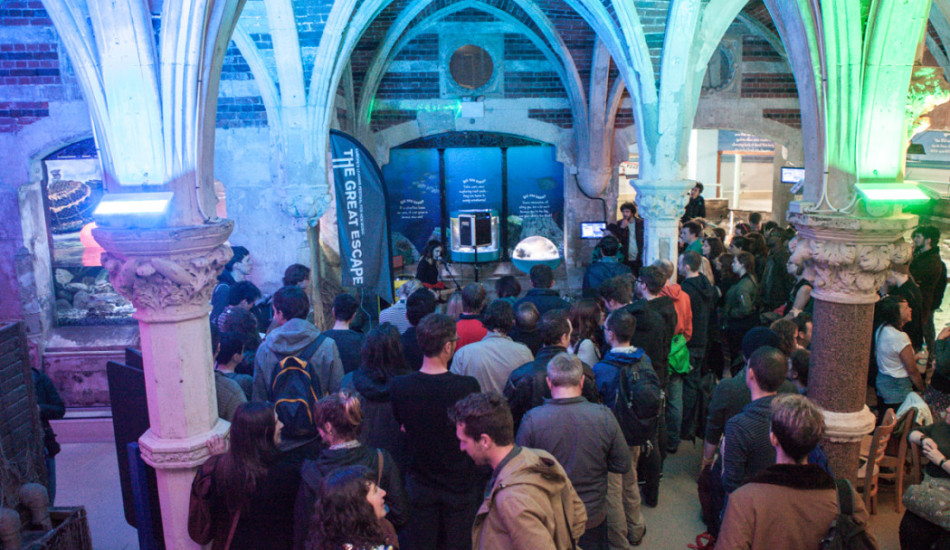 It's easy to see why no two TGE experiences are the same – the sheer volume and variety of acts to see is quite overwhelming. Walking through the bedecked Brighton streets during the three-day festival is an auditory feast, with music on what feels like every corner.
There were plenty of established acts and buzz bands to see for the festival's tenth anniversary edition; Kate Tempest with her particular brand of beat poetry and Paul Weller made a surprise appearance with material from his new album. We got past the queue in time to catch the last couple of songs from noise-pop outfit Girl Band and, although not at all my usual drive, the puzzling parallels that have been drawn between the Dublin four-piece and Daft Punk proved apt – the snarling, volatile vocals carried along on a pulsating, if rather frenetic, beat.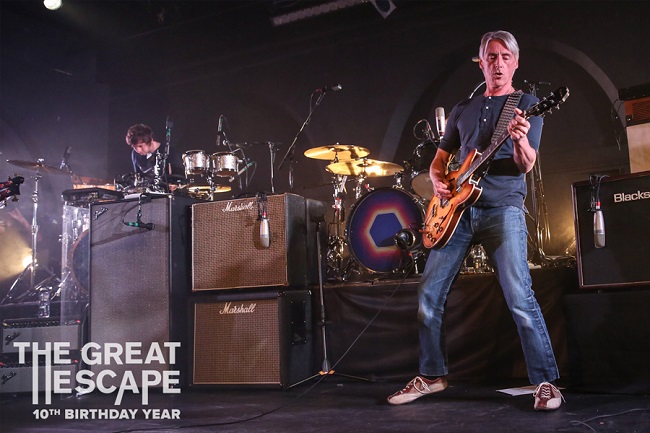 Photo credit, Mike Burnell
Exposing their crowds to something new is where TGE really excels and it is worth avoiding some of the more interminable queues for the bigger acts to explore some of the hundreds of lesser-known names. It is the random rambling from hotel basement to white-picket-fenced garden space that sets the weekend apart from the rest of the festival season.
Taking the aimless approach for a couple of hours, we stumbled upon one of our highlights of the weekend. Meandering past a pub, we ducked inside to find Luxembourg three-piece, Say Yes Dog. Their infectious and bubbly synth-pop fared well against unknowing ears, notably "A Friend", as singer Aaron Ahrends chatted with the crowd between songs and endearingly apologised for bum notes he hit with an unwieldy cast on his left thumb (the result of a skating accident in Paris).
The locations are just as diverse as the music and are not simply confined to the likes of pubs, clubs and music venues – The Unitarian Church played host to SOAK and artists squeezed in between exhibits in the Brighton Museum to perform acoustic sets for cross-legged audiences. Annabel Allum's gorgeously warm, tumbling vocals filled an art exhibit with impressive ease, leaving her audience entranced by her quiet, intense energy and unabashedly sincere lyrics.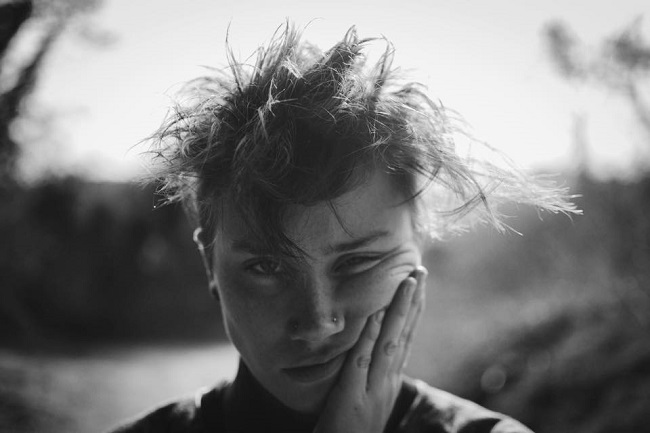 Annabel Allum
It was announced on Friday afternoon that TGE alumni-done-good, The Maccabees, would be returning to the Corn Exchange to close the festival on Saturday night, having been on the line-up at the very first Great Escape, back in 2006.
Rather suitably, the band dug back into their archives, bringing out the early gem "Latchmere" and it's infamous wave machine, as well as delivering a much-appreciated, healthy dose of their hits – "Love you Better", "No Kind Words", "Precious Time" – closing the set with a euphorically received rendition of "Pelican", rounded off with confetti rain. The set was peppered with previews of the band's forthcoming album, Marks to Prove It – a joyous and charmingly whimsical end to The Great Escape weekend.
Nicola Chadwick