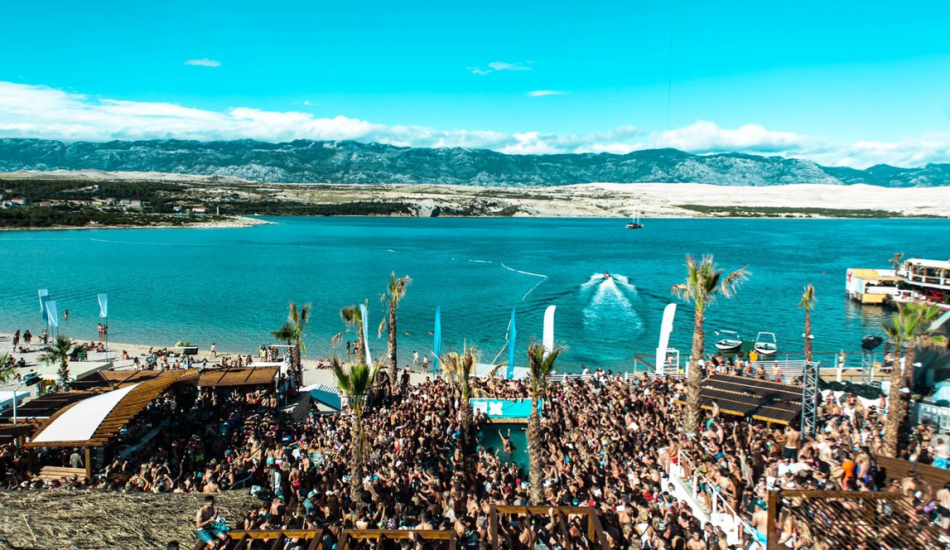 Croatia's festival calendar can be overwhelming to the British that flock there for fun. There's just too much choice, which week to go? Like Garden Festival, Hideout is a resident of Zrce Beach on the island of Pag.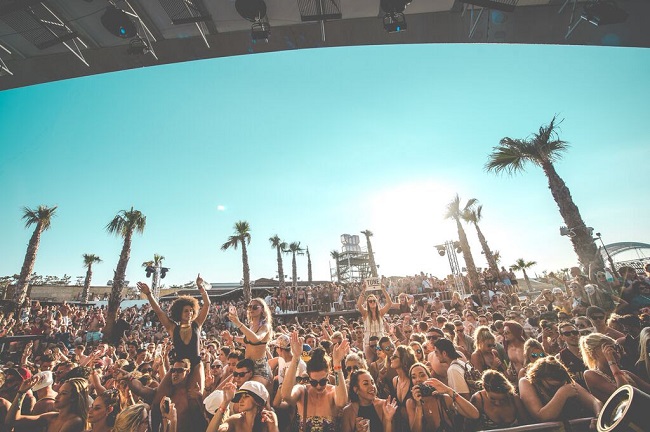 The island isn't Croatia's prettiest – some of the main destinations are tourist trap-y with bad food where it shouldn't be (next to fishermen, on the coastline); but to head to the smaller beaches nearby – as is custom with trips to Croatia – is to find local Pag cheese, great wine and lamb – for nearly no cash. These beaches are also the pretty, sunbathing type, and the views are panoramic.
We stayed three kilometres away from Zrce for our trip to Hideout, on the beach of Sveti Duh ('holy ghost'), which worked as a peering eye into local life on the island, and as respite from the tunes. Though we didn't need much – Hideout is a loveable five-day feast of techno, house, bass and dance music from the hands of the greats, the parties spread across a number of super clubs on the laid back Zrce beach front, flocked onto at 6am each tired, weary morning by thousands.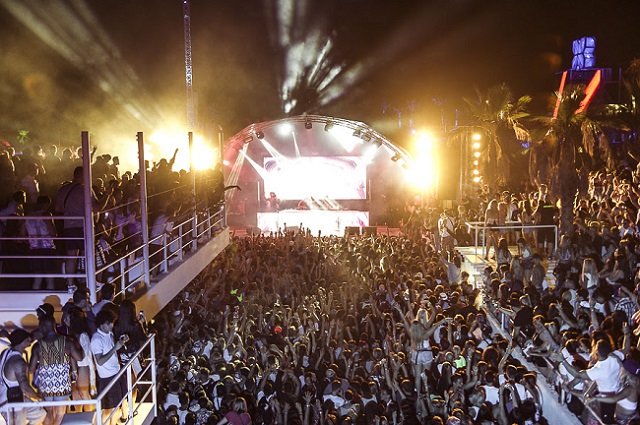 The concept appeals directly to clubbers used to London and Berlin odyssey-style long haul clubbing, as well as the backpacking community passing by and those wanting to combine sun and sea with a night out formula.
There is a genteel feel to nights out at Hideout. There's barely any queues and the easy-breathing club spaces are easily passed through at the rate of three or four a night, depending on your level of adventure.
The names on the bill are a Who's Who of the commercial dance scene (MK, Gorgon City, Duke Dumont) with a splattering of edge, (Skream, George FitzGerald) – enough to interest both house music fans and a discerning type uninterested in chants of David Zowie's House Every Weekend – the result is a cut-and-paste experience where no two hours sound the same.
The crowd is encouragingly mixed for this reason, and there is more: the weather is predictably always good and the size and scope of the beach front means staying out late is rarely a stressful, overcrowded experience.
Sets are by and large easy to slip into, and though five days may stretch things a bit, the daytime partying and night time meandering – or thrashing around in a sweat – make Hideout a ideal few days' away for any kind of fun lover.
The festival would suit even the most apprehensive of bedroom dancers: perhaps not the unadventurous, but the non top taker-offer, or the unwilling stay-out-late-er, both of which will find fun here, where the "bigger is better" mentality creates a circus of music and people.
Hideout 2016 early bird tickets have just been put on general release. Get yours: CLICK HERE   View 2015 highlights below.
* HIDEOUT 2015 HIGHLIGHTS TEASER & EARLYBIRDS! *The official 2015 highlights video is on its way but check out this cheeky teaser in the meantime!#HIDEOUT2016 limited earlybird tickets on sale Thursday morning at 10am!

Posted by Hideout Festival Croatia on Tuesday, 28 July 2015