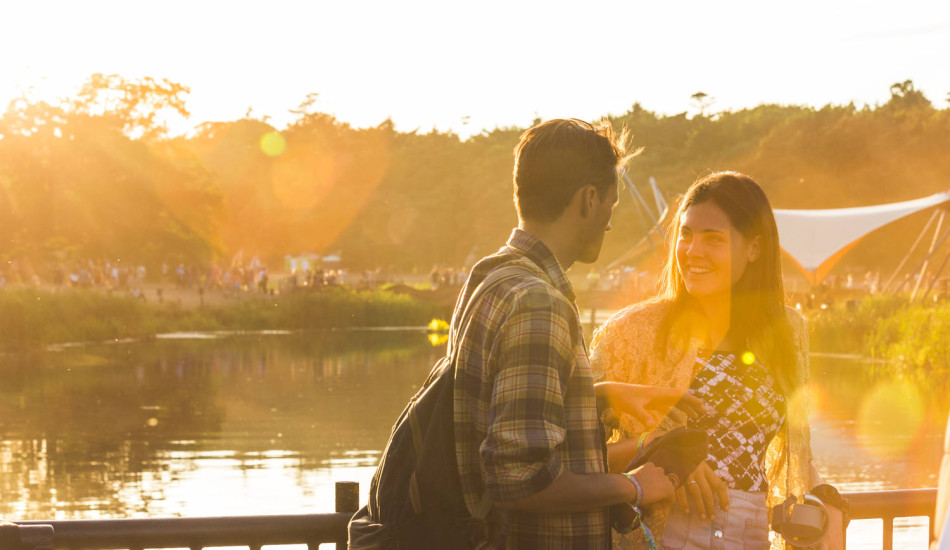 Playing a game of "How Latitude Can You Get?" is, in my mind, a better way to pass the time at Latitude than becoming victim to the slavery that is programme bashing. Though I suppose, thinking outside the box, those whopping-thick ten pound programmes would be fun to use in a more literal game of programme-bashing.
Back to Henham Park, Suffolk, perhaps the only fest site I'd visit out of season (my friends agree), and you get the best from Latitude by walking around, taking in spontaneous things, rather than worrying about the music – this, the real reason behind my 'bashing' joke up top.
And where to start? We were treated again for 2015 to a stealthy line up of arts heavyweights across all sectors – note the festival's billing as "not just a music festival". It is fair to say that the wider arts cause enough collateral damage to wipe out the need for any music, if need be: as usual, theatre shined in The Little House (though it needs to be bigger, too many are turned away for most performances) and in the Theatre Arena, where an odd sense of formality fights against the rest of the frivolity. Skits and ditties across the site are to be randomly stumbled upon, and they were this year more common than ever. I found some fantastic mime in the Faraway Forest, against the festival's beautiful, sweeping aesthetic. By the Theatre Arena, passers-by were engaged with via immersion theatre whether they liked it or not – those less into it obviously (hilariously…) falling victim to the actors.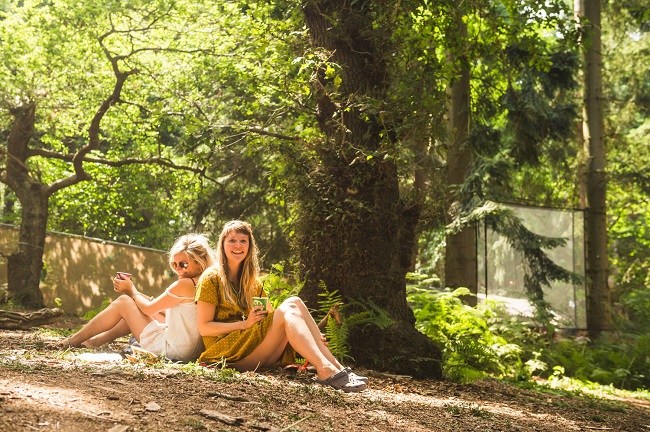 Photography, Mark Sethi
Returning to our game of "How Latitude Can You Get?" and ours was ended by Victoria from Notting Hill in the Cabaret tent, riding boots on and free from London for the weekend, who won a prize at musical bingo. But being a London reviewer in love with Notting Hill, and an avid Latitude goer, I'm best leaving such a story behind and casting opinion not on the well-to-do punters but, instead, on another cabaret act, the Sexy American Girls, who spoke of  England's "Middle class women and their children", who populate Latitude. The Sexy American Girls make everybody laugh.
Along with the dull necessities (relatively short distance from London, good children's facilities) Latitude surpasses any other customer experience inasmuch as there's loads to see, but it remains navigable and unstressy as an experience. A ten minute stroll across the site finds you sustainable food (though too much stodge remains), literature, theatre, poetry, performance art, live art, film, a helter skelter, The Inbetweeners Stage, the Obelisk Arena and then an almost uncountable amount of other ascending music stages: DIY's The Alcove, Radio 6's tent, Huw Stephens's Lake Stage…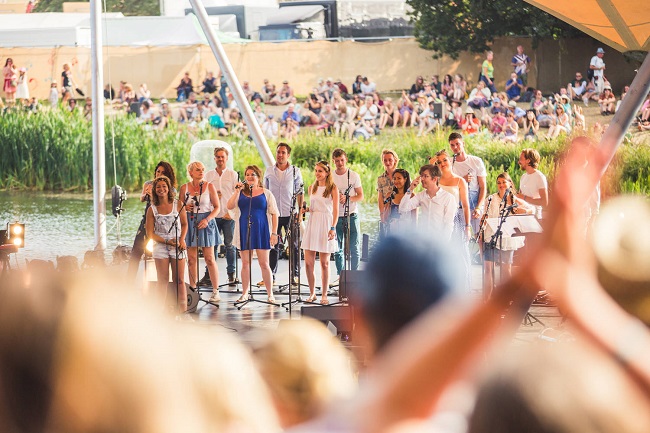 Photograph, Dan Medhurst
Latitude is set around a body of water with the Sadler's Wells on it, where performers expose new talent as well as classic dance pieces. Gorgeously put in the middle of the water, the sight is a weekend-long Insta Moment (Kodak Moment for the middle class mums); this year with new additions: you can swim! And there's another stage, Other Voices, with secret sets and more left-field music – though it's a long way down, past the swimming lake, and possibly out of reach for the average sun-ruined Londoner-in-Suffolk.
More contemporary additions for its tenth year included secret sets – Thom Yorke on the Saturday and Ed Sheeran every ten minutes over the weekend (he's local) – and there was the Solace area, with craft activities like t shirt making, all-day sun soaking on climbable instillations and another, more intimate late night hoe down spot.
Though the headliners this year weren't buzzy – save for maybe alt J – what they were was good value, and Noel Gallagher's High Flying Birds, with notable Oasis numbers to boot, was a surprising and well-timed upper to the end of the weekend. Portishead played a perplexing and thorough set, but it was without the glitz of a usual Saturday night at a festival. But they succeeded – a Saturday night at Latitude doesn't require the hum drum that it might elsewhere. Alt J, though perfectly saleable live for their wizened, maddening harmonies and stage professionalism, must learn to play a set like grown-ups. This, the second time I've seen them at Latitude, was again upset by a twenty-minutes-early departure from stage, having played a full encore. They rush, heads in synths, through things and it's a shame, for their live shows could be wondrous achievements like their records.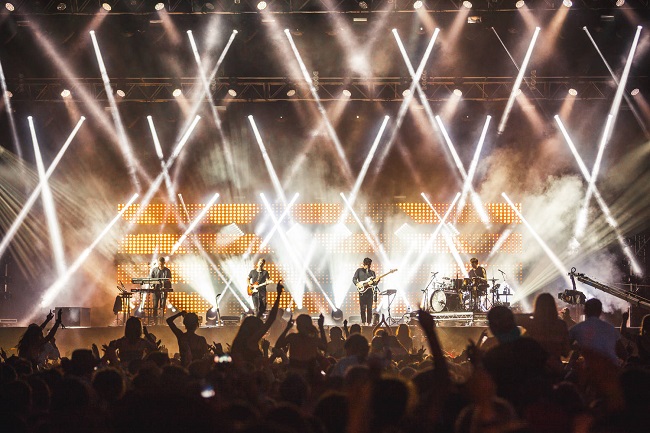 Photograph, Sam Neill
I've written about, and wickedly enjoyed, Latitude for five years – half of its lifetime, and this year saw the first muscular changes to its set up I've seen, save for the implementation of The Little House for theatre a few years ago. The site's getting bigger, and the crowd younger and more mainstream; so the processes of the festival must adapt some more to keep the festival at its best. Edging towards something new, the paths in the beautiful woodlands have (naturally?) widened this year on last – the shrubbery lessened – which led the foot fall to create an unbearable amount of dust over parts of the site, though the weather could be blamed for some of it.
Complex issues of expansion have no simple answers. Latitude is growing, but I don't think its new areas mark an instant turning point – the festival is still the only comprehensive, navigable all-arts-inclusive weekend away. Those at the top must nimbly balance new additions, and new crowds, whilst sustaining the feel of 'ultimate intimacy' that has made the festival what it has been for ten years: Happy Birthday, Latitude.