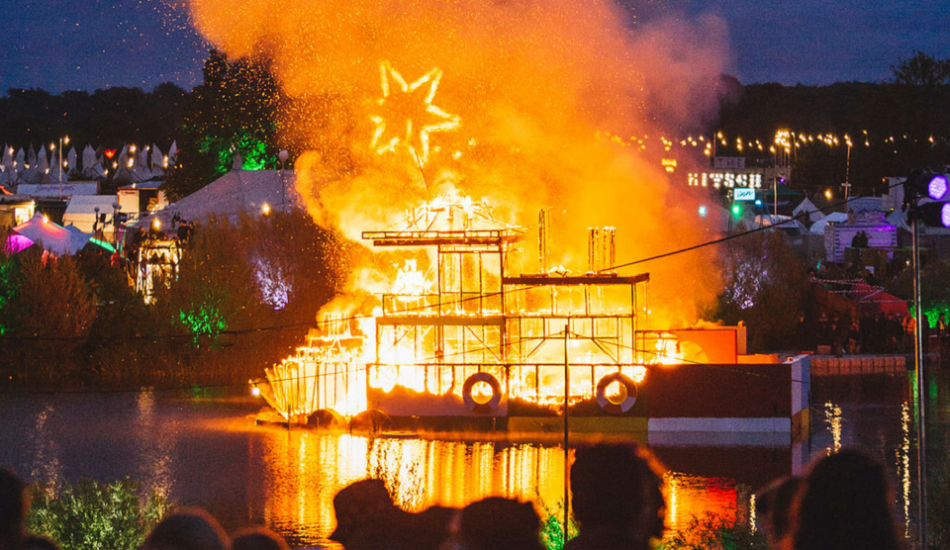 I've never liked festival reviews that harp on about line ups. Line ups change, and are never repeated exactly, so documenting festivals band-by-band is really an OCD, OTT irrelevancy. "And then I did this" reviews are my bugbear.
It is lucky I feel this way for the purposes of reviewing Secret Garden Party 2015: this year's SGP was so unrelenting in its downpours that I would wager no one saw any bands on the Friday (and a lot of Sunday) at all. Actually, I kid: a friend of mine saw Lianne La Havas ("I look like a condom again!", she said under the puncho), then returned saying she was one of 100 that showed up. Lianne thanked her cultish few and scuttled off to the comparative warmth of coastal Scotland in the bleak mid-Winter.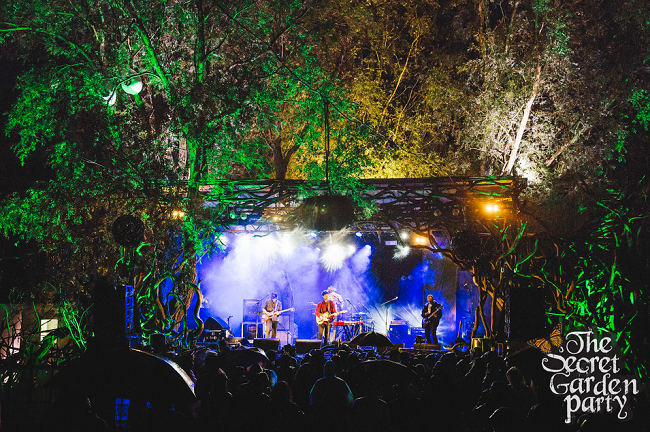 It rained again so hard on the Sunday, like you wouldn't believe. The Living Room tent, undercover, didn't know what'd hit it. The harp player first on had a crowd so pregnant it was practically induced by the tent's warmth, and as we wept uncontrollably at moving locations o'clock, we realised how essentially this festival needs a major undercover destination. There is no Big Top here. The Where the Wild Things Are stage is a weather-controlled tale of two halves: a quaint tree-sheltered wonderland with plinky plonky buzz bands in good weather; a post-Apocalyptic mudded misery land in the rain. A few truly sad sights were seen, including that of the band Rhodes, otherwise extremely popular, who played to thirty five at most.
But, Saturday was nice! Nice enough of a subject point to veer this reviewer away from the weather, to talk more about the festival.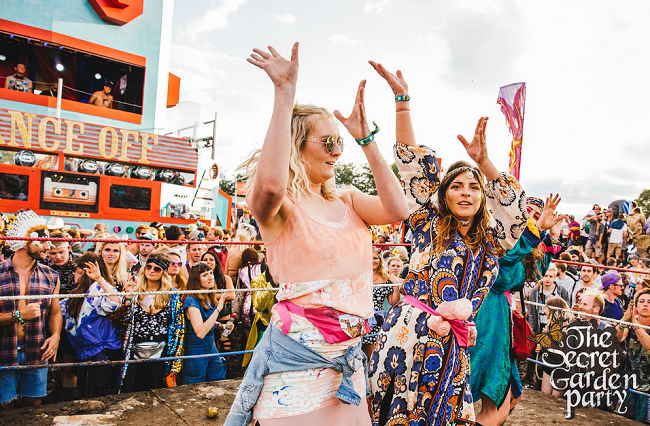 The most honest shindig you'll go to, where the type of music (live or canned) needn't matter so long as it's playing, SGP guests pay little attention to the norms of even the most chillaxed festival – to the point that many wouldn't know which bands were there to headline. The constant party state is bettered by assortments of trinkety art instillations and signposts all over the site, with smarmy, whimsical ditties written on, and fantastical sayings. You could spend your whole time walking in circles and never realise, or get bored.
There is a Saturday night spectacular with microlites, LED balls devouring the sky and fireworks (and fire…), though see this once – as I did last year – and the second time wanes slightly. It was, essentially, the same trick as last year – but, what a trick… As is Sunday night's burning of the instillation on the festival's lake – boated out to all weekend by punters on gondolas – this year's sacrifice, a sort of children's Lego toy, was less wicked on the eye than last year's destruction of Emerald City.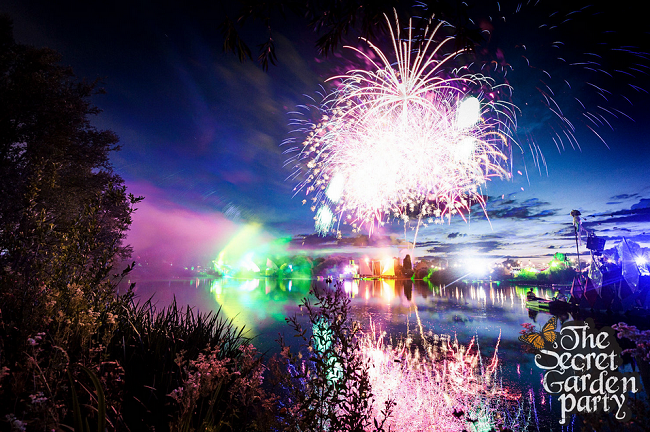 More so, the theme of "Childish Things" was in itself a good idea – during the day the sight of adults dressed as their past idols was harmonious, pertinent and lovely – yet around the site, and when realised as a Lego ornament as the festival's main folly on the lake, the theme was thinner than last year's Goodbye Yellow Brick Road – perhaps the burning Emerald City will forever be SGP's most beauteous sight.
New techno and dance stage The Horrors was pleasant to look at inside, with immersive acting and on stage pyrotechnics as DJs played; a decent late night spot but not enough to replace last year's main undercover dance arena, which this year vanished. The Drop, the other late night spot, was sadly hampered by gusty rain; but wander free and SGP still has enough potent wizardry to place you amongst pirates at 3am, next to mermaids, dancing together to mixed greatest hits. The Collo-Silly-Eum, at full volume, with tiers of people stomping on platforms above you, was even more of a feat this year than last.
While "Childish Things" sounded better out loud than it looked as theme, and though the festival must put a lid on at least one major venue next year for fear of further downpours, Secret Garden Party still keeps its promise (it is a very, very good 'serious' party) and it makes the most of its every moment. It is the straightest-forward weekend of partying this side of Bestival, with enough minute-to-minute charm to coerce even the grouchiest of grown-ups to play in the rain.