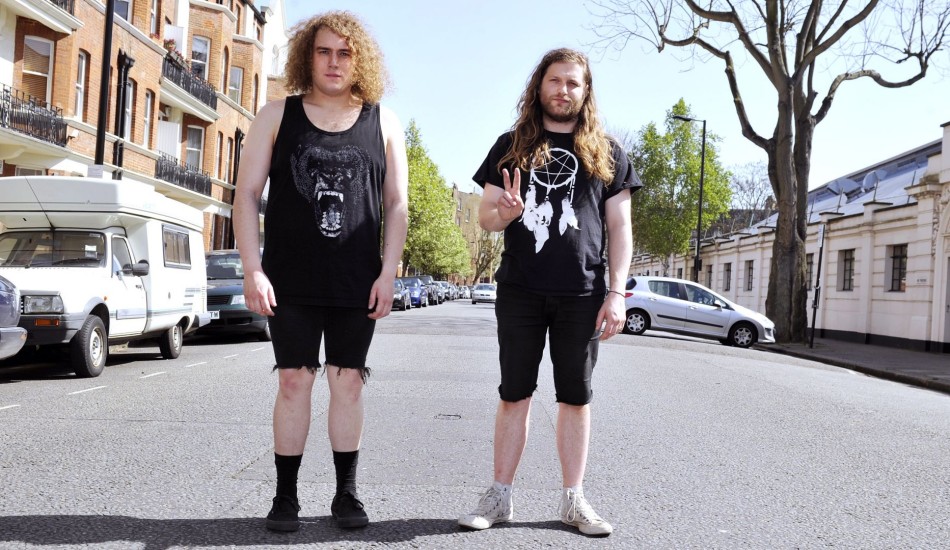 Royal Blood, Slaves, Honeyblood and Sleaford Mods – to name a few; British rock music is currently overflowing with a superfluity of two piece bands, bobbing up and down like ducks in an overloaded pond. And watching over that pond is that kid with a bigger remote control boat than yours, driving it full speed, straight at the ducks. God Damn are, for the length of this piece, that child.
Thom Edward and Ash Weaver are a two piece in number alone; they bristle at the thought of being included in some sort of media created scene.
"We never became a two-piece to be trendy. It was down to circumstance." they once said.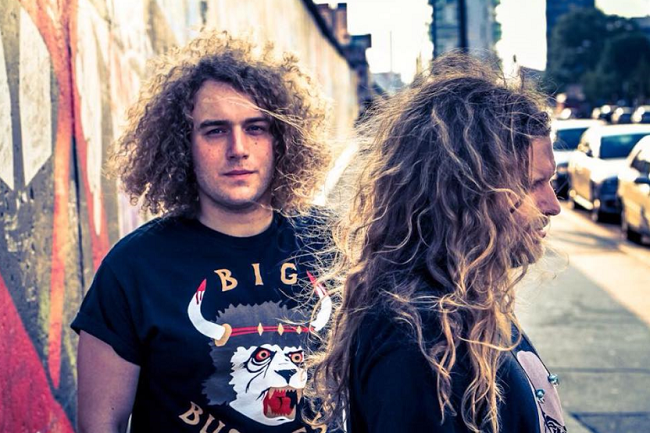 Photo credit, Stu Tovey
Those circumstances struck the band in 2013, the culmination of which saw guitarist Dave Copson involved in a life-threatening accident. The first question he asked upon waking in the hospital was how the band was doing. Ash and Thom continued to play gigs to keep the band going, waiting for Dave to get better and come through his long rehabilitation. But sadly, months later the three friends made the heart-wrenching decision: God Damn should continue as a two piece, breaking up a three way musical bond that lasted a decade.
Seven years ago the trio, under the name Your Biggest Fanclub were one of the hottest new bands in the West Midlands, playing shows up and down the country and supporting The Pigeon Detectives at Wolverhampton's Civic Hall. They played a blend of typical early Naughties indie-pop including Your Cat, a song which included a chorus of meowing.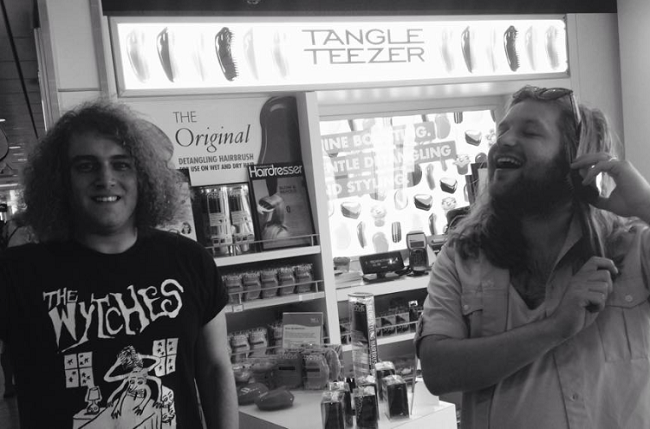 However a desire to push themselves further and just to 'play louder than everyone else' saw the band throw off the YBF indie pop label, and become God Damn; a sonic, industrial blast of heavy blues rock.
That sound is reminiscent of a hurricane in a thunderstorm; Ash's thumping drums pound and carry the songs as Thom's guitar riffs spiral, spin and wrap themselves like a boa constrictor, assaulting your eardrums. But that doesn't mean the pop is gone – songs like Vultures, Shoeprints and Horus have riffs and hooks that you'll be whistling all day.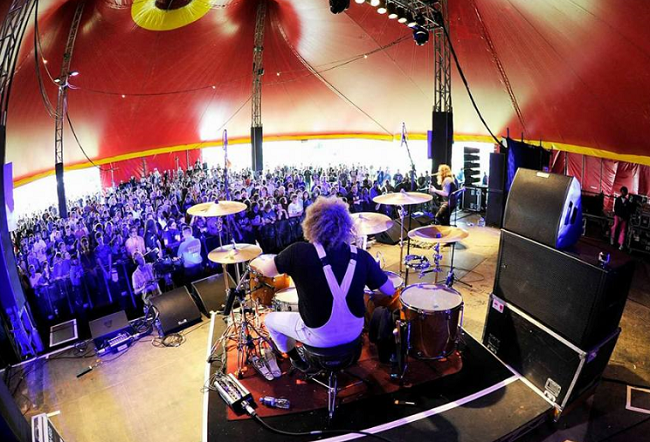 Debut album Vultures dropped earlier this year and immediately made the band one of the hottest new rock acts in both the UK and further afield; leading to one of the most coveted support slots going, opening for The Foo Fighters on a number of dates across the UK.
God Damn played festivals across Europe this summer. They culminated a run of live shows with highly anticipated appearances at this year's Reading & Leeds festivals.
Follow God Damn on Twitter. They have just announced a change to a series of autumn tour dates, on Instagram