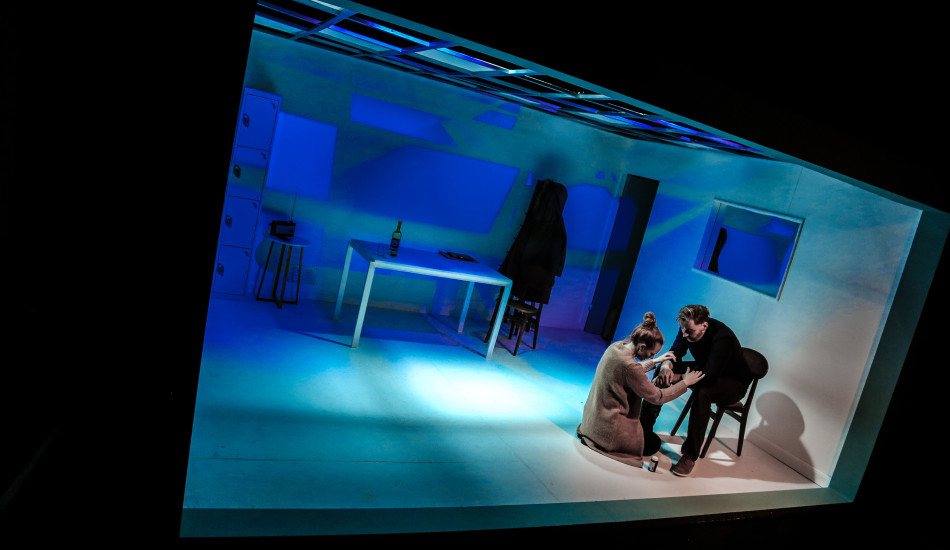 Jo McInnes' Valhalla, one of Theatre503's Playwriting Award Winners for 2015, is a nifty and effective two-hander, spilling with tense dialogue and moments of unexpected humour and lightness. It hones in on the way our work and personal lives can intertwine with one another.
'Man' and 'Woman', in the wreckage of a violent city, flee to a Nordic research centre, where Man works as a genetic researcher. All the while, Woman delves into local mythology (in which "Valhalla" means 'hall of the slain'). Before long, cracks surface as tensions rise and the ethics of Man's work appears to skew and is confronted. The nature of his research work is drip fed, and Woman becomes entangled in his net of science and ethics.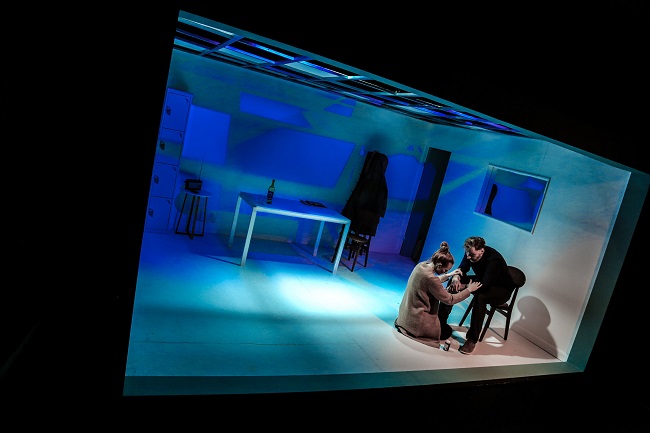 For having picked up this role late, Paul Murphy – sometimes with script-in-hand – is convincing in his approach to the doting, obsessive Man. Carolina Main is measured as the suffering, impassioned (but frustrated) Woman. Though the play's brazen, weighty themes cater for the plot's thrust, Man and Woman's passion for each other is also engrossing. Their boozed-up forays, and their drinking games, are fun – though their arguments are not and the play quickly turns to despair.
There are moments of slapdash science jargon that can overwhelm, but don't let them. Valhalla is an urgent, tempestuous play about ethics, and ethical love, in a far away setting, with bags of spirit.