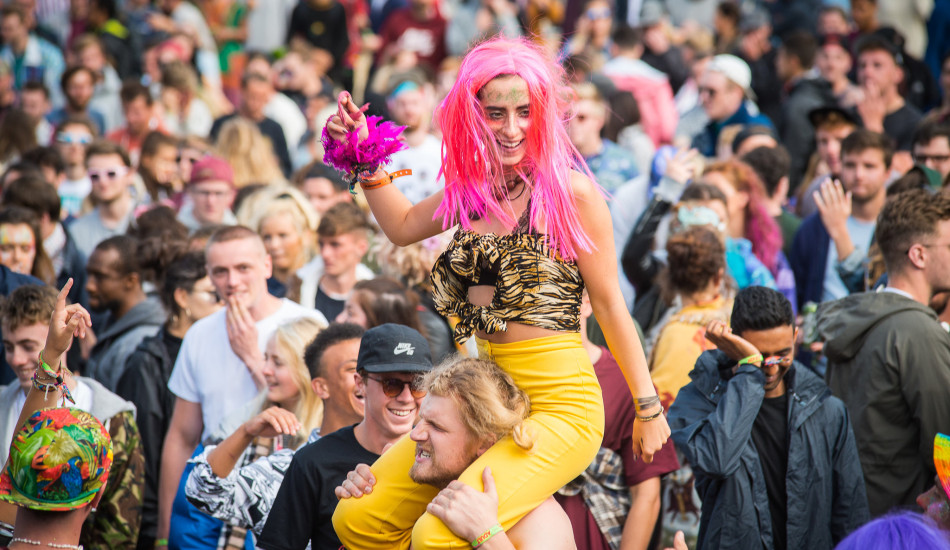 ON SMALL FESTIVALS

The Great Escape has been taking over Brighton for 10 years now, but this years' festival is set to turn things up a notch further.

The festival has announced The Great Escape Street Party, which will turn Brighton's roads into venues themselves as musicians and performance artists take to the streets.

Truck has been making waves as one of the UK's best small festivals, but in 2016 they are reaching out, grasping for the big leagues. For the first time in the festival's history it will become a 3 day music event. With headliners Catfish and The Bottlemen, Manic Street Preachers and Kodaline playing in the beautiful Oxford countryside.

Sort of a big brother festival to Truck is Kendal Calling, set in the Lake District, bringing a top line-up in gorgeous scenic surroundings. This year is one of the best line-ups the festival has seen; Noel Gallagher, Peter Doherty, Kelis, Rudimental and more will be landing in the lakes at the end of July. And Heaton Park will be hosting Parklife Weekender in June. A massively diverse line-up – headlined by The Chemical Brothers and Major Lazer – also features Jamie XX, Wolf Alice, Kano, Circa Waves and Diplo. All within 5 miles of Manchester's exciting city centre.

ON ROCK (AND POLITICS…)

In a parallel universe, is DJ-cum-festival organiser Rob da Bank spending this very day knocking up hasty press releases after bagging the Purple One for the Bestival lineup? In the wake of Prince's untimely death, Da Bank has claimed he almost booked the superstar for his first set at a UK festival since 2011. The things that might have been.

The confirmations are coming thick and fast. Radio 1's Big Weekend has just announced a raft of crowd-pleasers in the shapes of Mumford & Sons, and The Last Shadow Puppets, while Reading & Leeds have secured the services of an old fave, Frank Turner. Elsewhere, punk upstarts Slaves are at Latitude, and the Lightning Seeds doing Three Lions at T in the Park any day.

We'd always assumed their first (and only) album, Since I Left You had been titled up as some sort of epitaph, but all of a sudden it looks like The Avalanches are set to play their first live show in a decade at London's Field Day. But there's uncertainty elsewhere in the capital, after it's emerged that Wireless faces a legal challenge from local residents just to go ahead. Would it not be a greater crime to deny Finsbury Park its afternoon with Craig David? Still: in these growingly uncertain times for the industry, at least we finally know which lucky organiser has made the winning bid for a speech from Jeremy Corbyn. The Leader of the Opposition is to give a speech on nuclear disarmament to Glastonbury this year.

ON POP

Last month I scientifically (ahem) constructed a top ten of must-see pop acts playing festivals this summer.

That list still stands, with many festivals keeping any massive line-up news locked away for now. So that means V Festival is still number one thanks to my love for SIA (if you love pop, you'll be head-over-heels for latest single Cheap Thrills), but the fest has other reasons to be smug: they've gleefully announced that headliner Rihanna (playing the Staffordshire site on Saturday 20th August, Chelmsford the next day) has just overtaken The Beatles in the US chart hall of fame: nudged over the edge by Work, she's now spent more weeks at the top of the Billboard Hot 100 than any other act. Ever. Impressive stuff.

He's a canny one, that Richard Branson. Hopefully he won't be twerking atop Rihanna.

Meanwhile in America, the #FreeKesha mess got murkier at Coachella on 17 April, when she showed up during DJ/producer Zedd's set, performing for the first time since failing to dissolve her recording contract with alleged rapist Dr Luke. Will she suddenly appear in the UK next? Or perhaps Beyoncé will escape her (alleged) cheating husband when she plays Wembley on 2 July, only to suddenly re-emerge at a nearby music festival? I think this is almost entirely likely so you're welcome, you heard it here first.