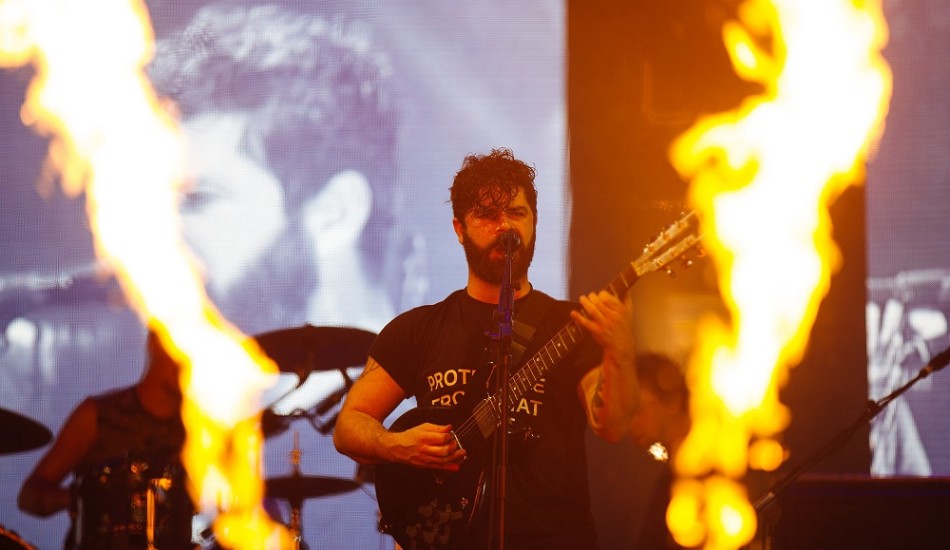 Leeds/Reading seems to drift in and out of public consciousness. There are BIG years: in 2009, for example, when Prodigy, Radiohead, Arctic Monkeys, Kings of Leon and Maccabees graced the bill and the whole world seemed to be watching. And then there are years when it seems to pass by quietly; without any must-see headliners and with acts geared towards a streamlined demographic of festival diehards (recognisable by their palatial tents and steely resolve), and post-GCSE first-timers,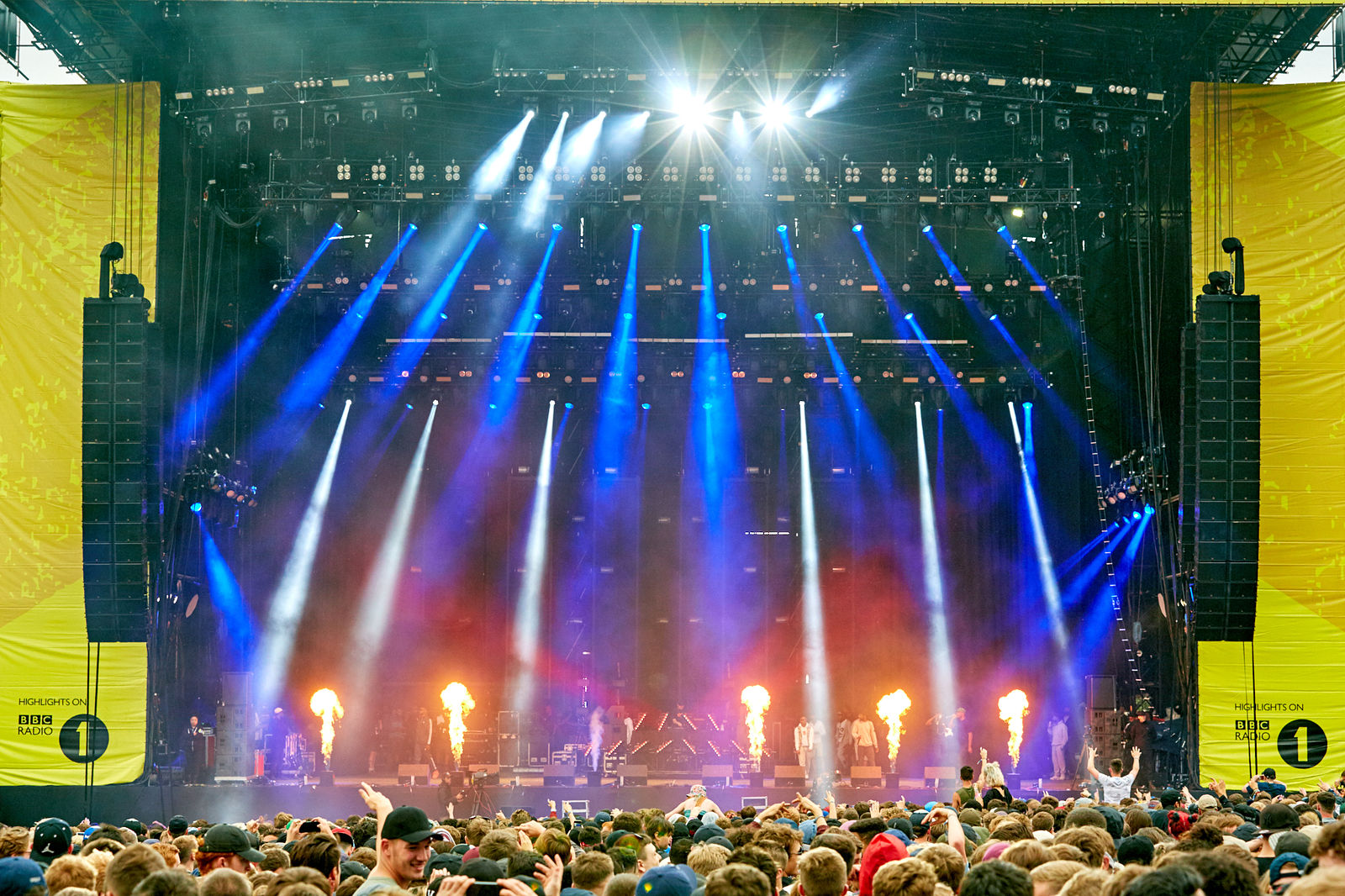 Looking at the line-up beforehand, Leeds Festival 2016 felt like it would fall somewhere in between. Headline acts such as Foals, Maximo Park, Red Hot Chilli Peppers and Biffy Clyro would cement the support of the diehards without – barring the Chillis, perhaps – having the cross-genre appeal of a Radiohead. There were the obligatory reach-outs to yoof, across a variety of genres: Disclosure, Blossoms, and grime from Stormzy. But some intriguing left-field inclusions made the bill too: legendary rapper Nas looked a gift of a warm-up act to Two Door Cinema Club on the Sunday night, while Die Antwood (Saturday) and Grandmaster Flash (Thursday) would add a welcome dose of randomness to proceedings.
Of course, line-ups are a pretty lame way to judge a festival. Especially at Leeds/Reading, which (for those aforementioned yoof) is as much about the mayhem of the camp areas as it is about any scheduled entertainment. While I had been to Reading, this was my first taste of Bramham Park and arriving on Friday with the sun up and the surrounding fields lush it felt like some sort of paradise. More so after witnessing godly entertainment in the form of poet Anthony Anaxagorou on the Alternative Stage, Savages, Rat Boy and then, later on, a topless Biffy Clyro on the Main Stage. I missed Kano on the 1Xtra Stage but I hear he didn't disappoint either.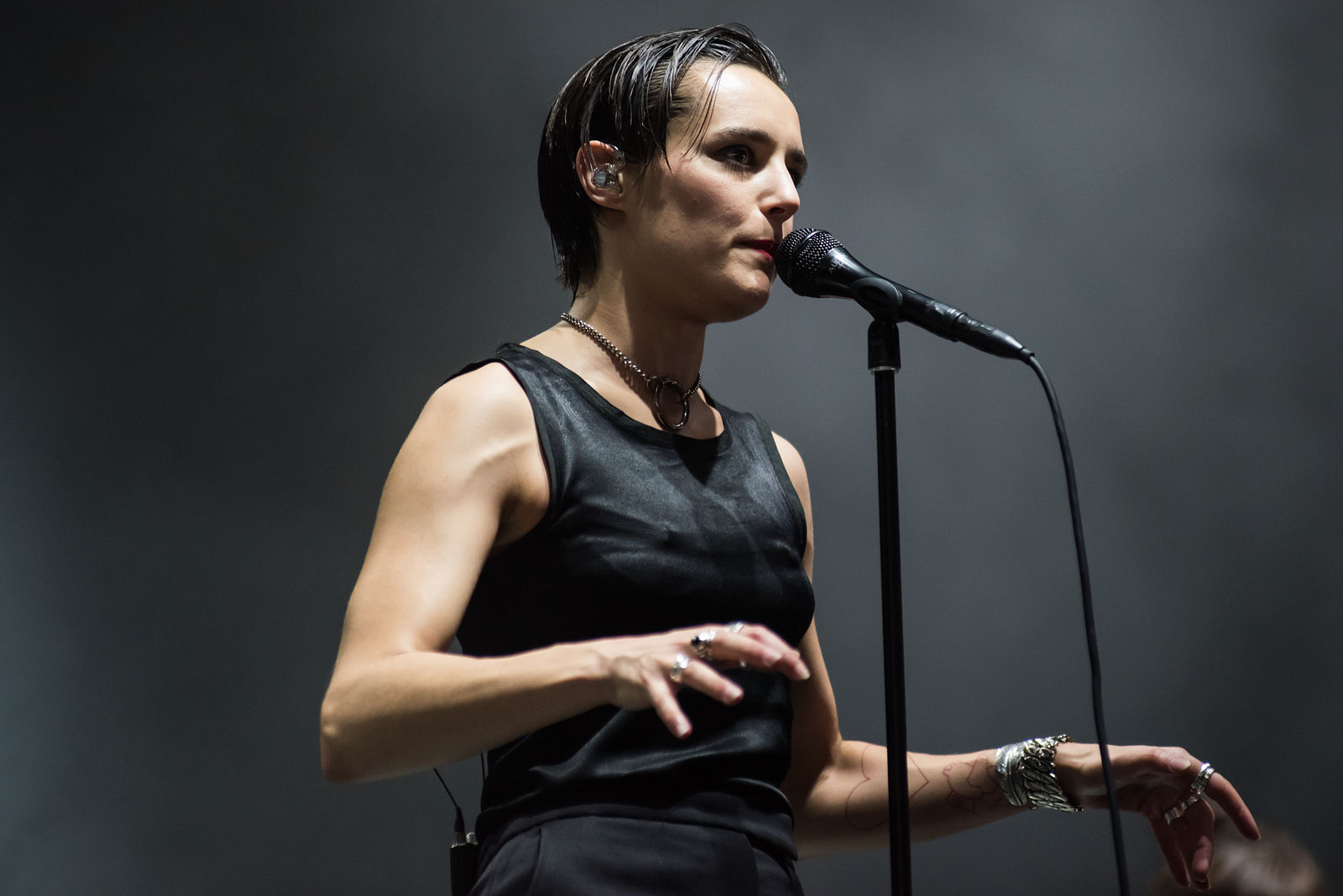 Sadly, all good things must come to an end. After a storming set from old-Etonian protest singer Frank Turner to open the Main Stage on Saturday, the rain came in to put a dampener on things. I know, I know – it's hard to talk about rain at a festival without sounding like a grumpy old man (which I am). But, readers, believe me when I say that this was not any old rain. This was lock-up-your-animals rain. Shut-every-window rain. And on a site which was already cut-up in places from early on, fuck-take-me-back-to-the-tent rain.
Once nihilism set in, things improved. Chvrches took centre stage at teatime to deliver a set that had the poncho'ed hoards mesmerised by the Glaswegian trio's fuzzy synth beats and bubblegum vocals. Infectious new single Bury It was particularly well received, complete with Thriller-like moves from Lauren Mayberry.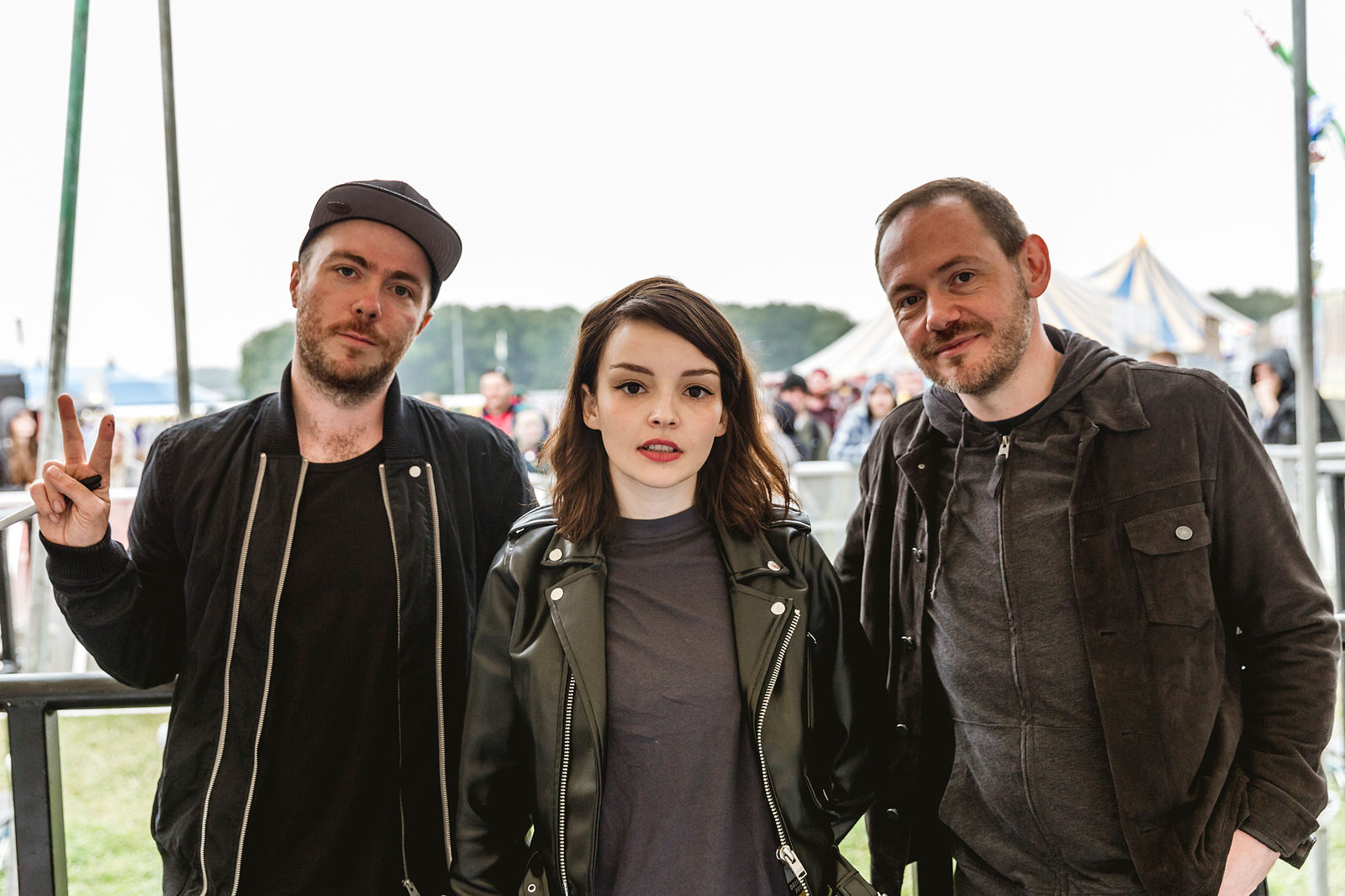 Next up were Foals, "the future of British guitar music" according to Mayberry, who were co-headlining with Disclosure. This felt like a significant moment for Foals, who have toiled away at festivals for years without being bona-fide headliners. The difference now is that they have the tunes, and the likes of What Went Down and Inhaler sparked pandemonium in the mosh pit. Nailed it. The only gripe would be that they they preceded Disclosure, who are less buoyant live, and not the other way round.
After hours at Leeds, things inevitably move towards the dance tents and round the camp fires. But on Saturday night, the general consensus seemed to be get warm, take an early night and go big on Sunday.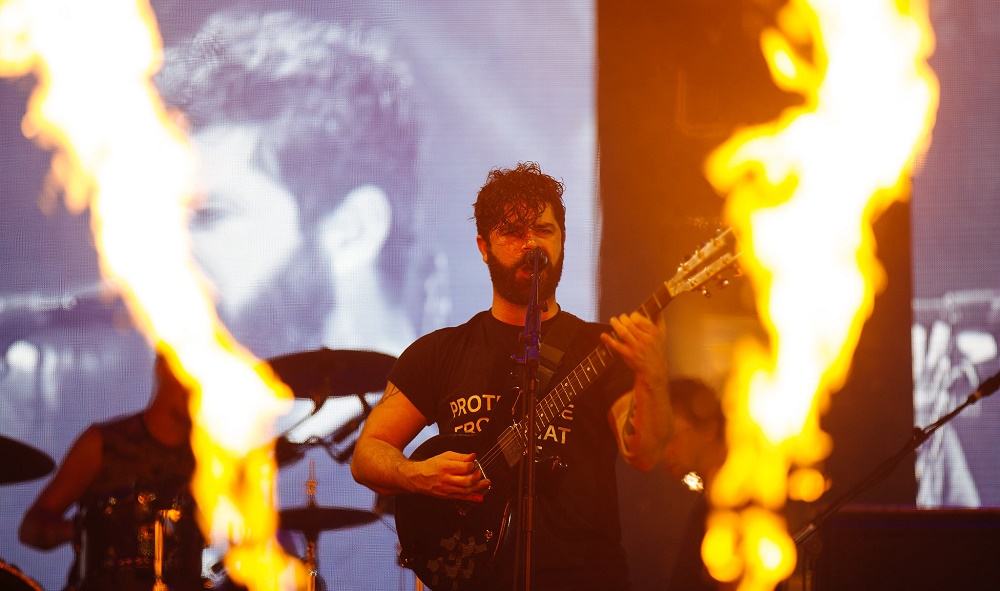 And so it proved. Sunday's roll call of acts was probably the most impressive and things started with a trip to BBC Introducing Stage to see some local up-and-comers. Avalanche Party and Haus stood out, but in general it was pleasing to see each well supported by a decent crowd, evidence that Leeds very much retains its core of purists. Then, over on the NME stage there was a memorable performance by Blossoms, who recently got to number 1 in the UK Albums Chart. Mark my words, they will be headliners by 2018.
There was a large grime and hip hop contingent at Leeds this year (Giggs, Boy Better Know, Stormzy, Skepta) so in the afternoon it was time to take in South London duo Krept and Konan, who I originally mistook for Nas's hype-men. Turns out they were an act in their own right, despite the fact their only trick seemed to be to shout "Go DJ go" over and over again. Hmm. Thankfully, Nas quickly followed to restore our faith in rap music, delivering a set of mesmeric wordplay and innovative beats.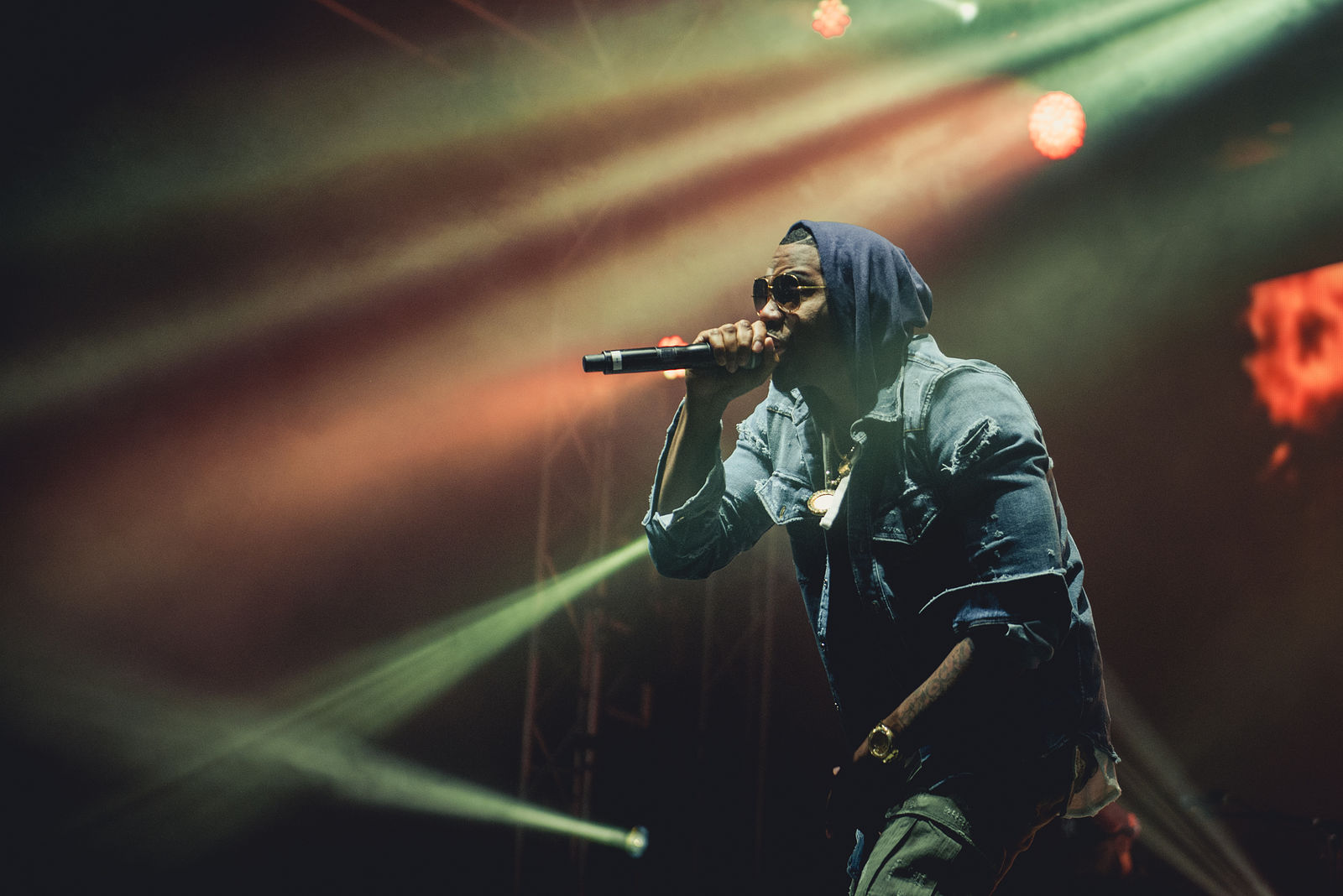 By Sunday evening, with the atmosphere becoming more and more frenzied as the natives looked forward to a night of tent burning and Lord of the Flies-like hysteria, most moved towards the Main Stage to see Red Hot Chilli Peppers show off their significant back-catalogue. Ever the contrarian, I stuck around to see Two Door Cinema Club's bravura display on the NME Stage. Reborn after their brief hiatus, it was one of those gigs that ensured Leeds Festival 2016 will be remembered by all in attendance. And not just for the rain.