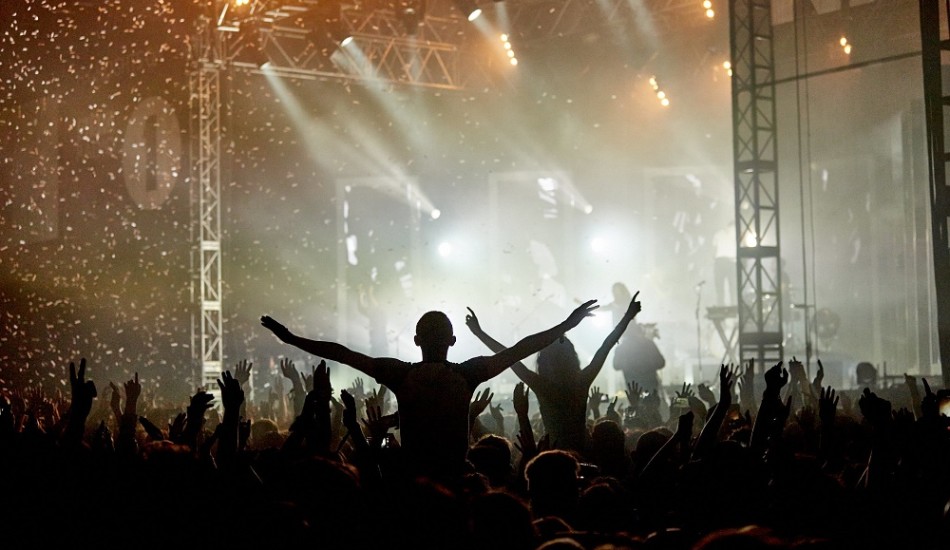 Two Door Cinema Club, NME Stage

When Two Door Cinema Club played Leeds Festival in 2010 they were fifth on the bill below the likes of Mumford and Sons and The Big Pink.

This time the indie idols arrive as headliners, albeit on the NME Stage, with their first album in three years – Gameshow – due to drop in October.

They don't disappoint, either, thrilling those in attendance with smart, soulful vocals, skidding guitars and hooks so big they could catch whales.

Past favourites like Undercover Martyn, This is the Life and Do You Want it All prompt the biggest sing-alongs, while new tracks Are We Ready and Bad Decisions from the new record hint at a darker new sound.

Whichever direction Two Door take, expect them to graduate to Main Stage headliners over the next few years.

Nas, NME Stage

Many Leeds Fest attendees weren't born when New Yoik rapper Nas released his seminal album, Illmatic, in 1994. So before his Sunday night spit in the NME tent it was tempting to wonder whether his conscious, Corner Boy beats would get the crowd or reception they deserve at Bramham Park.

But the schedulers have a trick up their sleeve, bumping grime duo Krept and Konan up the bill to serve as a primer for their more talented rap-elder.

The trick works: when the main man enters stage left the place is jumping, and continues to do so through an eclectic set that features Michael Jackson samples, a fresh take on 2006 tune Hip Hop is Dead and, of course, plenty from Illmatic.

At one point Nas cuts the beat to make sure revellers register a pointed line from New York State of Mind: "I don't sleep, because sleep is the cousin of death" – never has a truer sentence been spoken at a festival.

Foals, Main Stage

Apocalyptic rain and a bizarre bit of scheduling mean many miss the start of Foals' Saturday night set at Leeds. Onstage, it proves a bit of a slow-burner, too.

Early songs meander and the crowd looking longingly towards the covered stage tents in the distance. But then Foals are newbies to the headliner game, having only recently swapped the jingly-jangly alt-rock jams of their first few albums for the rasping, guttural rhythms of What Went Down. They find their feet with one of its singles, the soaring Mountain at My Gates, before launching into fan-favourite Inhaler. The mosh pit spikes with a furious rendition of What Went Down, and bops along to Cassius, their perky 2008 hit. Lead Yannis Philippakis, a hulking, baleful presence throughout, confides that Leeds/Reading 2016 has been "the best weekend of their career". Cue a last euphoric song and technicolour rush of confetti. Foals might not be able to stop the rain but they sure as hell make it more bearable.