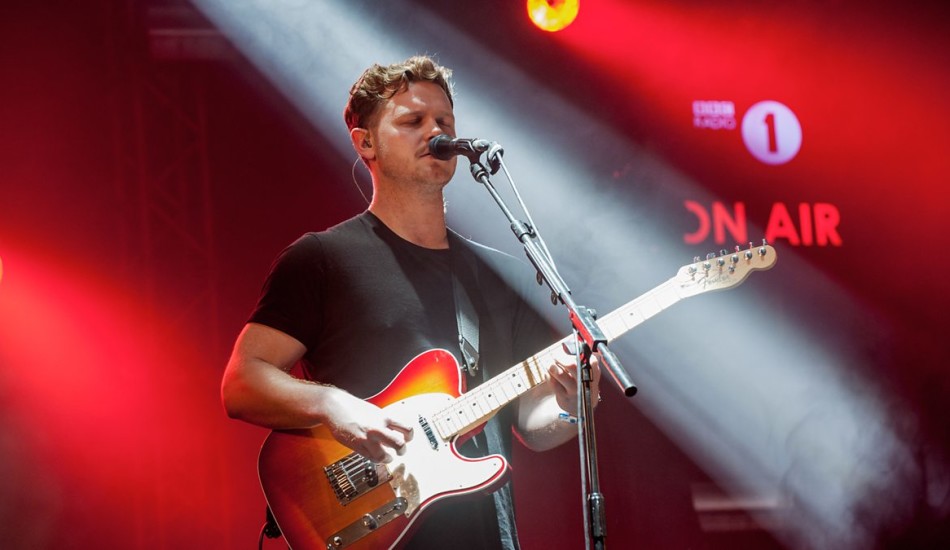 Radio 1's Big Weekend is a stupendous gathering together of the great and good of the current music scene.
It's a celebration of who's made it big lately – and who's about to make it big – as megastars play refined sets, most lasting only half an hour, in order to fit as much music as possible into one weekend. Every year the festival is held in a new region of the UK, and tickets are free, as a sort of thank you! from Radio 1 to its loyal legions of listeners across the country. This year it was Hull's turn. Scroll through Culture Or Trash's best musical moments from Radio 1's Big Weekend below.
If you missed the event you can watch all the sets live on iPlayer now, and read our tips for where to catch Big Weekend artists next on the festival circuit this summer.
Who we loved at Big Weekend, and where to catch them next
Lorde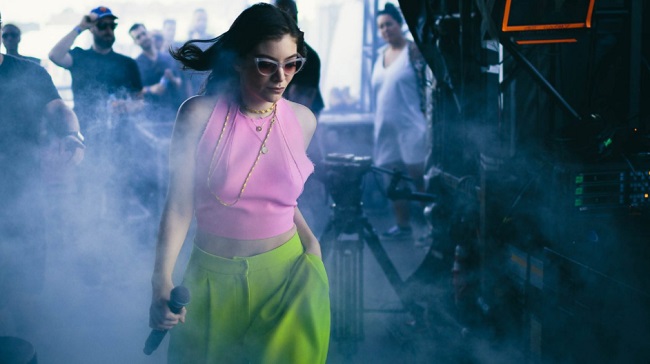 Rumours were circulating that progressive pop icon Lorde was really unwell in Hull, and there was talk of her cancelling her appearance. Culture Or Trash only heard the rumours when she'd played though, and on stage she was a picture of health, energy and positivity, a testament to her professionalism. An afternoon crowd we'd seen be passive were soon launched onto their feet and into the air with Green Light, the singer's stonking new single. The energy was mirrored by neon green flashing stage lighting. The ultimate young role model, Lorde is a fine-tuned balance of boundless energy and wisdom (her between-songs chat is stellar).
Where to catch her next: Glastonbury, June 22nd – 25th
Lana Del Rey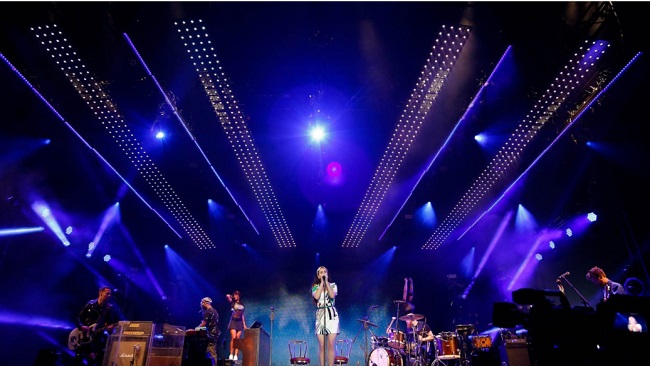 Del Rey prefers playing in Big Top tents and R1's Big Weekend was no different. Even in the mid-afternoon, her sultry vocals made it seem like midnight. Her short set traversed from early hits like Video Games to numbers from her new record. Lana Del Rey's commitment to a live band accompaniment, together with her beguiling personality – a sort of Fifties American belle – is certainly an addictive watch.
Where to catch her next: Flow Festival, Finland, August 11 – 13th, Way Out West, Goteburg, Sweden, Oya Festival, Oslo, Norway
Sean Paul
Yeah, we were surprised at ourselves too. But it turns out that with the sun blaring down – despite it being one of the least interesting performances to watch over the weekend – hearing Sean Paul play the hits is a certified reason to go … well, anywhere Sean Paul goes. A triumphant parade through the rap singer's past was had, and we'd have it again.
Where to catch him next: Nothing upcoming
Little Mix
It's been said before, but it really is refreshing to see a band who can all sing. Weirdly the girls were first on on Sunday (did they have some place to be later?!), but Hull forced themselves out of bed and onto the shuttle buses early, as the main stage had a pregnant crowd by midday. Short of Perrie's swearing, which forced Radio 1 to cut live coverage, the set was a masterclass in singing and dancing all at once, and professional to the T. The girls could work on closing the distance between the crowd and the stage though; for all their perfect choreography and high notes the atmosphere could have been warmer and more intimate.
Where to catch them next: Newmarket Race Courses, June 23rd, Twickenham Stadium, June 25th,
Rita Ora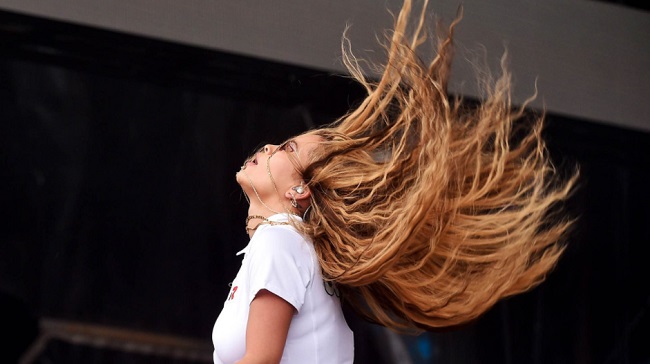 We've decided to forgive Rita Ora for those early Naughties sunnies she had on, because her set was one of the most energetic and passionate we saw all #bigweekend.
Where to catch her next: Victorious Festival, Portsmouth, August 25 – 27th
alt-J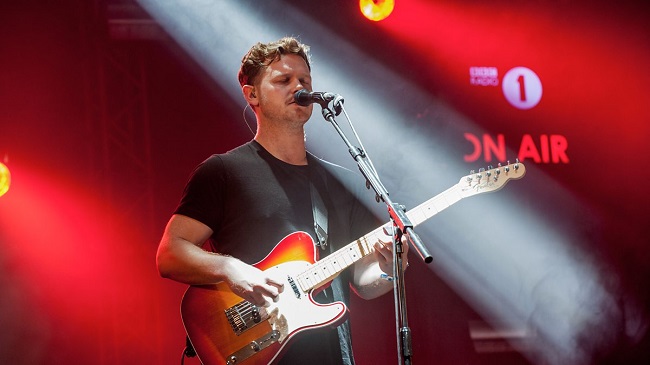 Hot on the heels of a comeback record, alt-J played a comforting and familiar mix of old classics (they'd kill us, but that's what they are now) and newer previews of fresh work. They've shed a band member, and are down to three, but fewer men didn't mean less atmosphere as the Leeds-born trio sewed the seeds of their new work to a quiet and doting crowd.
Where to catch them next: The 02, June 16th, Glastonbury, June 21st – 25th, Boardmasters, August 13th
Christine & The Queens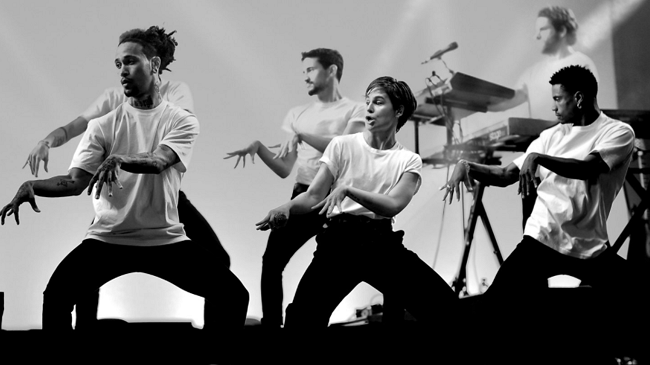 She's the name on everybody's lips, the eponymous Christine is now famous for her sultry moves to club bangers, surrounded by a group of choreographed male dancers. It's one of the oddest performances we've seen in a while – certainly the oddest at Big Weekend – but Christine's noisier, club-ready dance music was a perfect transition from day to night on the Sunday.
Where to catch her next: No dates scheduled
Dua Lipa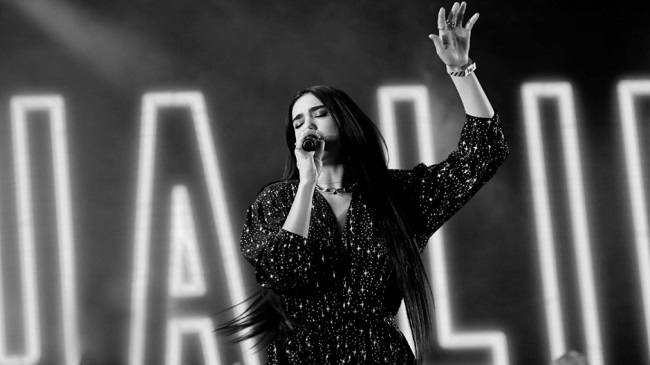 It'a not been long since Kosovo pop sensation Dua Lipa was just that – a Balkan sensation. But UK fame has followed. It's because her pop songs have a truly grown-up edge; she's reimagined the genre in a similar way that Jessie Ware did, by bearing her soul with big, bold songs, sung with straightforward sincerity, albeit wrapped in a sultry pop glaze.
Where to catch her next: Benicassim, July 13th – 16th, Longitude, July 14 – 16th, and then a UK tour
London Grammar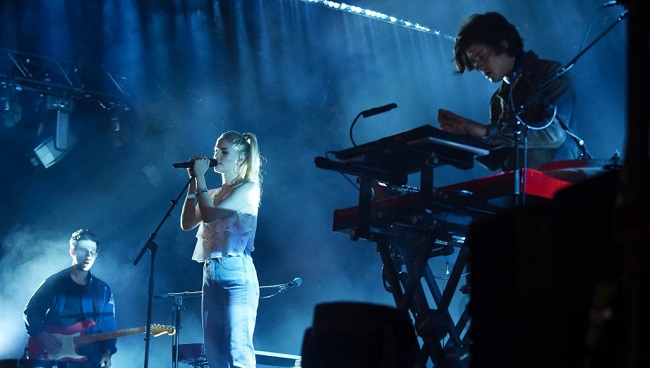 The power of classic music silencing a crowd at a pop festival never gets old. These classically trained musicians are the real deal, and hearing an attentive crowd sing "I'm wasting my young years!", and dancing to Metal + Dust (still seemingly LG's only big serviceable closing track, despite new music) is an introverted live experience like no other.  BBC Radio 1's Big Weekend review
Where to catch them next: Glastonbury, June 21st – 25th, TRNSMT Glasgow, July 7- 9th