What goes up, must come down and now Secret Garden Party founders have announced the festival has gone the way of the Dodo by announcing its retirement from the scene.
After fifteen years on Freddie Fellowes's epic sprawling family estate near Huntingdon, Cambridgeshire, the party came to a close over a weekend with sunny spells in late July. But what does it actually mean, now that SGP has closed its doors for good?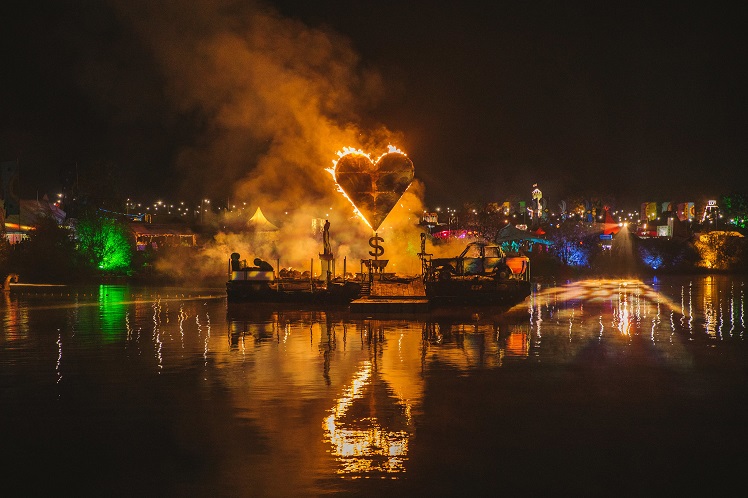 Somehow, it fits. Veteran SGP-goers talked of the founding fathers of the festival having kids now, and in their mid-thirties, they gave the festival a long hard slog. It had one of the best reputations on the circuit – but part of its intimate aesthetic was a feeling of being in the know; now that SGP has become a festival stalwart perhaps it is the very thing the owners wanted to avoid.
Still, a phoenix appeared on the back of the programme this year and the press release hinted at future festivals to come. So did the head creative when we interviewed him not long before the festival. A sixteenth outing in different clothes is inevitable.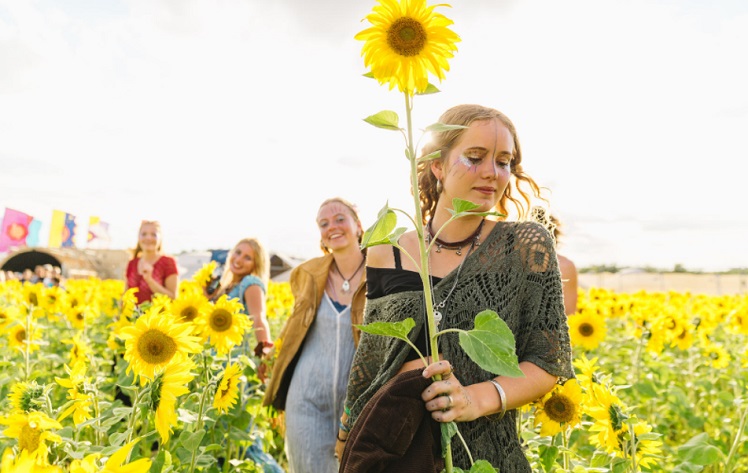 But of this last, fifteenth effort; I pitched up with SGP virgins and despite heavy rain and their predisposition for Boomtown, and Glastonbury, my guests left this final knees up having gathered all the feels I'd come to take for granted over the past few seasons. They called it better than Boomtown and their favourite festival bar the annual knees-up Eavis throws at his farm.
So what have SGP done so right all these years? It comes down to interactivity and personality. They were the pioneering trailblazers of this new type of festival where enjoying experiences – not headline-chasing – became the norm. Where rolling countryside hills were the headliners, and the art installations which are set on fire during the Saturday night spectacular each year was more anticipated than the music itself.
SGP was an intricately sculpted adult's playground, the like festival-goers haven't seen before, and it bred a type of festival atmosphere that felt other-worldly; perusing the site – with its secret doors, sunflower fields and slides, felt like tripping down the ultimate Rabbit Hole. They called it a 'Serious Party' and Freddie is perhaps the first festival starter to succeed at making unknown punters actually feel like they're invited to somebody's private home. Someone's home with hand-written quotes and visual art hanging from the trees, branches and bridges of the lake.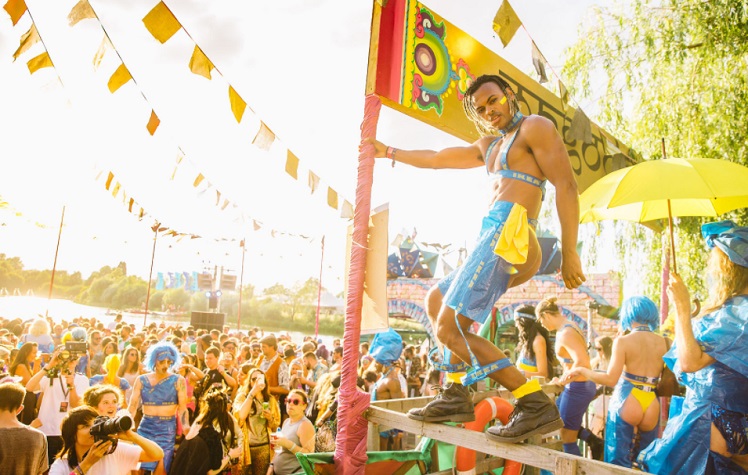 This year's VIP/Celebrity theme felt seemed on paper, but given the solemn mood, it felt like a blistering tribute to the festival that's always made punters VIPs the minute they walked through the door.
A note on the website reads;
The stone fidelity,
they hardly meant has come to be
Their final blazon, and to prove
Our almost-instinct almost true:
What will survive of us is love
RIP, SGP.