Speaking to Culture Or Trash on site at Henham Park, the Latitude arts curator Tania Harrison divulged – amongst other things – that the festival's arts agenda doesn't make room for right-wing voices. She followed that with a sneak peek at the themes concerning her for 2018's edition of the festival.
Sitting down with Culture or Trash during the Suffolk festival last weekend, Latitude's key cultural scheduler revealed: "I don't really make room for right-wing voices – I can't bring myself to do it."
Tania has been curating the festival's multidisciplinary arts programme for 11 years, and also oversees the events programme at Reading and Leeds Festival, which will take place at the end of August.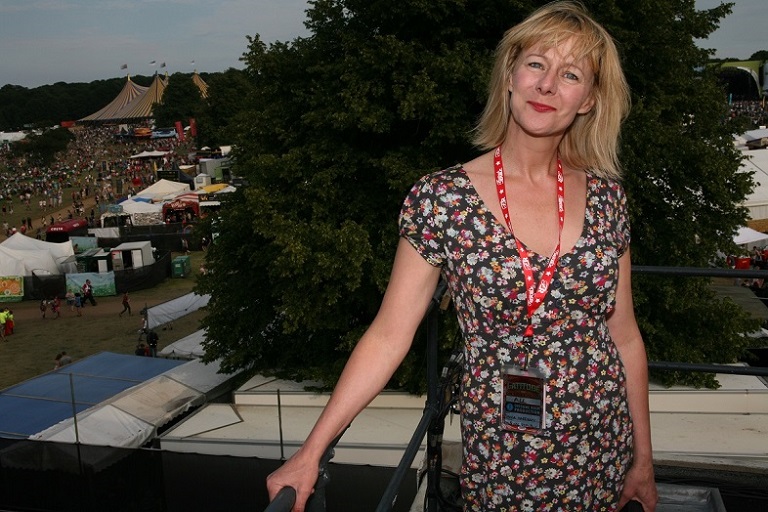 Picture: Tania Harrison, Latitude
Underlining Latitude's liberal agenda, which sees Greenpeace campaigners rubbing shoulders with Trump-baiting drag queens, Harrison elaborated by saying that she would "absolutely f**king not" allow the likes of Boris Johnson or Nigel Farage to speak at the festival.
The theme for Latitude 2017 was 'Come the Revolution' which, Harrison explained, came about as Donald Trump's election campaign went "into overdrive" in August 2016.
Tania carried on: "The only vaguely right-wing thing that I can think of that we've done would be in 2012, when our theme was 'Pagan to Occupy': I commissioned several works that were all about glamour and the rich, including Marie Antoinette's boudoir, but then we smashed them up on Bastille Day, which often falls on Latitude weekend."
Whilst conceding that the arts lineup could be more "balanced", Harrison admitted that she is "keener for the left to eat the cake."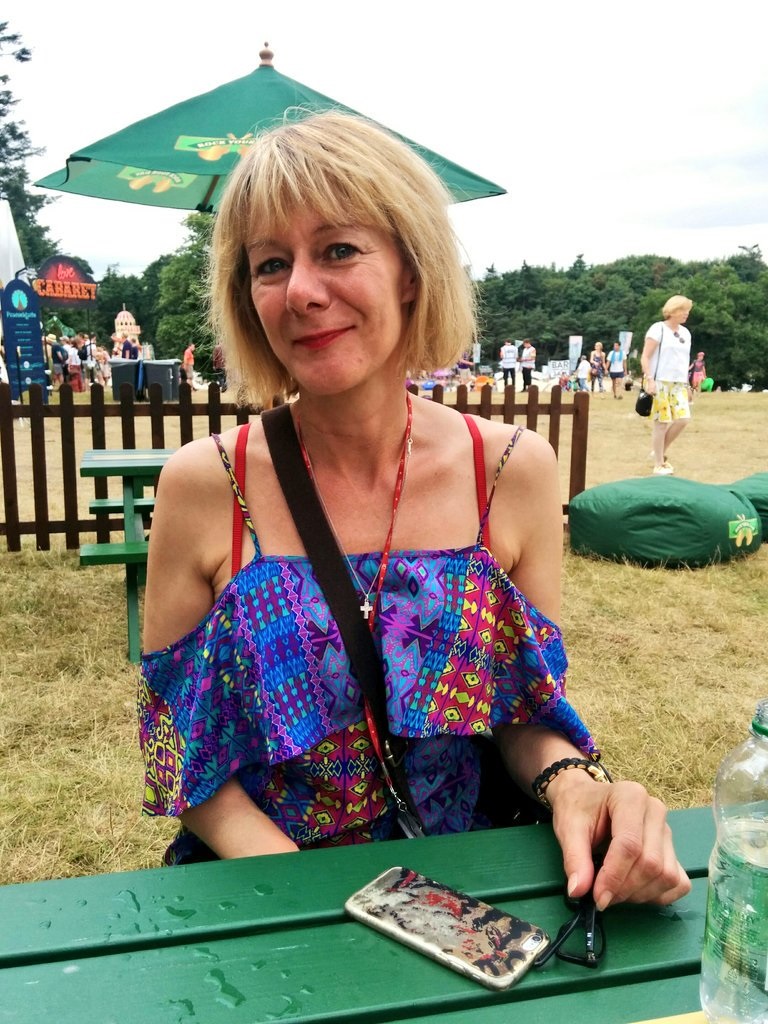 Picture: Tania Harrison sitting with Culture Or Trash at Latitude 2017
As for Latitude 2018, Harrison told Culture or Trash that she will spend August, September and October thinking about "what to create and concentrating on developments in the arts."
She also revealed that she has asked Nowhere Boy director Sam Taylor-Johnson to speak every year: "I tend to be relentless. She's an incredibly creative artist, across many forms." Twelve Years a Slave director Steve McQueen is another industry heavyweight who Harrison is keen to book.
Meanwhile, Harrison revealed that a push for more virtual reality is high on the list for 2018. This year saw Greenpeace using VR headsets to depict the plight of the Arctic region, while Catherine Allen, a virtual reality producer behind the BBC's first non-fiction VR productions, chaired a talk on the growing importance of the medium in physical and neuro-rehabilitation.
"That's how things are changing now", concluded Harrison.
Read our arts review of Latitude 2017 here 
Watch a teaser for a show recommended by Tania below