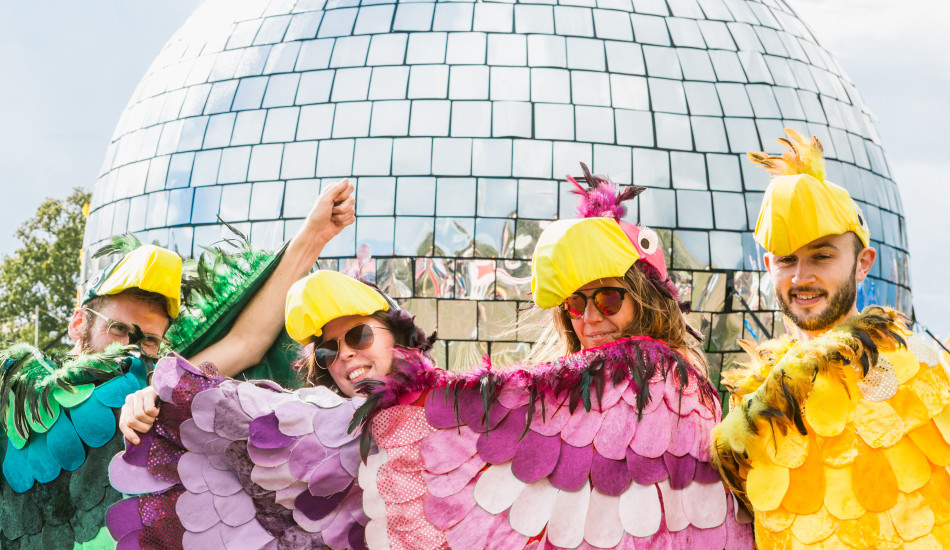 Culture Or Trash is delighted to say that Bestival is back, following a drowsy year in 2016 which raised questions about the festival's future.
This year, organisers Rob and Josie Da Bank reacted by moving the festival to Dorset's Jurassic Coast; Bestival now occupies the same picturesque site Camp Bestival occupies, and this change of site is the festival's biggest shift since it began on the Isle of Wight's Robin Hill Country Park in 2004. After a shaky 2016 line-up and the drop in ticket sales which followed, this year's festival reacted by scaling things back; the idea was quality over quantity. You could even see the whole of Bestival 2017 in one glance, campsites included, from some of the higher parts of the site.
The high-energy 'Bestival' feel was retained thanks to past relics from the festival's Isle of Wight days, which were littered across the site like gentle nods to the past; there was the world's largest glitter ball, the space robots, etc.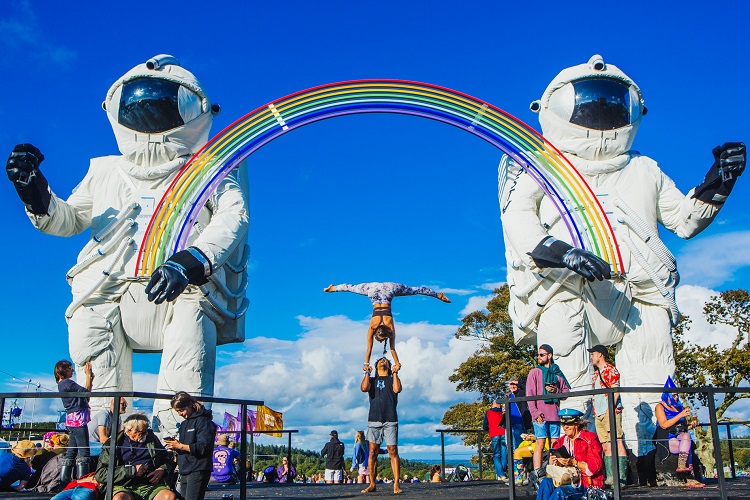 And the neat, compact site even returned Bestival's best stage, HMS Bestival, to the fore after it took a year off in 2016. Partying in front of a full-scale navy ship with live dancers and cabaret elements is an experienced unsurpassed  anywhere else on the festival landscape, except perhaps at Boomtown, but there live entertainment is more intimate, there's nothing like this.
Another of Bestival's classics, the Ambient Forest, made a welcome return and pleasingly had all the requisite nooks and crannies an Ambient Forest should have, although it's a shame it closed at three am, which is the time most of the stages close, ie just when it'd be good for the Ambient Forest should kick into action. While on the subject, since the festival's USP is 'party', we'd love to see Bestival compete with Glastonbury and SGP with a six am license for music; four am feels too early.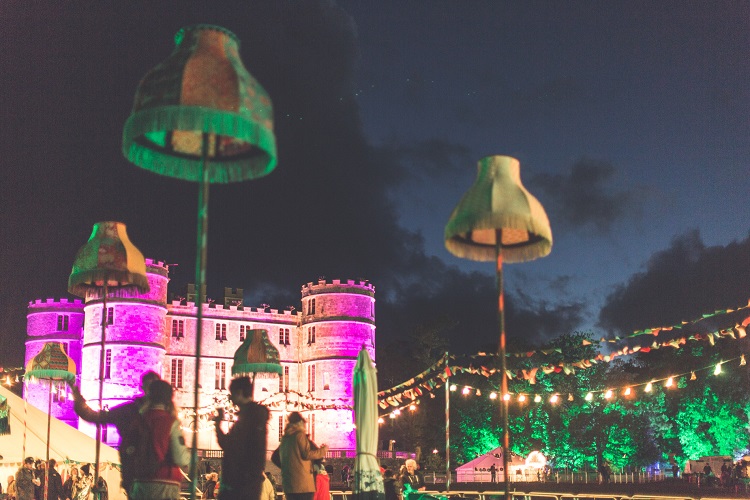 Headliners were diverse  – Pet Shop Boys, A Tribe Called Quest and The xx all drew different crowds to very solid shows – and elsewhere The Feast Collective, for food, and Caravanserai, for live entertainment (think cabaret where actors 'play' dishes from a restaurant's menu, so much fun, and aerial performances, see the picture below) provided neat escapism from the otherwise noisy partying crowds.
The Jäger stage also returned this year, with big DJ acts like Shadowchild, it served innovative cocktails which made good use of the German digestif in new and curious ways. Jäger also run a Sunday morning brunch with paired cocktails in the exclusive rooftop canopy bar of the House – an ideal way to spring back on the final day.

A new and improved Temple stage was 2017's must-see highlight, and a dose of Bestival's charisma could be felt with the world's largest glitter cannon, new for this year, which Annie Mac dutifully set off on opening night.
'I love this festival!,' shouted Mac from the decks on Saturday, having travelled back from Ibiza to make her second appearance in Dorset in one weekend following her opening party on Thursday. Her commitment to the party is a testament to Bestival's enduring success.
READ MORE FROM CULTURE OR TRASH: Latitude Festival Review
READ MORE FROM CULTURE OR TRASH: Wilderness Festival Review