All pictures by us.
We're living in the dawn of the age of the food and cocktail pairing. Inspired by that great, classic pairing, wine and food, cocktails and food going together is the godly concept that is spring-boarding from the spike in cocktail consumption we've seen in London over the past five, maybe even ten, years. Experimental cocktails are the new black, and we want them packing a punch with good food, too.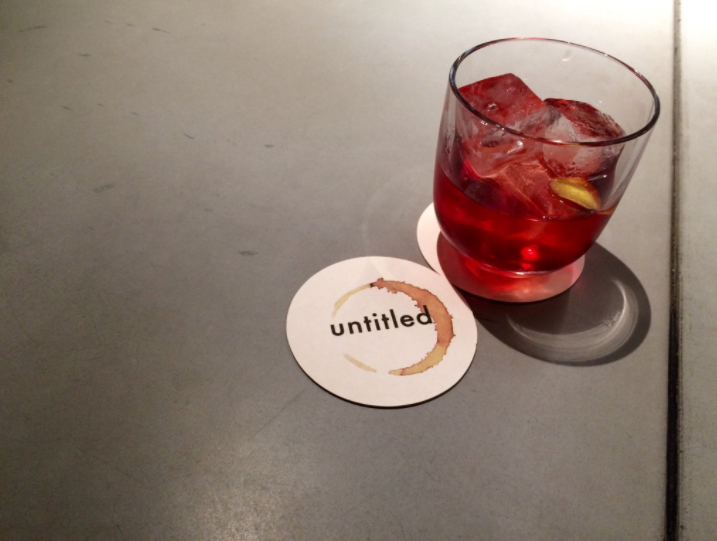 Imagine our excitement then when Tony Conigliaro of 69 Colebrooke Row opened Untitled recently (well, actually ages ago in bar terms, around a year ago) putting his highly engineered cocktails with food. It's not for the faint-hearted, or the comfort food fan, but for the fan of an intellectual night out with food and drink.
Those running for the hills at the merest thought of such a thing, we salute you and get where you're coming from. After all, fois gras sandwiched between two bourbon biscuits can't be everyone's idea of good fun. Neither can duck tartare, fois gras and bone marrow, served cold.
But, picked pear with shiso (there's lots of Asian influence) and artfully decorated sushi plates we had when we visited the restaurant were more accessible; at our special event they were paired with Martini, in particular the MARTINI Riserva Speciale Bitter, a boisterous new sup from the classic drinks makers which plays boss to the fattier fish, fois gras and buttery sweetness of the biscuit, as well as the ripe acidity of the pear.
Dressed with big, statement furniture of unusual material, and designed like Andy Warhols' iconic silvery factory, the restaurant's setup is as thought-provoking as the flavours. The Drinks Factory, Conigliaro's technical drinks specialists, work tirelessly to pair unique flavours specifically with regularly-changing dishes on the menu. What's more, a generously sized shared table makes throwing ideas around about the food with strangers fun.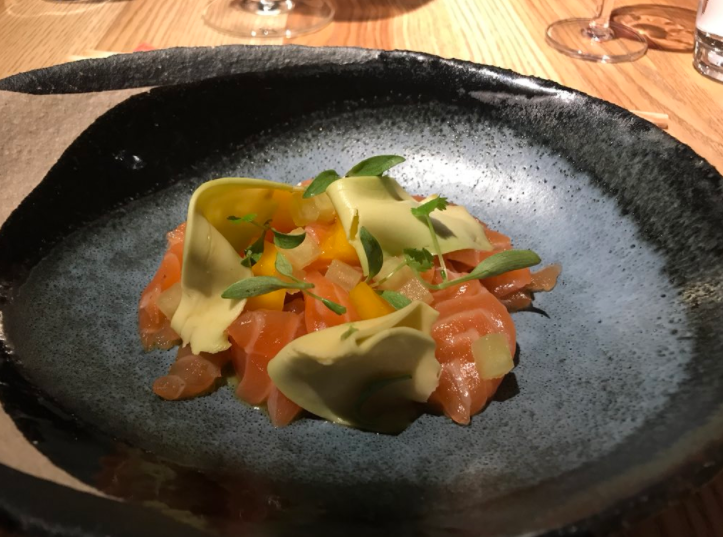 Portions are small, and on the new Christmas menu go across 8 courses, with cocktails to pair for each (we drank a small distillery's worth when we went in without even trying, such is the keenness of staff to keep making new pairings). Avoid like the plague if you're not wanting to think about what to eat. But for a Christmas dinner with chamomile honey, furikake vinigarette, roasted pumpkin with shiso, and smoked daikon radish, Untitled's your bet.
Untitled are giving Ryan Chetiyawardana a run for his money in the unnervingly weird, but refreshingly different, stakes.
Untitled: everything you need to know