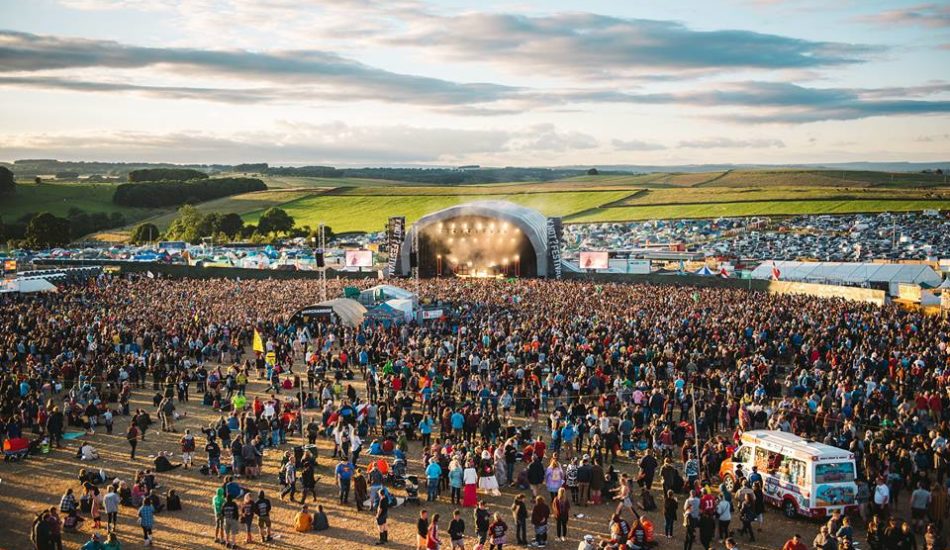 After a disastrous 2017 which saw Y Not Festival branded amateurish after torrential raised forced it to close a day early, you'd think organiser Simon Mawbey might feel a bit of pressure as he takes the annual event into its thirteenth year – but he tells Culture Or Trash that, all things considered, he feels relaxed.
The return of Y Not is the chance to "prove ourselves to all the people who were disappointed last year and still support us," Mawbey tells us.
Rather than 2018 being a redemption story, the reprisal of the fest is about moving on and making sure all Y Not punters continue to have "the time of their lives – because that's the most rewarding thing."
2018's festival has a stellar line-up. Headlined by The Libertines, Catfish and The Bottlemen, and a UK Festival Exclusive – Jamiroquai. The line-up saw even the fest's biggest critics bow down in praise.
Jamiroquai has Simon brimming with excitement. "They're a band I've grown up listening to and it's beyond exciting to think that they're coming to Pikehall," he says, gleaming.
However, Mawbey is eager to point that, for him, it is the crowd who are the highlight. "Sometimes the most satisfying thing to do is watch the crowd having the absolute best time," he muses.
Further down the line-up is evidence of Y Not's long-term belief in promoting up-and-coming bands, giving them a sizeable stage in front of a big audience – a platform to prove themselves.
The promising Pale Waves find themselves halfway up the main stage, without having released a full-length debut album, for example. The weekend will also see sets from Blaenavon and Superfood and Shame, who Simon insists will be a high point.
A bit further along in their careers, and on the back of a critically acclaimed third album, Birmingham's Peace will surely be another of the weekend's top draws.
Alongside the relative newcomers, revelers will have the chance to see festival veterans Manic Street Preachers, The Wombats and Buzzcocks who are all proof that even in 2018, there is a place for rock music in the mainstream.
Outside of what is undeniably an eye-watering line-up, Y Not provides a host of other activities. There's comedy, The Nighthawk Cinema tent – "days of awesome films. Including Jaws and Jurassic Park back every year because they're the best films ever" – and on Sunday, the festival's legendary paint fight, which sees revelers walking around the site looking like "pastel paintings for the rest of the day."
This year has also seen the team intensify their focus on the local area, and in particular local produce – mainly highlighted in the real ale tent, where punters can try loads of locally brewed ales and ciders, which Simon believes "definitely taste the best."
Perhaps partly as a counter to last year, Y Not are one of the leading lights in a UK-wide initiative to promote a more environmentally friendly product, and are working on "reducing plastic on site, as well as supporting initiatives to ban straws and housing a recycling tent" alongside their bars and arenas.
A keen eye for sustainability is just one marker that the festival circuit is changing.  Does the end of Secret Garden Party, as well as huge changes to Bestival and the rise of Boomtown keep Mawbey awake at night, worrying about fickle festival-goers and their tendencies to jump ship? How does a festival compete and change to stay relevant in an increasingly volatile and unforgiving market?
'I think if you know your audience, what makes them tick and show them a really good time then you're halfway there," he asserts.
"For us, it's just about pulling 2018 well and truly out the bag."
Interview by David Handley
Y Not festival runs 26th-29th July. For tickets visit www.ynotfestival.com