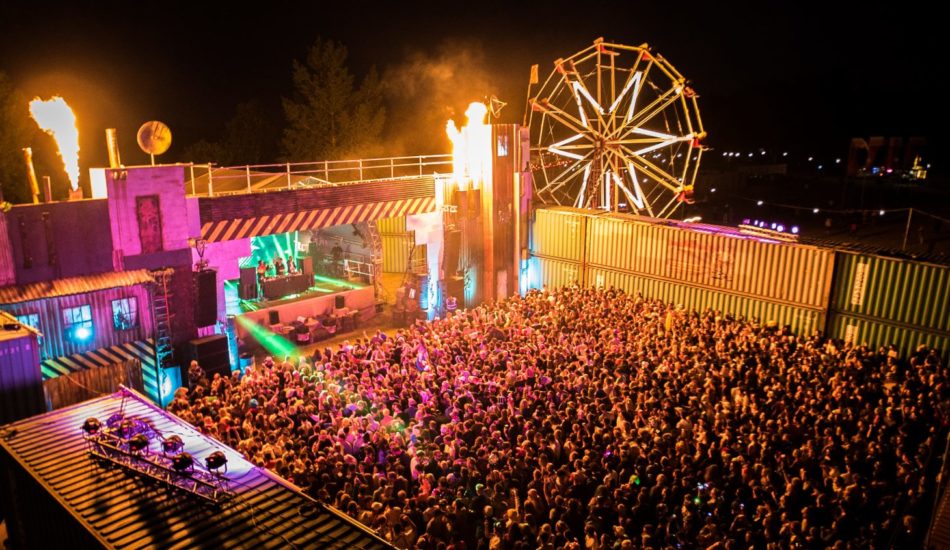 The people reading copies of Dante's Inferno on the transfer coach on the way into Farr Festival 2018 were an early hint that this dance music weekender was to differ from other hubs like Creamfields and Parklife.
Yet, there wouldn't turn out to be much time for the crowd of intellectual tech-heads to read their books at this year's Farr – everyone had to spend all of their spare time hopelessly trying to avoid the searing sun from clutching their last ounces of serotonin/energy/survival instinct.
It was seriously searing at Farr Festival, so much so that afternoon sets were unavoidably dead for fear of sunstroke by the Sunday afternoon – but that may have also been a signal of the high level of punter satisfaction by that late point.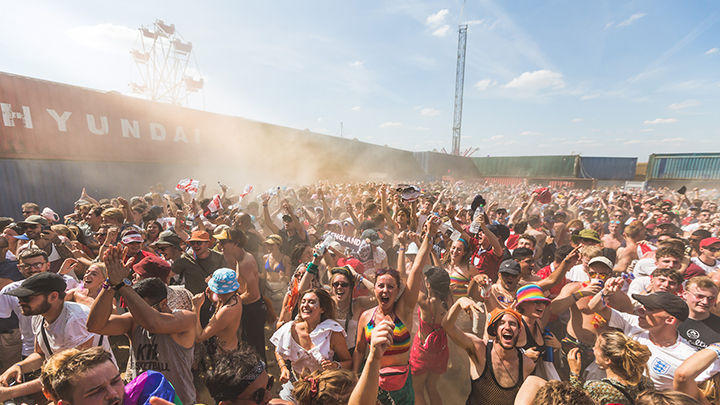 Farr hosts representatives from each corner of electronic music, mostly (thankfully) in twinkly-lit treetop-covered undergrowth stages which are perfect sun shades during the day and into the unforgiving sticky-hot night.
Hunee, Daphne, Shy Fx, Roman Flugel, Dixon and Antal represented the various corners of the electronic music spectrum, with sets powering through until 4am and an intimate after party kicking until 6am, with the usual party-pooper early end license on the Sunday (sure this is a licensing thing, not a Farr policy).
A spectacular set of live acts including Mount Kimbie, George Fitzergald and Maribou State celebrated the very best in experimental electronic music, and were an antidote to the thumping DJ sets. They were artfully placed in the mid-evening as party starters before the heavier DJs of the night. Live sets take place on a visually arresting main stage made of 25 shipping containers, which really look the part.
There's very little to do during the day. One tent has yoga, with some half-cooked daytime entertainment but largely there's too much time and too little stimulation until the evening kicks in.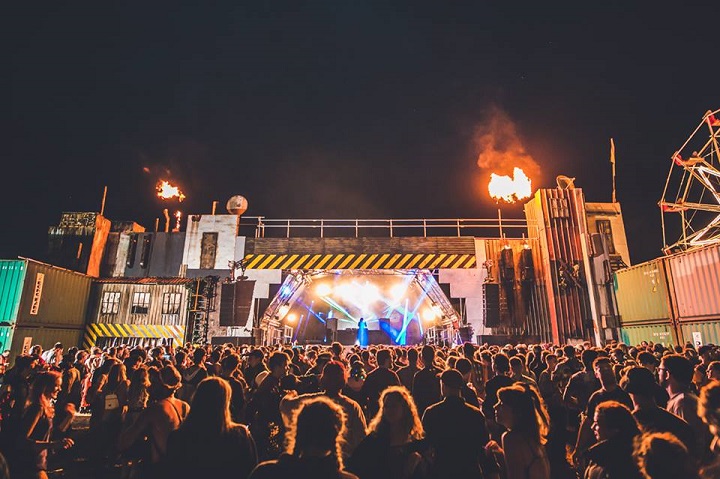 We overhear even the staunchest of dance music fans agree with us when we discuss our cravings for some Fleetwood Mac (or just anything colourful or guitars-based!) to be scheduled in some sort of a chilled music tent during daylight hours. Even dance music fans can't listen to dance music all night and all day.
Farr won't appeal to holistic festival goers, but electronic music fans are likely to be in serious praise of the comprehensive line-up.
And the sound disruption which plagued Farr 2017 was nowhere to be seen, or heard. The speakers were in good nick this year, despite some punters thinking things had been turned down on the Sunday night. We're pretty sure they hadn't before 11, at least not dramatically, and that it was just end of session paranoia kicking in.
Farr festival returns in 2019 although no date has yet been set