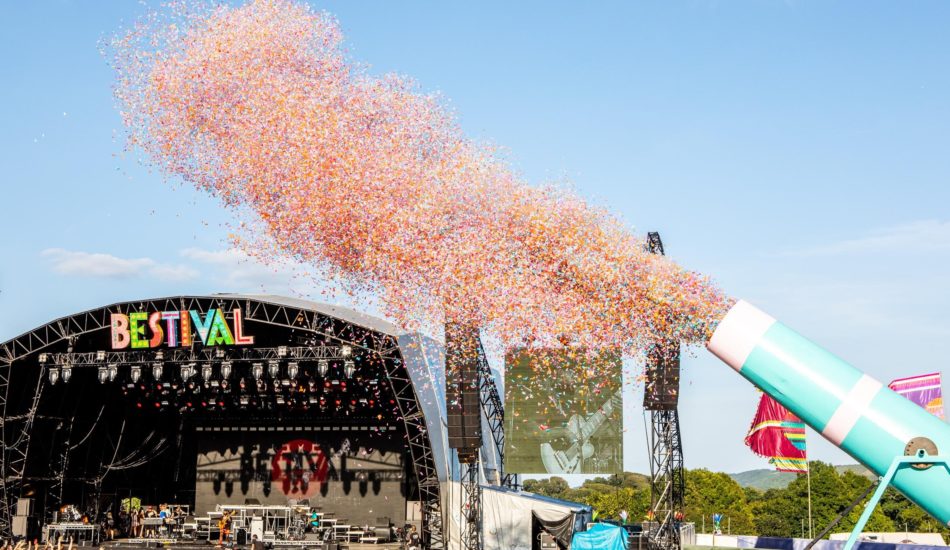 Bestival's 15th birthday involved a *lot* of pyrotechnics, circuses, (eco-friendly) glitter and a human cannonball or two. Bestival, which ran for thirteen years on the Isle of Wight, moved to the beautiful Lulworth estate in Dorset in 2017. And Bestival's second year on the mainland kicked as hard as its first, and has proven the festival can survive amongst a cluttered festi landscape, when it is no longer the spring chicken. Hey, with age comes wisdom…
Rich in history, the Lulworth Estate features the mock 17th century Lulworth Castle which adds a sense of grandiosity for a festival celebrating its fifteenth birthday (Probably about 85 in festi-years). Musical projections and fireworks surrounded the castle which became a focal point for the weekend's circus theme.
The castle was just the beginning of the circus activities which got the youth-heavy crowd hyped. There were trapeze artists which walked, cycled and performed headstands on flaming tightropes. There was a human cannonball, the infamous giant bouncy castle and the world's biggest confetti cannon, keeping Bestival's 'bigger is better' approach brazenly clear.
Bestival's ambitious production continues to evolve, leaving the drowsy 2016 (when the festival had issues, man) far, far in the past. Rob Da Bank's passion and vision is now clear. A festival which is clean, chilled and has an overwhelming sense of comradery (the togetherness felt strongest during a sing-a-along to Chaka Khan's I'm Every Woman…) – there still is no competitor when it comes to dressing up and having a darn committed party.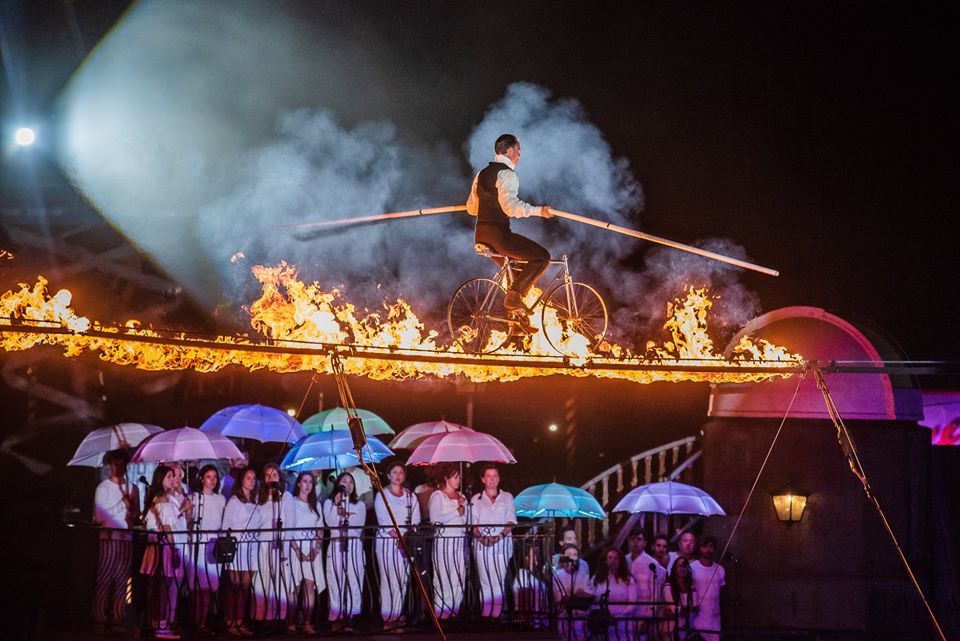 Bestival adopted a full eco-warrior stance this year, offering festival goers an eco-bond wristband which awarded them £10 if they collected two bin bags of rubbish, and it worked. The campsite was clean, with billboards dotted around the site promoting recycling, cleanliness and care.
There was also the Old Mout Kiwi Camp, which encouraged visitors to leave their thumbprint, donating 20p to 'save the kiwis' (tin cans to you and I). It was here we saw artists making music from old kettles, trolleys and pipes and we joined in, shaking our Old Mout tambourines while sitting on a recycled tire swing.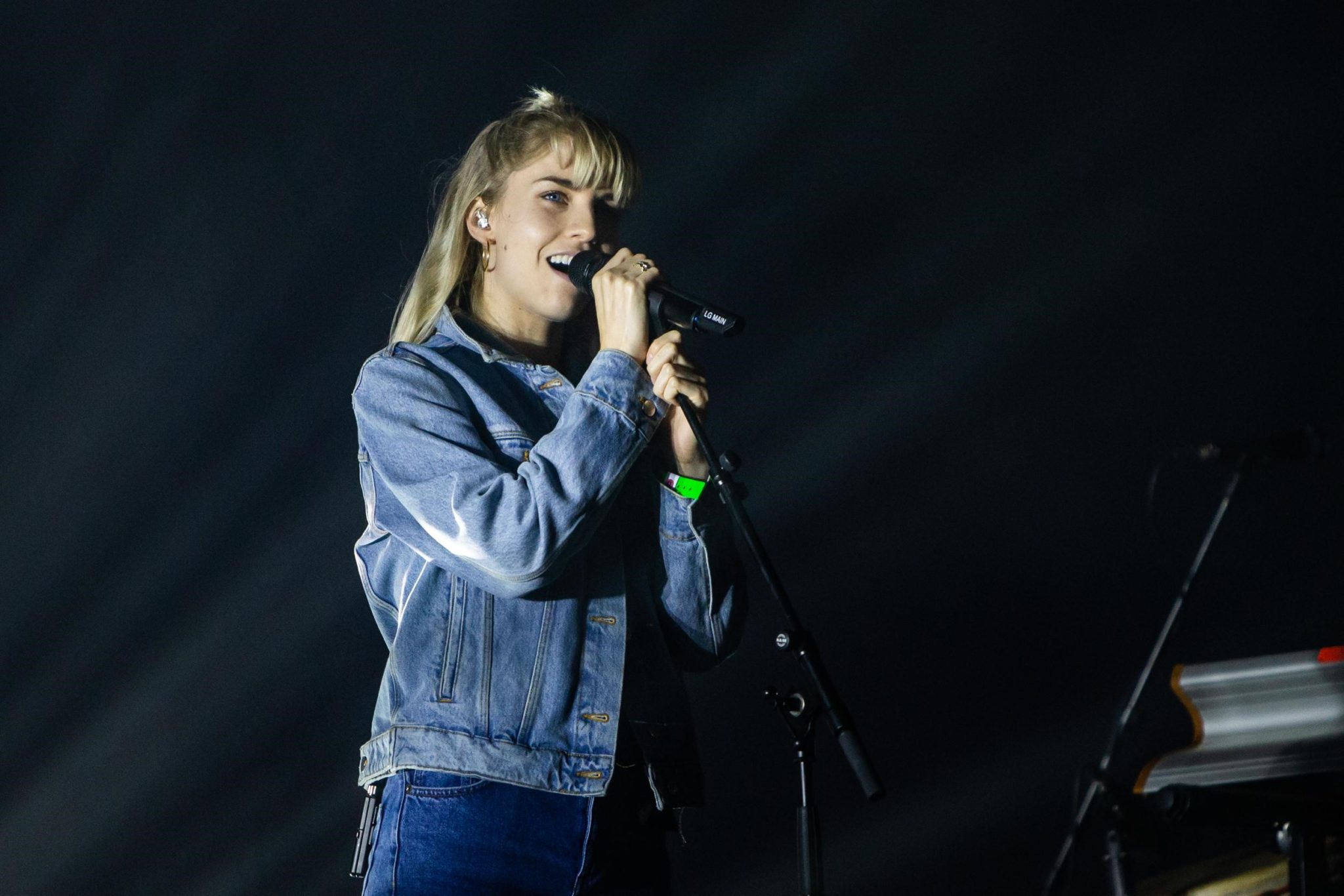 A new area, Slow Motion, featured intriguing things to do. There were palm and tarot readings, pamper sessions, astrology workshops, and silk yoga sessions. Sheltering from the heat in the Slow Motion teepees was an alternative to the festival's traditional party crowds and was welcome respite.
In comparison to one of its major competitors, Boomtown, Bestival packed a lot into a small site, including trinkets from past year's themes. There was no frantic running between stages, a relief when the the temperatures reached 29 degrees.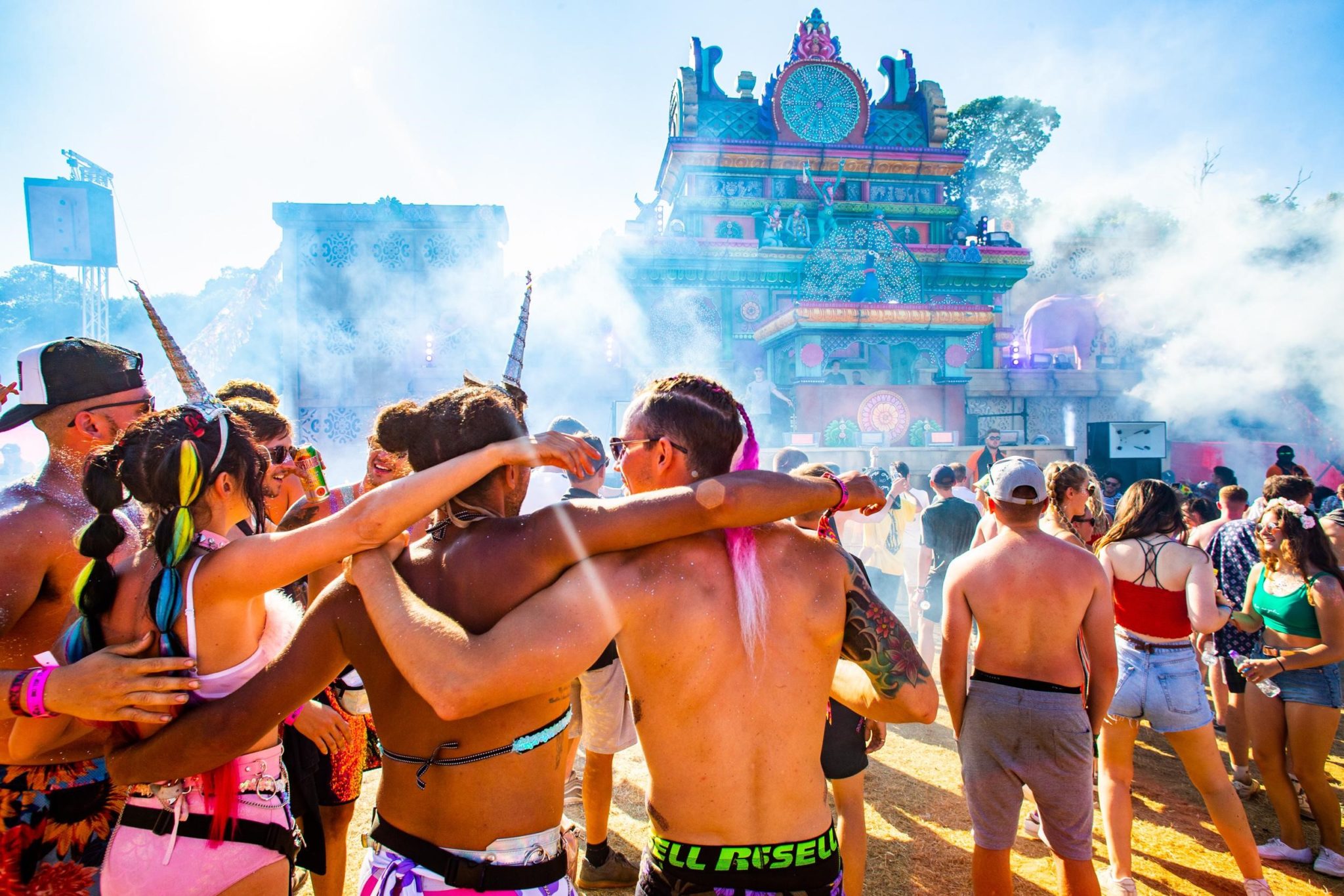 But as ever, it was the people that made Bestival. The sense of comradery was infectious; whether it was watching the circus acts or waiting for The Streets' secret set, Bestival 2018 felt incredibly friendly, welcoming and inclusive. Families, celebrities, teenagers and Rob Da Bank himself were found listening to the iconic line-up which featured artists (Thundercat, Chaka Khan) who had travelled from the other sides of the world for the festival.
MIA closed on Sunday and spoke of the UK's unsettling political landscape. "I love you Bestival. We are united, we are one," she said, which felt apt.
Bestival returns in 2019 | Words by Phoebe Burt