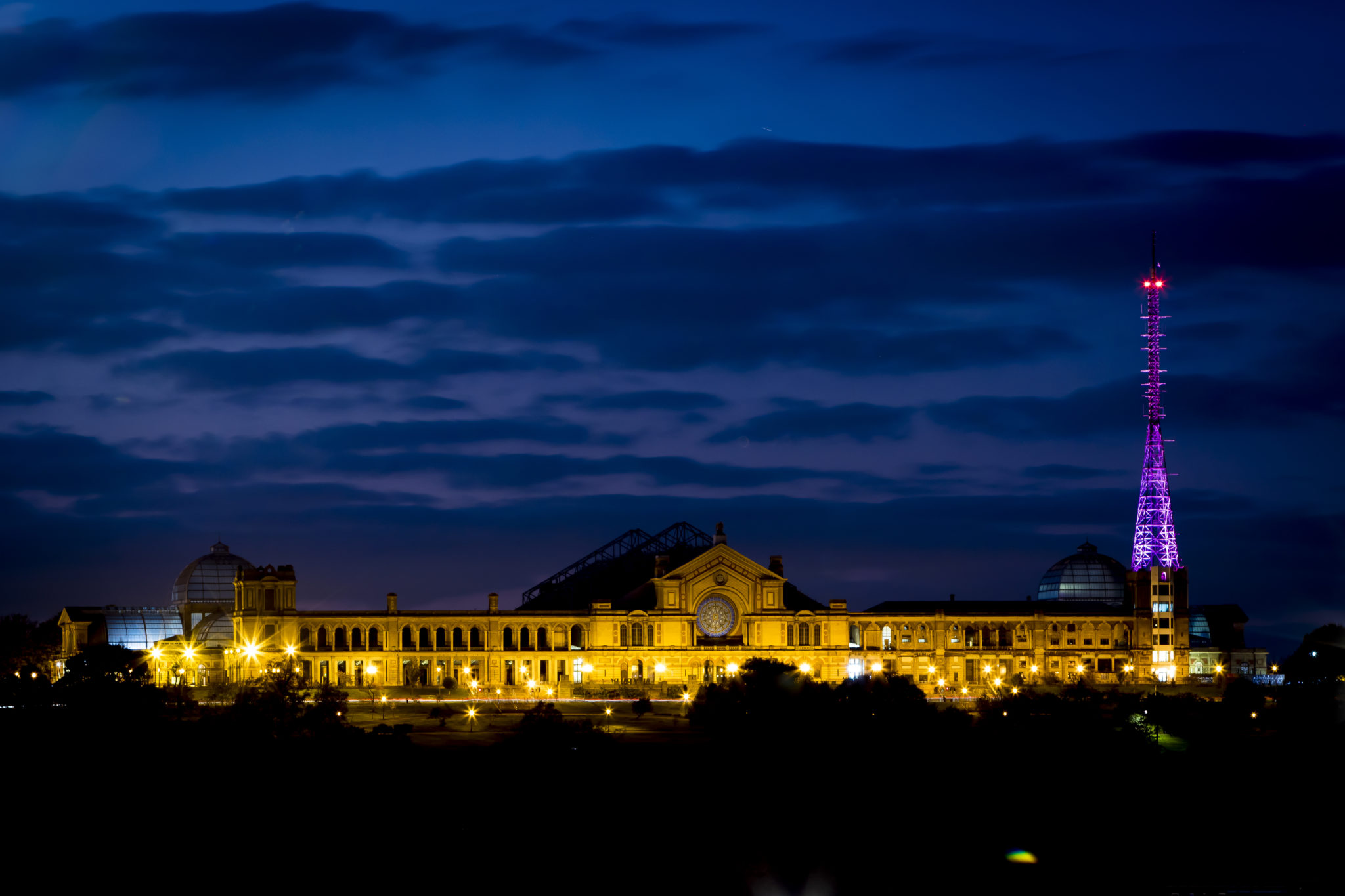 More and more festivals are appearing throughout the Summer, making it harder to stand out. However, with the iconic venue of Alexander Palace, Kaleidoscope has carved itself a niche with its high-brow entertainment and panoramic London views.
The day-long alternative arts festival offered music, with The Flaming Lips headlining, comedy and an immersive theatre production held in the rarely-opened basement of the Victorian palace.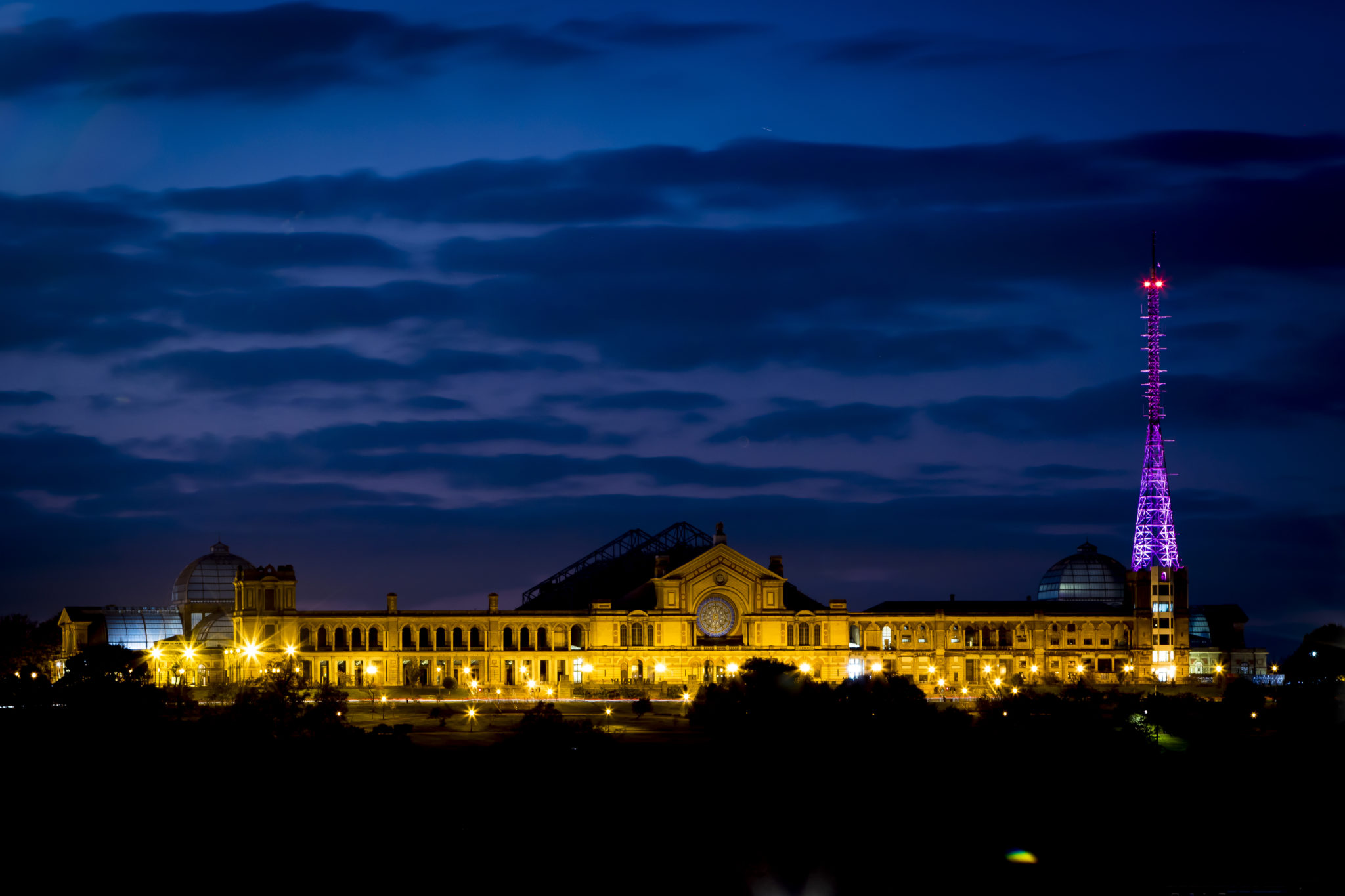 An hour-long queue showcased the popularity of Kaleidoscope's theatre offering in the palace's basement. RIFT Theatre hosted "A Night At the Circus", which took inspiration from Alexandra Palace's history as the birthplace of television.
Audience members became the cast and crew of a director's production entitled "Pyramus and Thisbe". Those chosen to be the cast were put into makeup before having to act as extras, whereas the crew was asked to help operate the giant (cardboard) cameras and arrange the set.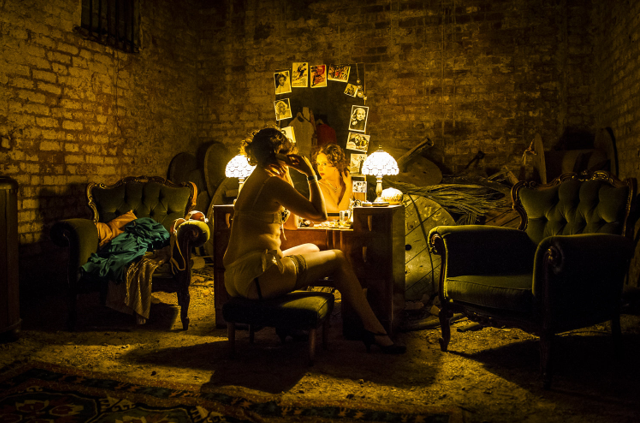 Some members of the audience (well, it had to be us…) were chosen to star in scenes with a glamorous actress and the star of the show. We discussed her life as a successful performer, whilst enjoying a free glass of sherry from her dressing table.
It was an enjoyable experience which ended with a drag performance and cocktail bar, but the show was a little confusing at times.
There was plenty to explore outside on which was one of the hottest days of the year.
The Words & Comedy stage was the perfect place to sit down with one of the festival's many food and drink options. Highlights included the musical comedy act Jonny & The Baptists, comedienne Katherine Ryan and the poetry of John Cooper Clarke.
The 10,000 festival-goers all gathered to see The Flaming Lips perform a lively set, which delivered stunning visuals that danced in front of the London backdrop.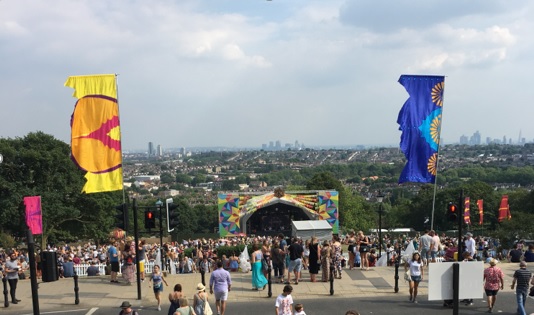 Giant inflatables, a light-show and a cover of David Bowie's Space Oddity in a giant hamster ball left the audience amazed.
Simon Fell, founder of the Kaleidoscope, said: "It's been amazing to see so many people of all ages enjoying such a diverse mix of music, theatre, comedy and performing arts this weekend. And what better place to do so than in one of the most beautiful locations in London. Something magical took place on Saturday and we can't wait to welcome people back next year."
Kaleidoscope festival will return in 2019 | Words by James Page