Oscar Wilde's The Importance of Being Earnest has opened at a London theatre the playwright knew and frequented, metres from where he once lived. It isn't luck nor good fortune that has kept this play in live performances over a century after it was written, and Michael Fentiman's brash but heartfelt return to Wilde's key play exposes the playwright's disarming warmth and wit.
Fentiman's production plays up the camp but still manages to shoehorn in the dark satire in droves, and we feel Wilde would have approved.
Come to the curtain down when our protagonist declares the throbbingly ironic line "I've learned the importance of being earnest!", after screwing everyone around all play, you're reminded that little has been written this well since.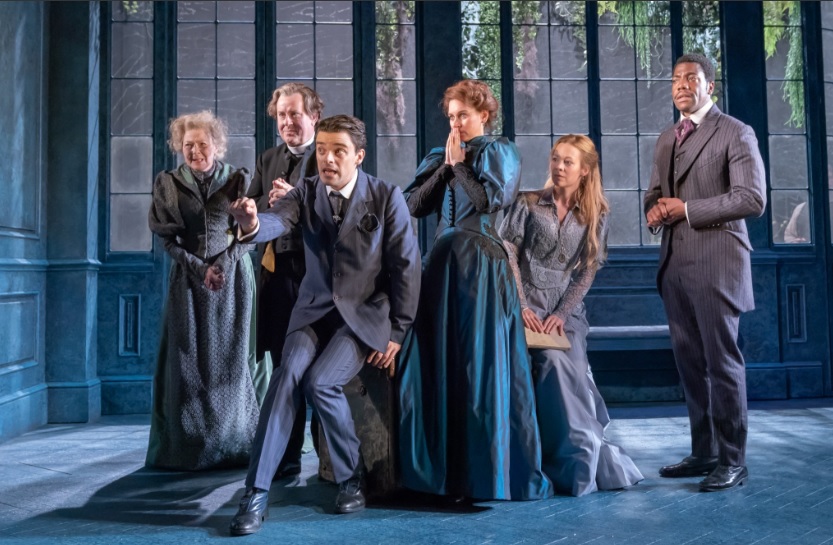 Sophie Thompson is commanding and epitomizes the high camp of Fentiman's production as exhausting snob Lady Bracknell, who forbids her daughter Gwendolen Fairfax (Pippa Nixon) marry Ernest when she finds out he was left in a handbag in Victoria Station as a child instead of being brought up by a middle-upper class family.
Thompson channels Jennifer Saunders' Absolutely Fabulous performance in Lady Windemere's Fan earlier in the season by being effortlessly cutting, hilarious and a genuine terror. Fans of Wilde's will acknowledge the darkness in the truth underlying Lady Bracknell – soon after this play about two men pretending to be something they are not premiered in London, a high society figure cut of Bracknell's cloth was to report Wilde's homosexuality and chart the beginning of his downfall. Thompson's brash performance of the cloying Lady Bracknell conveys the darkest tones of this play.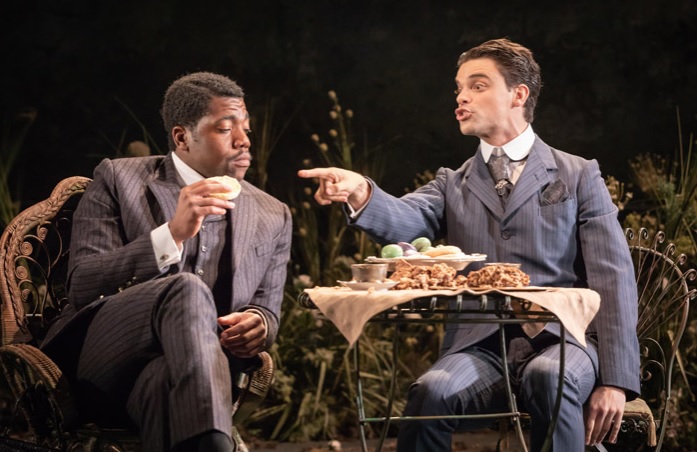 Madeleine Girling's set design provides a verdant setting for Wilde's lashing words, pleasantly simple, as characters saunter in and out of scenes with their eyes on one another as deceptions turn into revelations.
Ultimately, there is a little too much tomfoolery, which distances this production from the serious intentions Wilde had for this play.
This production doesn't have a big enough heart to sell you the playwright as one of Britain's very best, as beyond the one-liners and vivid acting there isn't enough of a sense of the play's themes of love, belonging and identity – but still, you'll be laughing your way down the street afterward: the street Wilde once frequented, where no doubt the snobs and prudes of the day gave him inspiration.
Vaudeville Theatre until October 20 | Get tickets