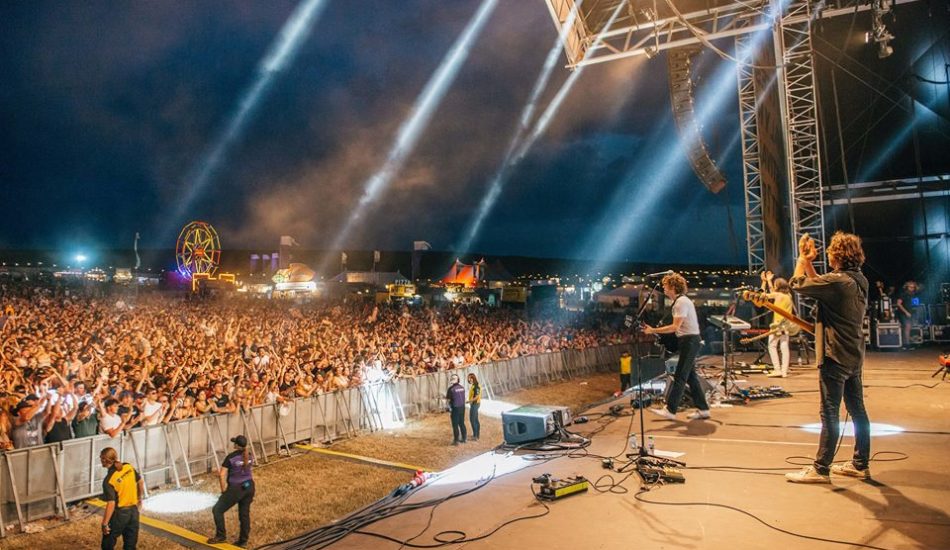 Y Not 2018 2018 was a microcosm of the entirety of current British culture: on Friday night, I got sunburnt and sang Football's Coming Home at the top of my lungs in a silent disco, with around 350 other people. Even though the World Cup is over and it certainly didn't come 'home.' By Sunday morning, my tent had collapsed under the wind and I was lying face down in a puddle of mud with a bag of sodden clothes fastened to my back. The sublime to the ridiculous; Brexit Britain.
So, we arrived in the beautiful Peak District on Thursday lunch time in the sweltering embrace of a summer heatwave – the hottest few days in Britain for more than a handful of years. After last year's washout, the organisers could have been forgiven for clapping themselves on the back and thanking some higher power for delivering them clear blue skies, baking heat, and an occasional, refreshing light breeze. The ground was peg-bendingly hard, the temperature was T-shirt flingingly hot and the calls for 'the time of our lives' from Simon Mawbey a few weeks previous seemed more of a prediction than a fingers-crossed hope.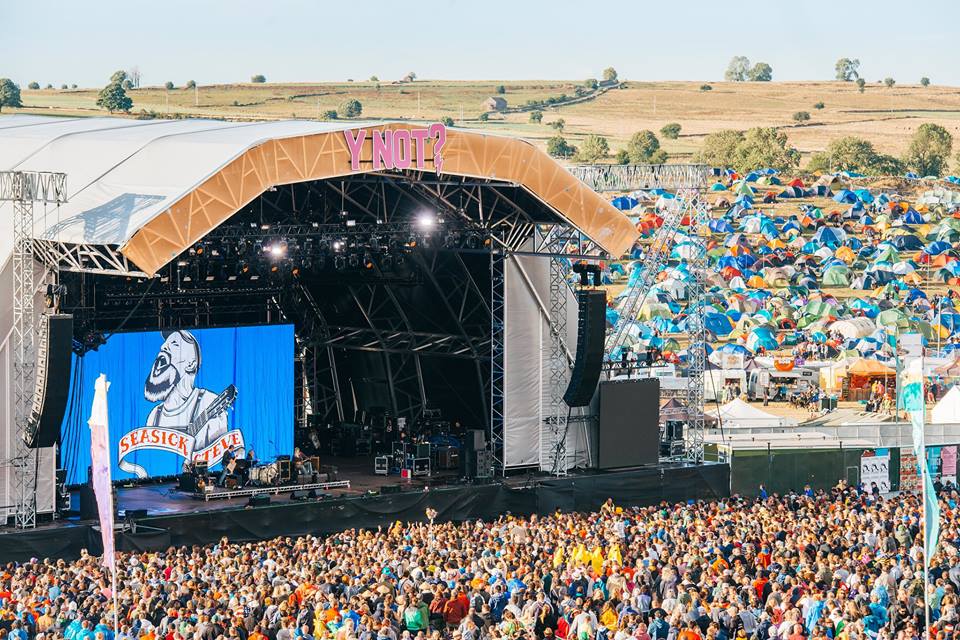 That isn't to say that lessons hadn't been learnt from last year, clearly, they had; a new site with more access points was an obvious decision to make, however the arena was well set out, and smaller details, such as staff covering heavy footfall areas with layers of bark showed that efforts were obviously being made behind the scenes. Although, it did feel that only having one main entrance and exit point for the entire main arena was a mis-step and was asking for trouble sooner or later.
One of the main things that attracted us to Y Not this year was the quality, and depth of the line-up. Be that on the mainstream heavy main stage, the rockier flavoured Giant Squid, or the genre-mixed bag of The Quarry.
On Thursday night, a very unfamiliar looking Razorlight proved that they still have the songs, old and new, and the performance skills to hold their own right at the top of festival bills in 2018. For us, one of the highlights of Friday were the largely unknown Anavae who played The Giant Squid and soon won the crowd over with a melodic rock sound which included a host of synchronised drumming and some eye-opening vocals from front-woman Becca Need-menear. We also caught the brilliant, 0121 reppin' Lady Leshurr, who had one of the largest and loudest crowds of the weekend over at The Quarry stage.
Finally, we decided to split our time between The Libertines headline set on the mainstage and Moose Blood in The Giant Squid. Somewhat surprisingly, The Libertines seemed slightly subdued in relation to their usually raucous live offerings – leading us to debate whether the largely youthful crowd were perhaps just not as interested as a slightly older music fan would have been. Meanwhile, Moose Blood delivered a career spanning set which saw countless mosh pits spring open around the tent and culminated with the heavy, emo-tinged pop of It's Too Much.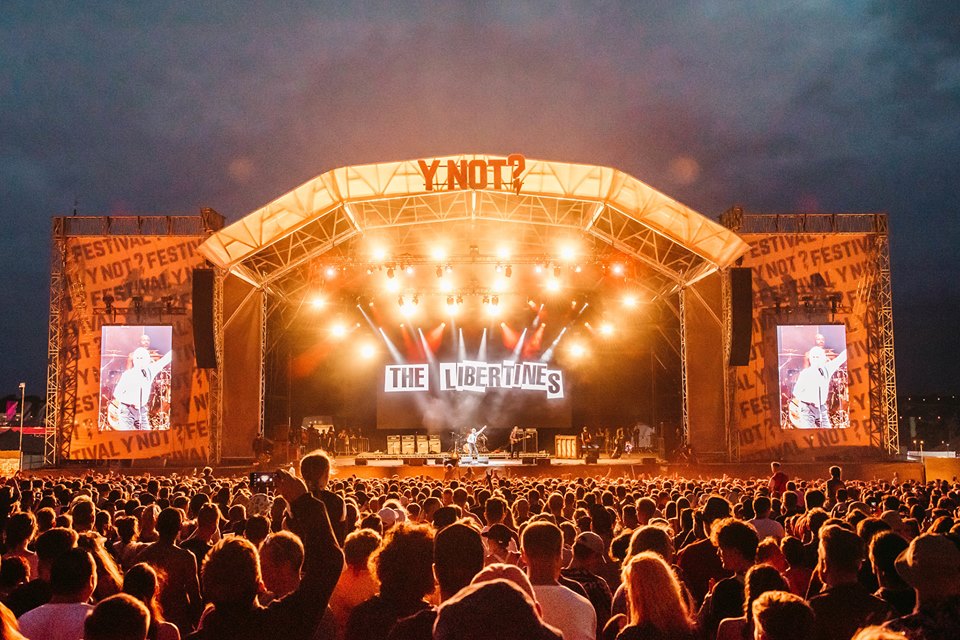 Pale Waves' glittery goth-pop shimmered through the first throws of the complete collapse of the summer heatwave on Saturday as they drew an impressively large crowd for a band who don't even have a debut album out until September. Following their ace set, we spent the remainder of Saturday afternoon down in The Quarry where we firstly saw country-popper Jade Bird, who charmed the crows with her well crafted songs and friendly stage presence.
Then we have our band of the weekend. Blaenavon. They have, quite rightly on the back of a highly acclaimed debut album, been labeled as ones to watch. Their ferocious live performance here has only intensified that tag in our opinion. It was our first time catching them live and they held the crowd in the hand in a way typical of a much more experienced group, and as a music fan, it was great to see a band who expanded on their sound for their live shows and all three of them clearly revelled in the frantic adoration which poured forth from the crowd. Just as we were thinking Blaenavon couldn't be followed, we got to witness an absolutely guaranteed festival headliner in the making; Tom Grennan will be right at the top of bills like this in two years, mark our words.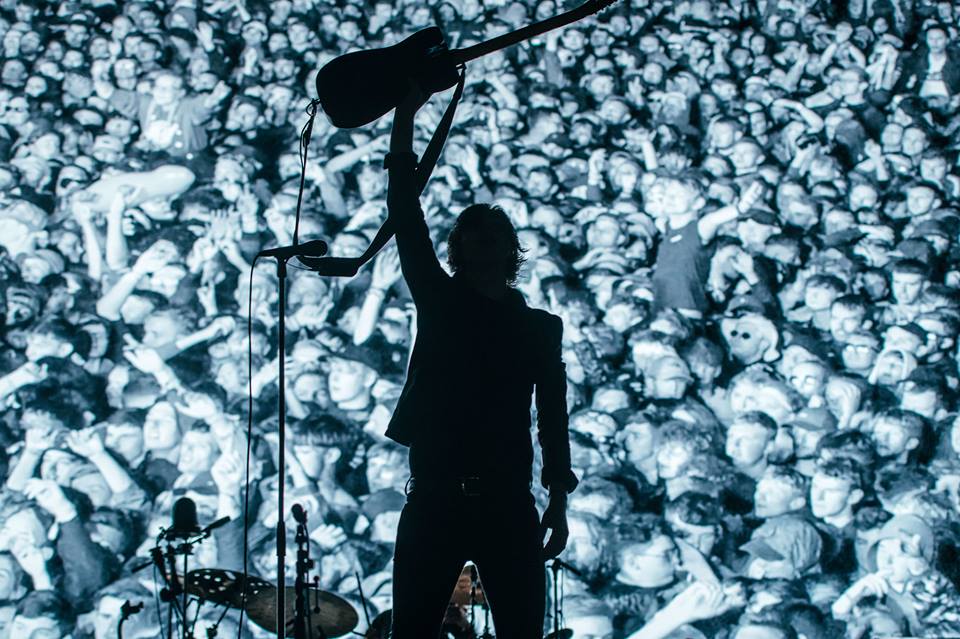 I have to be honest, I'm completely bored of Catfish and The Bottlemen. I last saw them two years ago where they headlined Boardmasters, and they headlined Y Not on Saturday night with a set which included only one new song. They were crisp and professional, but some of their early edge was missing.
Waking up on Sunday felt akin to stepping out of a time-machine and being back at last year's festival. All of the effort was clearly there from all concerned, but, once again, the weather would prove to be too much. Perhaps the Peak District isn't the best place, weather wise, to hold a festival of this scale? – but the cancellation of Camp Bestival on the same weekend would suggest that 'British' weather can hit you anywhere.
The final day was a mess of reduced sets, canceled performances and finally, while headlining the final night; Jamiroquai were forced off-stage mid-set and decided not to return, closing the weekend on a decidedly sour note.
So, what now? Y Not 2018 was absolutely a weekend of two distinct halves. Two days of great music, weather and positivity, followed by two days of, still undoubtedly great music, but a return to the mess of last year's nature hit event. That weather will undoubtedly claim the headlines again – and whether the organisers can do even more to counter that threat next year remains to be seen. But beyond the wind, the rain and the bad feeling, there was a lot to love in Pikehall this July.
Y Not festival returns in 2019 | Words by David Handley