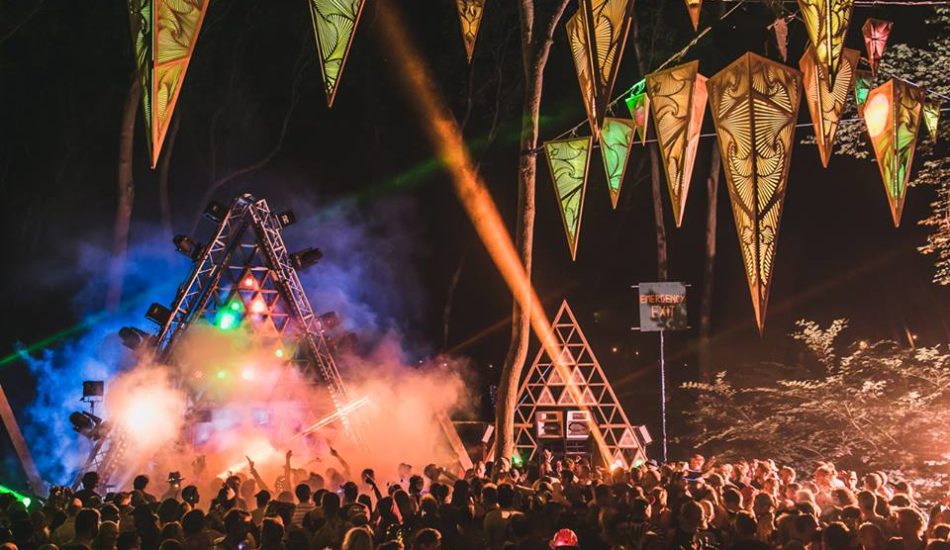 Noisily Festival returns to a Leicestershire field this July with a community ethos that reaches further than the press release. The festival is known for it's incredibly inclusive atmosphere, created by ravers and the festival's creative team alike, which means punters leave with lifelong friends. Punters also like to think ethically and act creatively when not raving – there's all manner of events on, ranging from mindfulness to live performance. Read below for our Culture and 'Trash' pics from the weekend.
Getting cultured at Noisily
Punters say a true community vibe is fostered here like nowhere else – leave with new friends

All sorts of activities and classes, including dancing classes, are included in the price of a ticket

Effort's made beyond the music, so expect interactive theatre shows to wander past by day
Eight years ago, Noisily festival began in the form of 450 people and some pretty solid outdoor speakers – eight years later, not so much has changed. While other festivals become fixated on commercial growth plans, Noisily has stayed true to its principles of community and inclusivity, while offering an interesting line-up of things to do.
The music line-up swerves major names and celebrates lesser-known, innovative artists that broadly define as 'electronic', but may self-identify as house, techno, psy-trance, drum and bass and much beyond.
But the festival say they provide a 'holistic' experience that benefits the mind, body and soul – so a range of wellness activities, art and performance are scheduled alongside the music to create a richer community atmosphere for the 4,000 odd who attend.
A talks and debates stage will address topics including tribalism, food waste and activism, while gong baths, yoga, meditation and dancing classes are also complementary with a festival ticket.
The festival offer annual grants to artists to create artwork to bring to the festival and put on display, some of which go on to tour the festival circuit more widely.
The woods the festival inhabits also offers a performance space for actors and theatre companies during the festival, some of whom interact with the audiences, while others perform acts with fire, hoops or other acrobatics.
Getting trashed at Noisily
Sound-proofed site and next-level sound system means the party barely ever stops

Spectacular light shows enhance the AV experience

Underground electronic music names from every corner of the scene will play
While Noisily prides itself on its community outlook, colourful street performers and proud activism, the festival's music line-up gets the majority of the 4,000 ticketholders through the door. The DJ line-up is an impressive cross-section of what's going on right now in terms of underground electronic music.
Creatively-designed stages, bathed in spectacular light shows, are strewn throughout the woodland site. Due to the remoteness of the festival in the expansive hills of Leicestershire, which incubate the sound and keep it away from locals so they can sleep, the stages run on until incredibly late. 6am late, that is, so you needn't worry about tedious activities like going to bed.
Extrawelt, Opiuo, Captain Hook, Alex Stein, LTJ Bukem & Dynamite MC, Waio and S.P.Y head the line-up at the Coney Woods site in Leicestershire.
In terms of the programming, Noisily creator Charles Audley told Where's My Tent: "Deep House was exploding in the early stages of Noisily, so there was lots of ill fitting short shorts, dark glasses in the shade, those little cycling caps and plenty of fist pumping to female vocals and basslines that sound as though you're inside a basketball filled with water.  
"Although after a couple of years that became less a-la-mode, and by that point Noisily has grown and diversified to a point where we had so many genres under one roof, that we get to see the longevity and loyalty of so many different crowds. It's great."