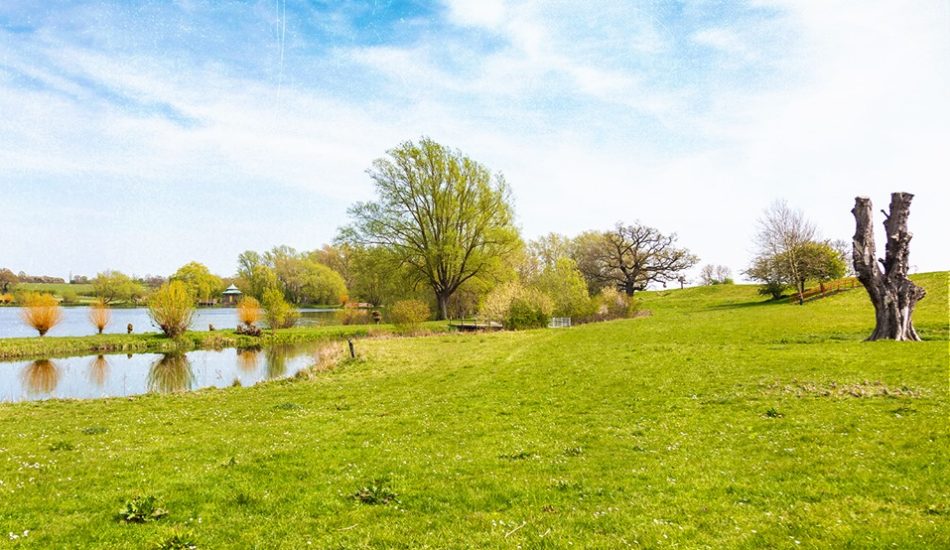 BBC Radio 6 Music DJ and London nightlife expert Gilles Peterson is to stage the inaugural We Out Here festival this August 15 – 19th on the former Secret Garden Party site. The festival will celebrate "UK club culture, and the community that surrounds it". Read below for our Culture and 'Trash' pics from the weekend.
Getting the best of the culture at We Out Here
Programming made easy with acts broken down into 'live' and 'DJ' sections

BBC Radio 6 Music DJ Gilles Peterson brings best of the London scene to former Secret Garden Party site

Musical diversity spans soul, hip hop, house and beyond
The UK festival circuit gives as quickly as it takes away, and while we're excited about newcomer We Out Here, we've recently had to say sad goodbye to some of the biggest names on the circuit, including Bestival and Secret Garden Party.
Secret Garden Party did promise that a phoenix would rise from its ashes though, and as if by magic, We Out Here has appropriated Secret's former site. It's run by different people, namely music god and BBC Radio 6 Music DJ Gilles Peterson, who says he wants to bring the best elements of British club culture "I have been lucky enough to be a part of over the years" to a field.
We Out Here "joins the musical dots" between soul, hip hop, house, afro, electronica, jazz and beyond" and is being touted as the mature music fan's knees-up, attracting music lovers of all ages and inclinations who are united by the fact they take sonic seriously.
Rather than a list of names, the festival have helpfully organised their musical guests into the categories of 'performing live' and 'DJ sets' to go along with Gilles' idea that the music is celebrating the diversity of British club culture – so that means live producers, live musicians and DJs/music selectors in equal measure.
We'd recommend trusting his judgement, as one of the leading authorities in British music, rather than spotting famous names, but rather than anything else, go to this festival to re-acquaint – or acquaint – yourself with the former SGP site, which is an absolutely stellar place to get lost for a weekend.
Getting royally trashed at We Out Here
Line-up runs into the wee hours

Natural wines served at sophisticated restaurants and bars until very late

Get lost in the picture-postcard festival site, with its numerous secret cubbyholes
You needn't take much notice of the music scheduling at We Out Here if you don't want to, because the festival's grounds are an amazing place to get lost in for a midnight adventure.
There are two lakes, and rolling hilltops framing them and due to the festival's remoteness, music carries on until the sun comes up again – so you can relax in the picture-postcard gardens by day, and save the energetic dancing for the after-hours.
We'll be at DJ sets from Objekt and Gilles himself, as well as Awesome Tapes From Africa and Patrick Forge. All the while, by day the line-up spans jazz, afrobeat and more percussive and instrumental sounds the likes of Zara McFarlane, Matthew Herbert's Big Band and Mala & The Outlook Orchestra.
Natural food and wine will be served in a number of on-site restaurants and bars, with accompanying tunes "picking up as the sun does down". Fans of the London restaurant and pop-up dining circuit will know Zoe's Ghana Kitchen, which'll also be on site making sure the food is as earnest as the music.
From food, to music and culture (Rough Trade, Worldwide FM and the Doc N' Roll Film Festival are also on site), We Out Here is establishing itself as the festival with high-quality scheduling and a clear idea of its identity as festivals push forward into a new era.