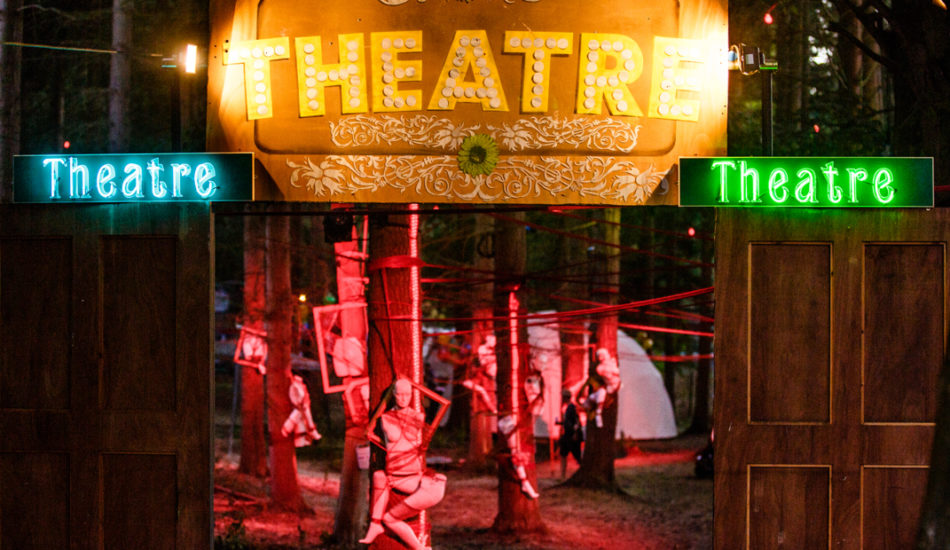 Words by Kahina Bouhassane
When booking the theatre acts for Latitude festival, new arts programmer Kirsty Victoria Taylor – who has taken over from the legendary Latitude arts programmer Tania Harrison, a favourite of ours to interview – admits she has an unconventional approach.
Rather than peg acts around a certain theme, as her predecessor Tania Harrison did so well, she asks herself: what do I talk endlessly about, after three glasses of wine? It is in these moments that Kirsty argues that we reveal the topics we care about the most. In her first year as arts curator, Kirsty has programmed a more fluid line-up that reflects her concept, without the pressure of sticking to one particular topic or centralised theme.
Taylor argues that, more than anything else, not having a theme to the theatre scheduling has helped her make clear choices about the acts to book.
Speaking to Culture Or Trash as she finalised her bookings for Latitude's 2019 edition, she said: "Sometimes I feel like going with one theme can, I suppose, limit a bit. As the programme was coming together there wasn't one topic that particularly drew the shows that were most exciting together. There are strands of programming within some of the spaces, but as for an overall festival theme, we haven't gone that way this year."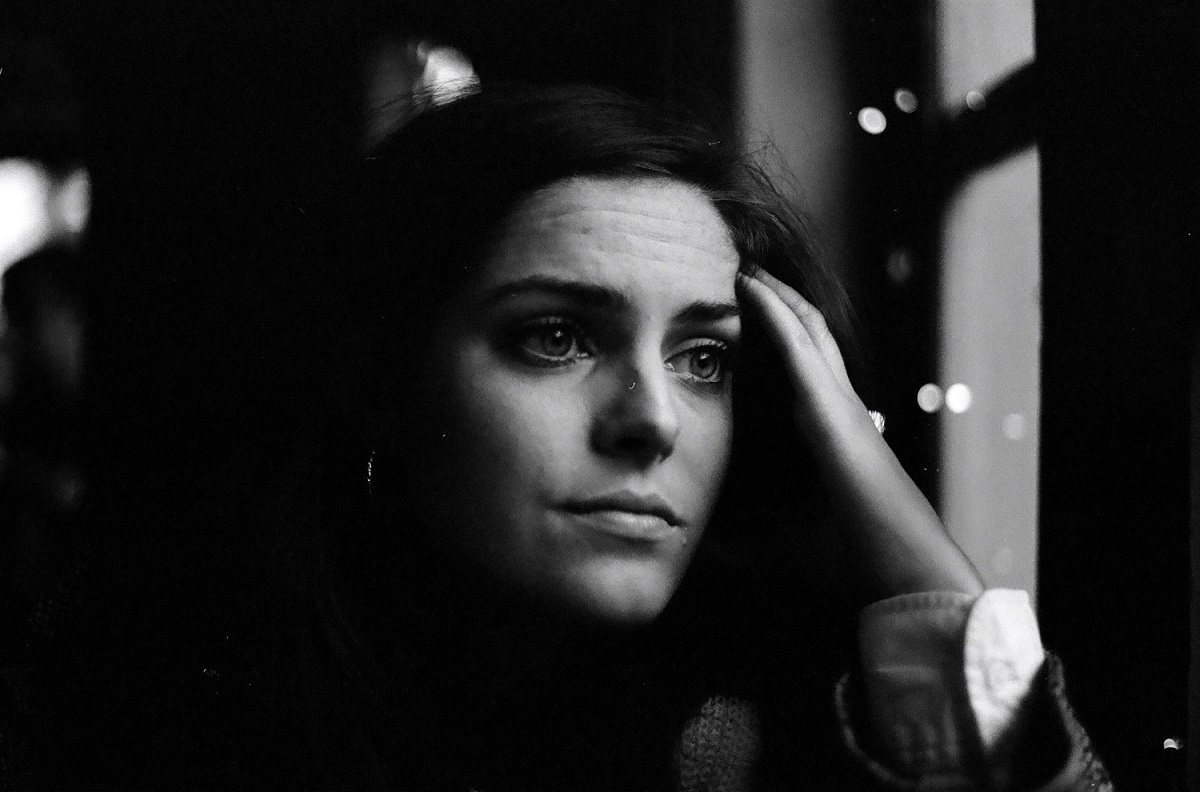 Taylor might have only just taken the reigns, but she's not new to Latitude, having already worked on the previous four editions of the festival with her predecessor Tania, otherwise known as the lady former Guardian theatre critic Lyn Gardner said had "the best job in the world."
Stepping into Tania's shoes, Kirsty Victoria Taylor shared with Culture or Trash that she feels there are "no boundaries really" when it comes to booking theatre acts for Latitude, and perhaps that's how they continue to be so bold in their political bookings. In particular, Taylor has highlighted Falling Sparrow's Boris Rex, as a must-see show, a satirical look at the life of Boris Johnson which Taylor admits she had no idea would become so relevant by the time of the festival.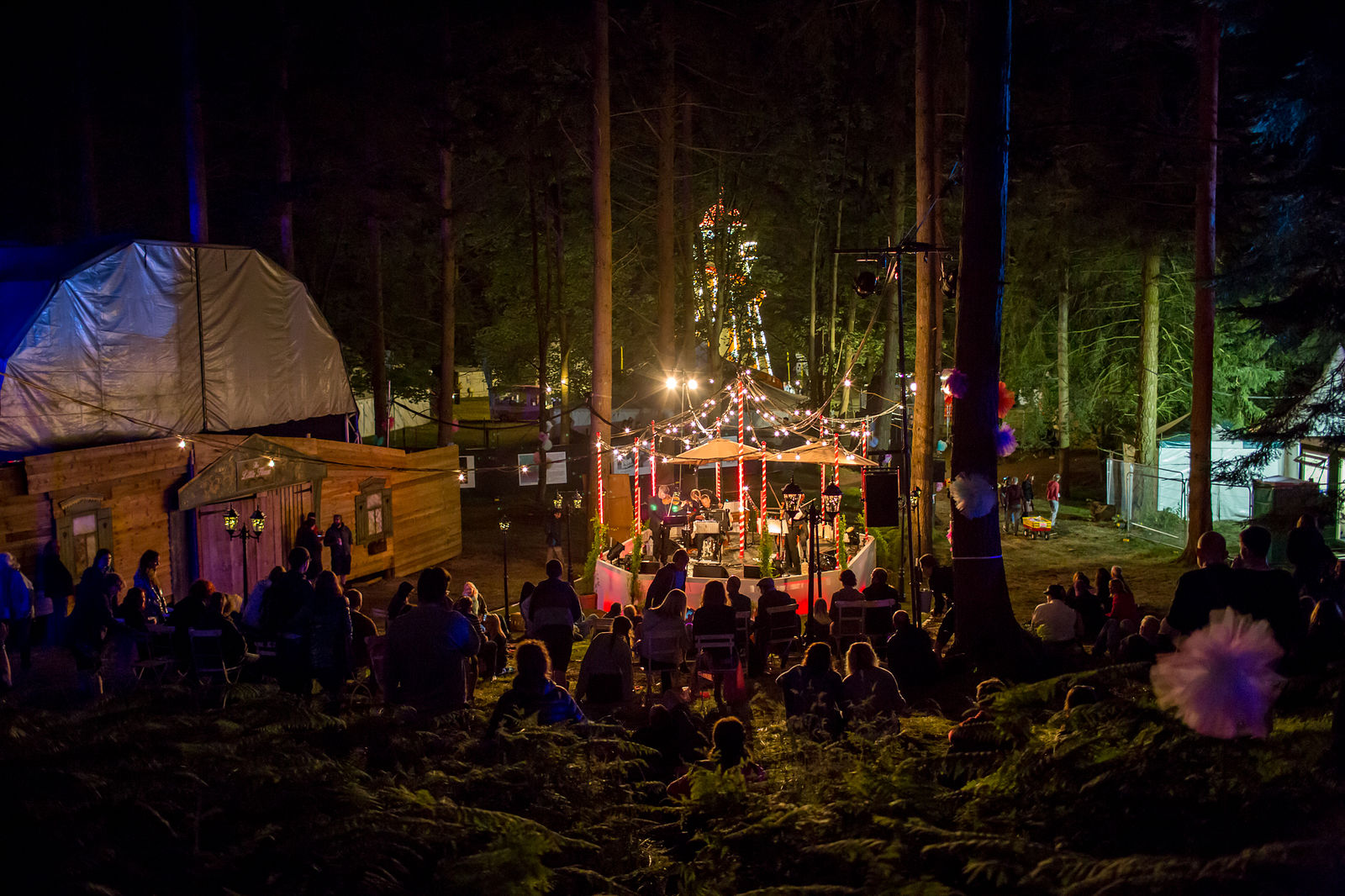 Other shows that represent timely social issues are featured in this year's line-up, in particular Little Wimmin, by feminist group, Figs in Wigs, and Sh!t Theatre, whose show touches on Brexit and a post Brexit world. Daughter by Adam Lazarus also confronts toxic masculinity.
New this year to Latitude, courtesy of Kirsty Victoria Taylor's passion for audio content, is The Listening Post, a space that is leaning into the recent rise of podcasts by having a variety of audio shows that will be recorded live at Latitude. These will become available to listen to in the months following the festival as well, so festival goers can even recapture the magic of the Listening Post after it's all over. Kirsty explains that "it should represent a little bit of every genre at the festival" and will have a broad spectrum of shows including fictionalised dramas as well as more traditional style podcasts.
Perhaps the most exciting thing to come out of the Listening Post this year will be the first ever episode of a new podcast series by musician Frank Turner. The podcast will tie in very closely to his new album's release and will be his first live recording which will take place at Latitude.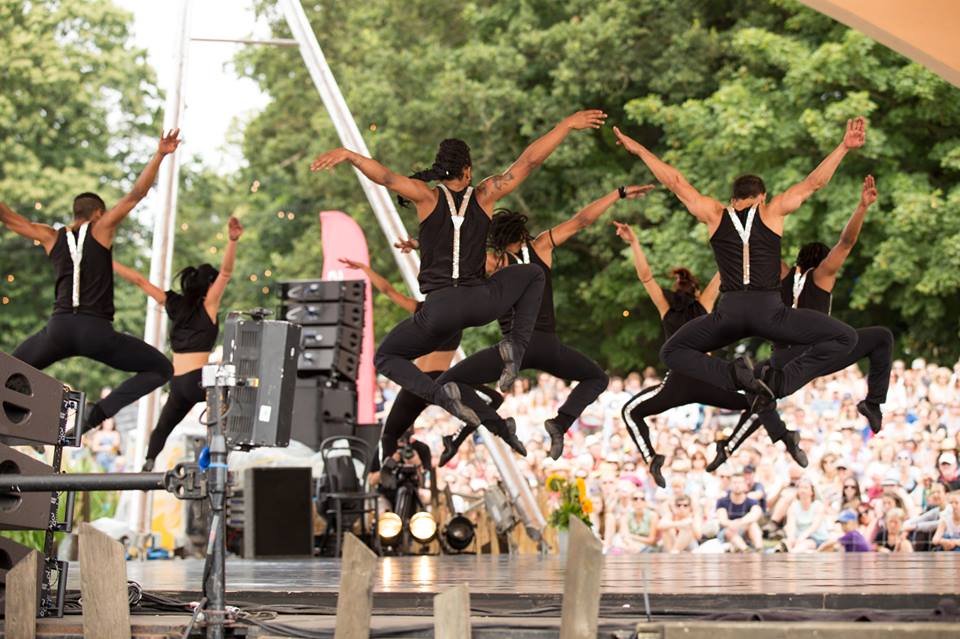 Another new podcast and Latitude exclusive that will be launching comes from Kiri Pritchard-McLean and Jayde Adams, who are bringing the Latitude favourite, Amusical, from the stage onto an audio format. An episode will be recorded live at Latitude, coinciding with the drop of the first few episodes of the podcast.
Other key shows at The Listening Post will be Wooden Overcoats, an award-winning podcast sitcom about two rival funeral directors on a fictional channel island, and, headlining, Cariad Lloyd will be bringing the show, Griefcast, to the space – a booking that Taylor was so excited about, it brought her to tears.
Latitude also aims to diversify where people can see quality theatre. Smash hits like the National Theatre Live's War Horse screening may lure in punters from the music stages, and there is even a poetry exchange. But the real beauty of the arts at Latitude, according to Kirsty Taylor, is being able to watch great acts "without all the life admin getting in the way".
Go behind the scenes with @WarHorseOnStage's Resident Puppetry Director, Gareth Aled to find out how Joey becomes a living breathing horse on stage 🐴💙 Don't miss our live screening of War Horse on Thursday in the Theatre Arena 💫 https://t.co/KjYjWmVzM8 pic.twitter.com/65jwJM30tZ

— Latitude Festival (@LatitudeFest) July 2, 2019
Indeed, when asked about the top, must-see shows, Taylor mentioned, amongst many others the talks of authors: Reni Eddo-Lodge (Why I'm No Longer Talking to White People About Race), Kerry Hudson (Lowborn: Growing Up, Getting Away, and Returning to Britain's Poorest Town), Max Porter (Grief is the Thing with Feathers) and It's Not About the Burqa with Mariam Khan. There is also a variety of dance shows, including the return of Sadler's Wells.
Latitude also noticeably has a more equal (in terms of gender) line up than is often represented in comedy.
When asked about it, Taylor said: "It's a madness to me that people are still ending up with all male bills. Women have previously been under-served by comedy but it's great to see that changing".
Kirsty Victoria Taylor continues the emphasis that Latitude places on booking emerging artists for their theatre stages, as well as those who are more established, describing it as an "active thing to stay connected to emergent work". Acts are often stumbled across in one way or another, often via fringe events or talking to creators and publicists, but they have also been found in less conventional places.
Speaking to Culture or Trash, Taylor revealed that the craziest place she has ever discovered an act was in the toilet, where she overheard some excited theatre goers and couldn't resist making an introduction. Now how's that for commitment to the cause?
Latitude festival returns to Henham Park in Suffolk July 18 – 21st | Buy tickets