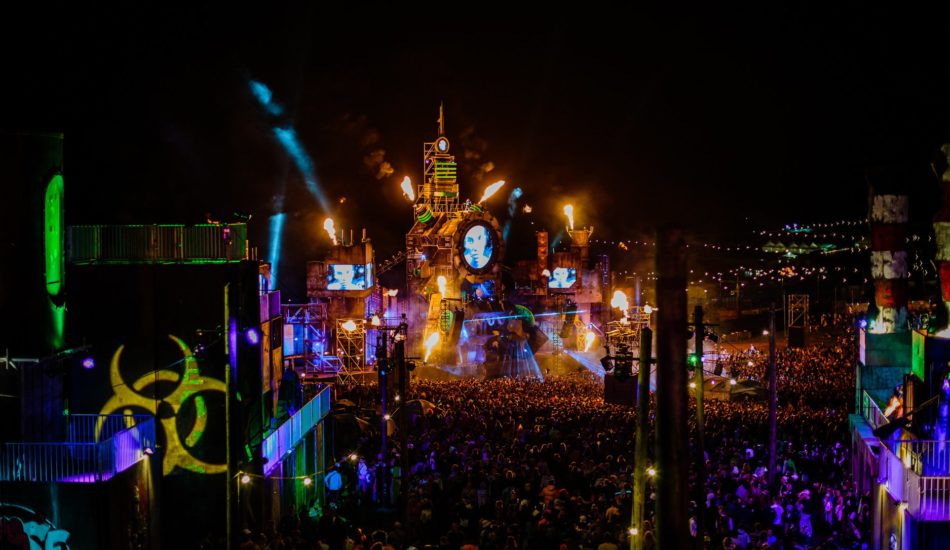 As critics at the Edinburgh Fringe Festival have noted, 2019's arts agenda has moved on from satirising Trump into a period where art about climate change is making eco-warriors of us all. Making passionate use of the zeitgeist of the moment, Boomtown did a miraculous job of engaging festivalgoers in environmental change in a way that didn't feel tedious for 2019. Festivals have always been breeding grounds for social justice – but Boomtown exemplified their interest in uniting ravers with both raving and topical environmental concerns with this year's tagline, which read: 'A Radical City.'
At the festivals opening and closing ceremonies, (rituals the festival takes more seriously than any other, and they pull them off very very well) we're faced with thumping drum 'n' bass music and live MCs as images of Greenpace protests and Extinction Rebellion play on the lofty screens on stages that seriously must be ten storeys high. This Radical City has lots to achieve over one weekend and it's a mesmerisingly powerful image watching tribes of dance music fans watch commitedly at videos of animals facing imminent extinction and waters rising. Aren't we at a festival about drum 'n' bass and bassline music, with a new tendency for house and techno?
As Culture Or Trash have said before, in our 2018 Boomtown review, the creative boldness of Boomtown is unparalleled – there really is nowhere else creating a make believe city for adults (and kids too, but mainly for adults). And there couldn't be a better stage for political protest than tens of multi-storey pretend city buildings in a field, that've been styled like police stations and job centres to satirise the most serious elements of society.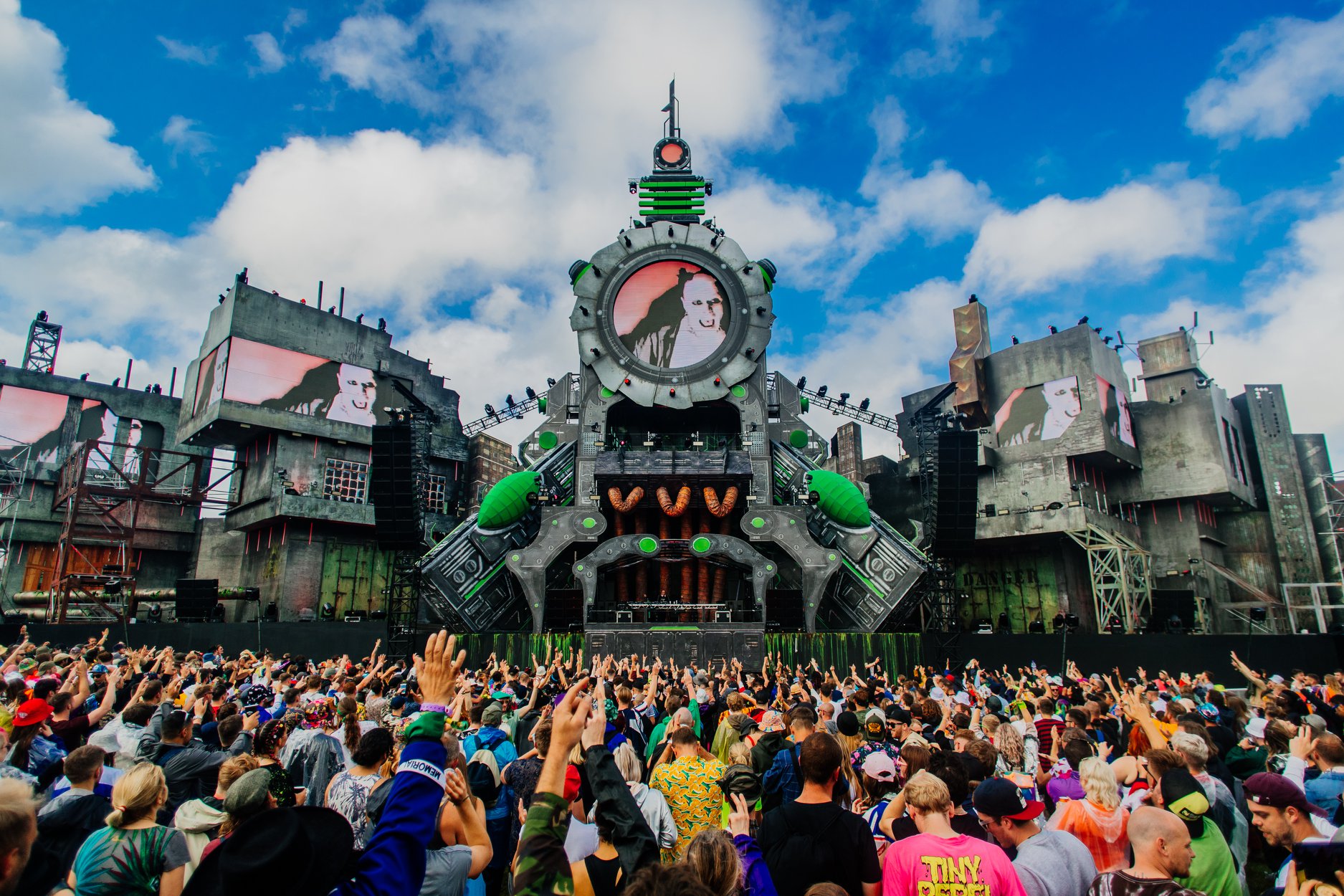 One of the ways Boomtown has organised to do good in 2019, we're told at that emotional opening ceremony, is by planting a forest, the Boom Forest, which now has its initial 66,000 trees purchased thanks to donations from ticket costs. More donations throughout the weekend were expected to raise the number of trees by a few more thousand. 
But underneath the worthiness there's still the noisiest festival in the UK, with attention to detail that's cut from Glastonbury's cloth, with a dose of Creamfields and/or Parklife's committment to the non-stop sesh. Don't expect to sit and rest and take in the South Downs views for a moment – aside from the immersive theatre, Boomtown is actually relatively stripped back: a musically-led experience without the massage parlours, restaurants, and places to relax that form many other modern festivals.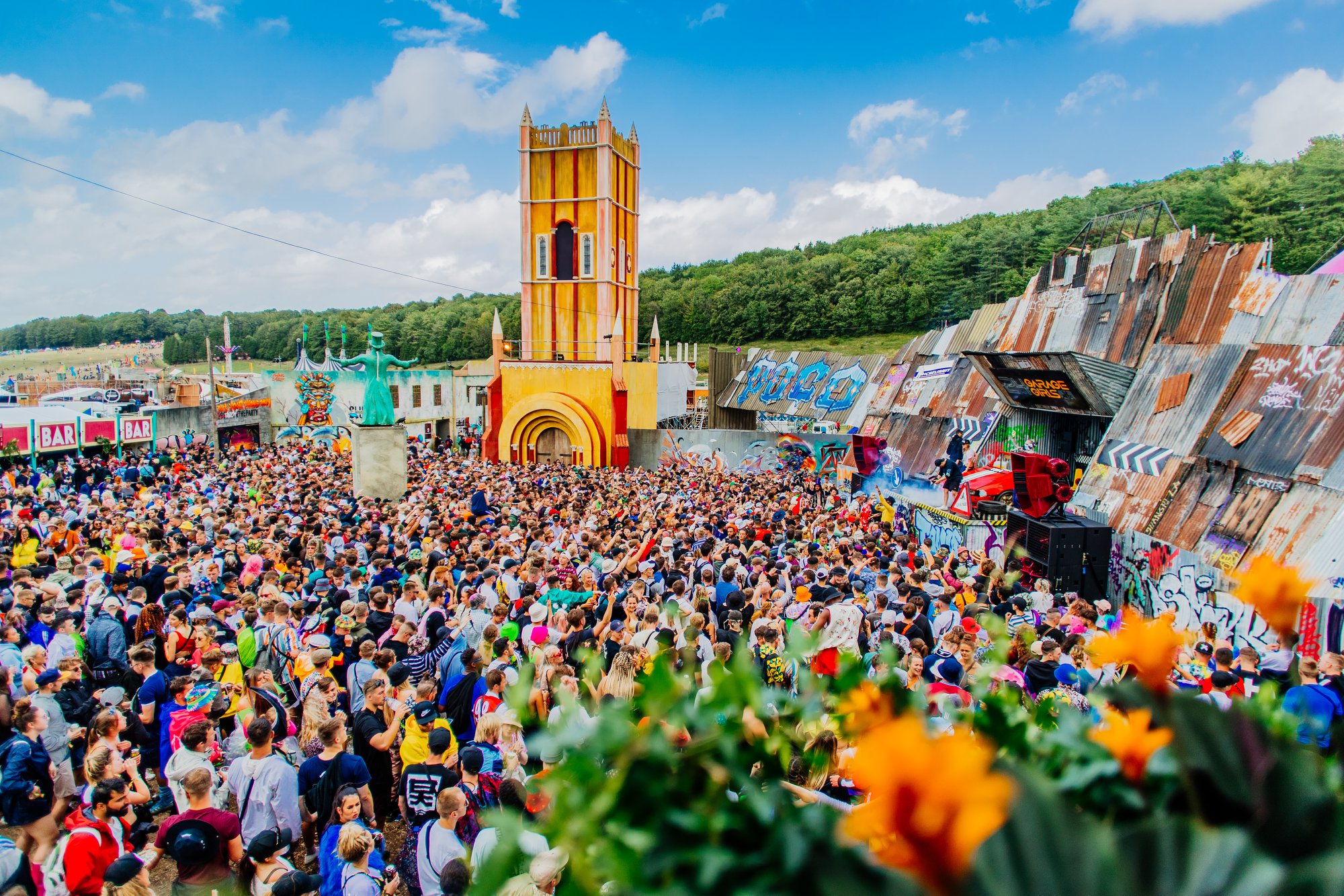 Boomtown conjure their vibe by swapping the cost of expensive headline acts and building districts of a city to explore instead (upper class areas with casinos, mansion and skyscrapers, and downtown areas with gangs, and fantastical areas with pirates). As much as the music, guests are encouraged to wander around and become immersed within numerous experiences. All of the districts have actors which interact with guests throughout the day and night, energising crowds and taking the emphasis away from the music and onto a wider festival experience. 
There's no-one doing anything like this. Walk around for three days and you'll not pop into every hidden room, every secret bar, nor compete every challenge, each of which ties into one large interwoven tapestry of stories to make up one Boomtown 2019 storyline which the most committed festivalgoers can follow. The rest of us accept the actors as fun additions to a diverse festival of music where the bands are chosen seemingly because they have cult followings rather than their current popularity (Gogol Bordello, The Streets, Lauryn Hill). 
Yet, the immersive elements at the heart of the festival felt more inconsistently spread throughout the scheduling this year compared to 2018. Especially during Friday daytime, districts appeared empty of vibe at the hours you'd hope things'd be kicking off – and the same was true of the luxury camping area Boomtown Springs, which is still the best place to camp but lacked a few of the personal touches of last year.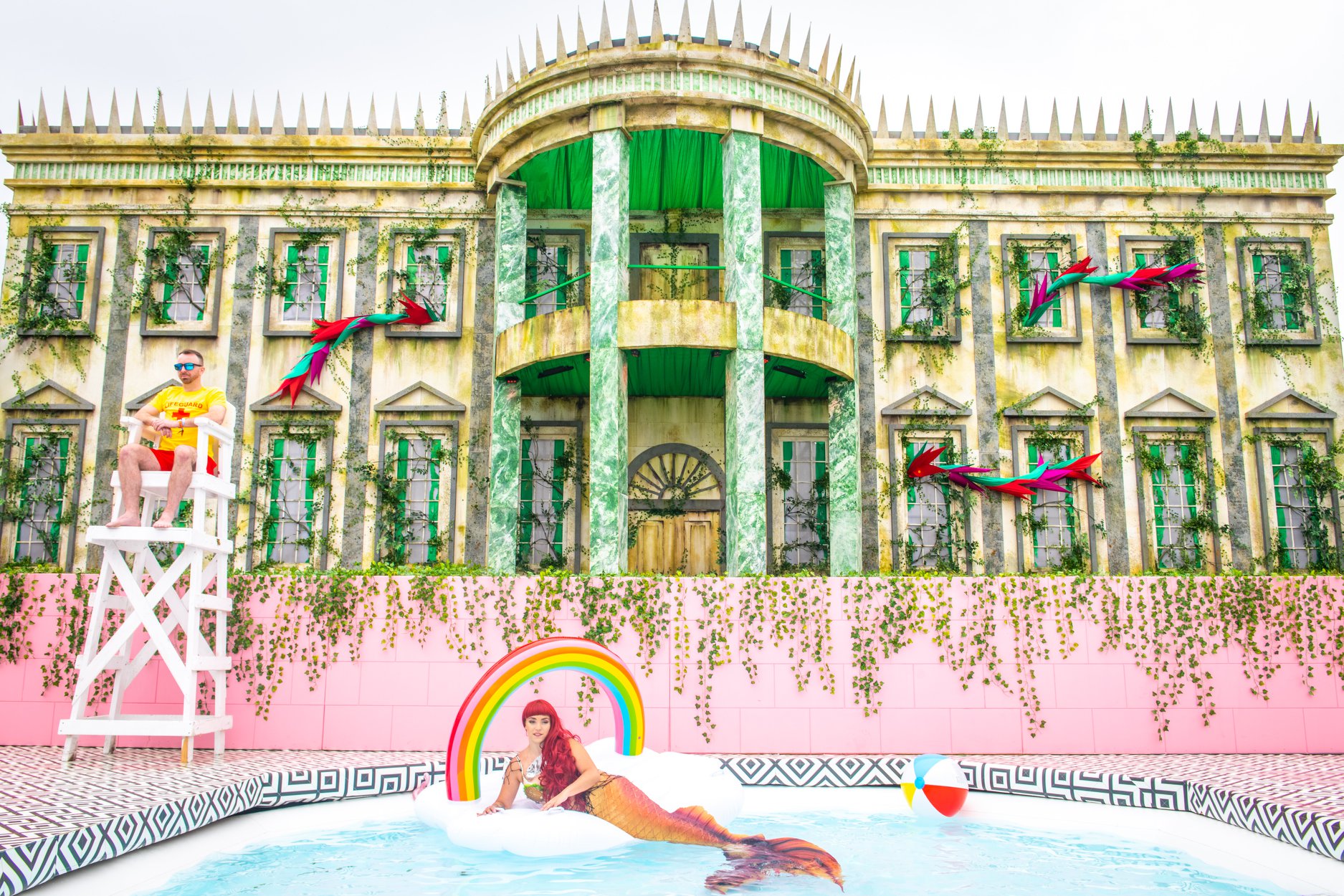 Having actors jumping out infront of unwitting punters is an exhausting thing to uphold, Culture Or Trash get that, but if that is the festival's USP, which it seems like it is, then consistency could be improved to give all punters a relatively similar experience, no matter the time of day they happen to be on site.
Yet, the festival's hardened line on climate change gave the creatives a new challenge to present to punters, thrillingly achieved in a way that didn't feel boring or whacked over people's heads. Boomtown can make any story fit to a dance music soundtrack, and therein lies their unique ability to unite tribes of people to dance, whether for a good cause of a bloody good time or both.