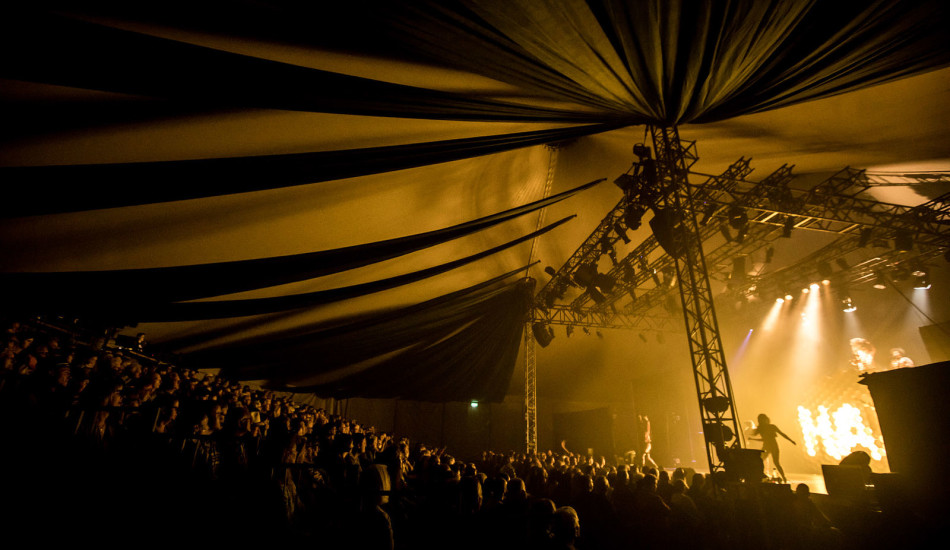 Words by Kahina Bouhassane
Empowered, educated and excited to make a change: not how I'd expected to feel after a festival. Tired, hoarse and hungover seemed a more appropriate list of adjectives – and yet this is the mood that radiates from the arts line-up at Latitude 2019.
Let's get one thing out of the way before we begin: there's no doubt that Latitude festival's reach is somewhat limited to a majority white-middle-class crowd. But what Latitude lacks in racial diversity in punters, it makes up for in acts, which represent a more realistic cross-section of the variety in society.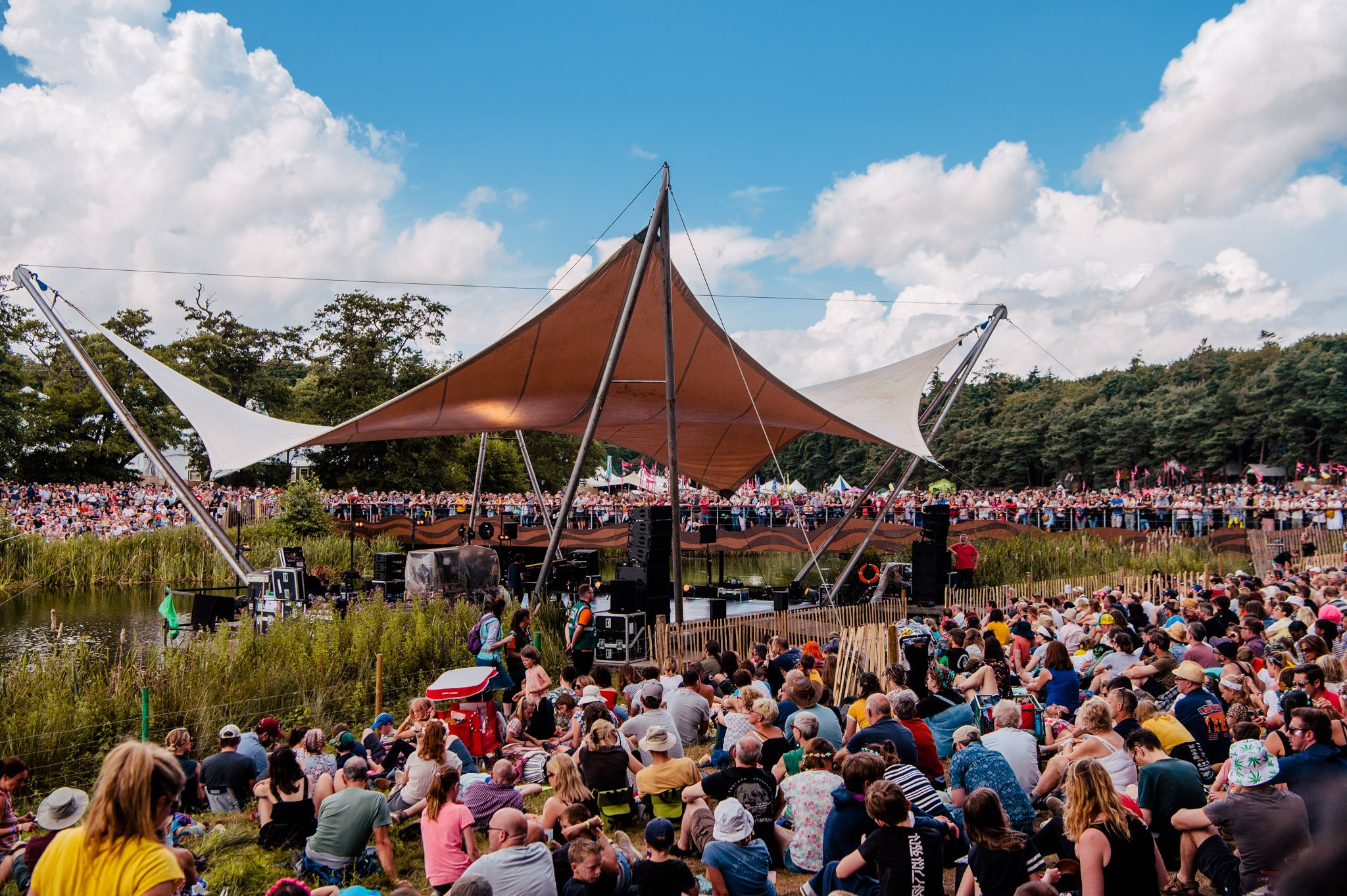 Tens of theatre performances are held at Latitude each year, under verdant treetop canopies, in the middle of dense woods and around a pretty lake. Theatre companies perform here to prepare for the Edinburgh Fringe, or to polish material that's on the way to the London fringe theatre circuit. Latitude is the UK's most committed festival to the wider arts that aren't music, which has always inspired Culture Or Trash to address the role of theatre in more unusual settings such as this.
Theatre is often performed casually outdoors, so naturally gig theatre is a popular medium, but that's not to say formal shows are a no go – a proper blackout theatre space offers more of a traditional setting for shows for those audiences that are more commmitted.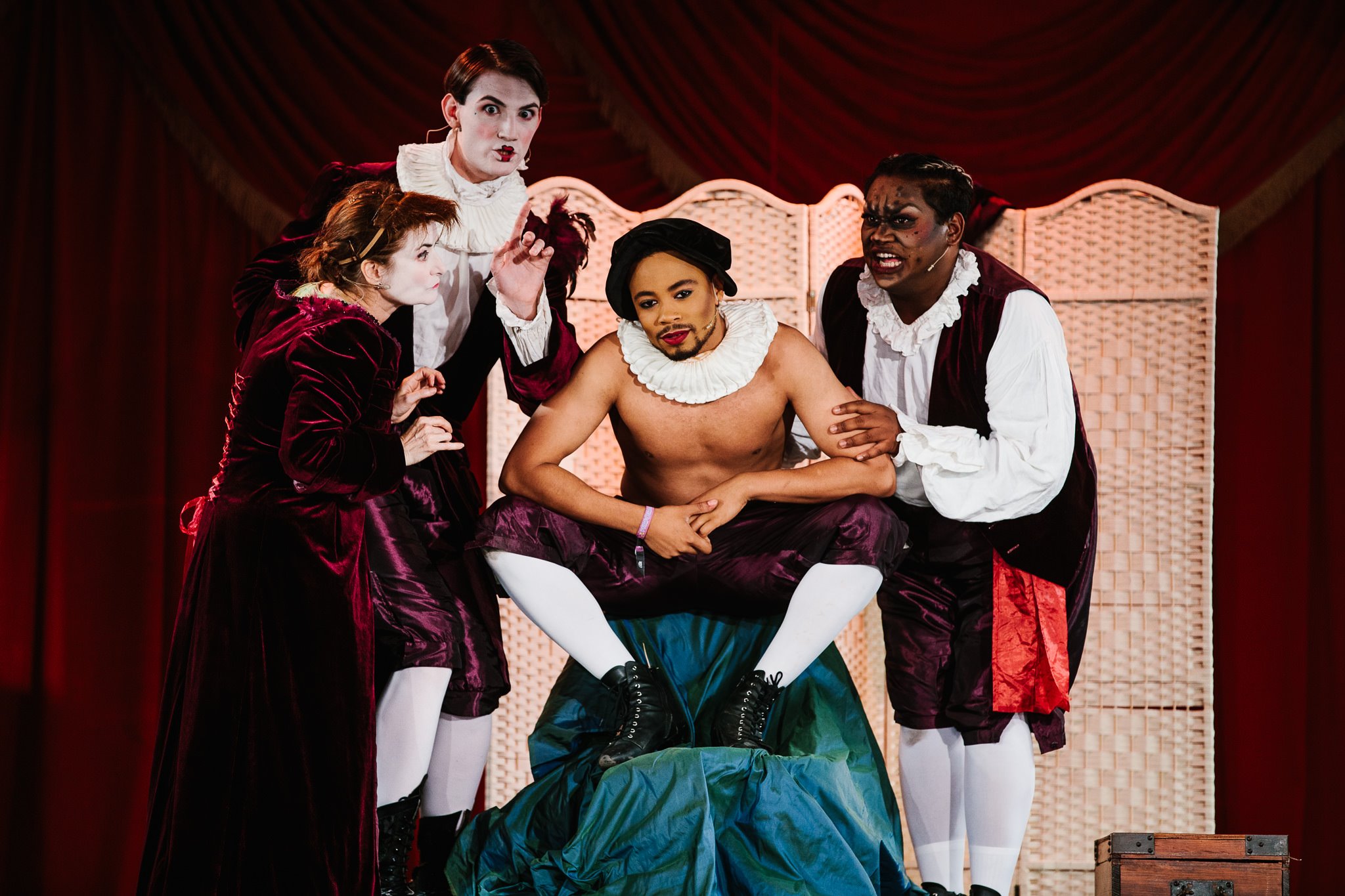 An arts festival in the Suffolk countryside, politically-speaking Latitude is a left wing haven, and the show that epitomises that spirit best is Sh!t Theatre's Drinking Rum with Expats. Charmingly slapstick and chaotic, you might be forgiven for thinking the show had been cobbled together at the last minute. Actually, the experimental, comedic way the show raises the complicated and important matter of the migrant crisis is highly effective and the form naturally compliments the show's message.
Drinking Rum with Expats made us laugh all the way through while also communicating well the huge questions that spiral around the cover up and murder of journalist Daphne Caruana Galizia and the drowning of refugees off of the coast of Malta. And isn't that what the best kinds of shows do? The actors even manage to successfully blag their way through some technical difficulties which other shows were less able to cope with, such as Boris Rex, where poor sound led almost half the audience to leave what appeared to be a promising show within the first 10 minutes of the performance.
Something that particularly emerged as a (perhaps unconscious) theme at Latitude this year was one of female empowerment, evidenced by the sheer volume of performances that featured comedian and The Guilty Feminist podcast creator, Deborah Frances White. Between her own comedy set, featuring in The Consent Collective's gameshow, How to be Good in Bed, the live recording of The Guilty Feminist and her appearance in Talk Art, she was everywhere; but that's not to say she wasn't in demand.
In fact, of all the shows at Latitude, The Guilty Feminist podcast had the biggest queue of any limited seating show at the festival, to the point where the large theatre tent where the performance took place could easily have been filled twice over by those who were waiting. Many tried to listen outside the tent with their ears to the tarp – a surreal sight – but most eventually walked away, disappointed. The episode will inevitably be available at some point after the festival wherever you listen to your podcasts, but I'm sure somewhere there's a petition to put her on the main stage, and if not, maybe there should be!
Clashing with Stereophonics, How to be Good in Bed had decidedly less of a crowd, but deserved the attention levels of The Guilty Feminist. A show that sounds like a novelty performance, it surprisingly held up, discussing consent and sex education in a sensitive and informative way, without sacrificing humour or watchability.
Figs in Wigs also caught our attention: a satirical retelling of the classic novel Little Women by Louisa May Alcott, it indirectly also addresses gender politics and proves that the audience will accept any kind of (puposefully) garish show featuring all sorts of gawdy bright colours – so long as there's free Margaritas and the company has something important to say. The show offered hilarious insights, although being a work-in-progress still had some kinks to be worked out. But that's the spirit of Latitude.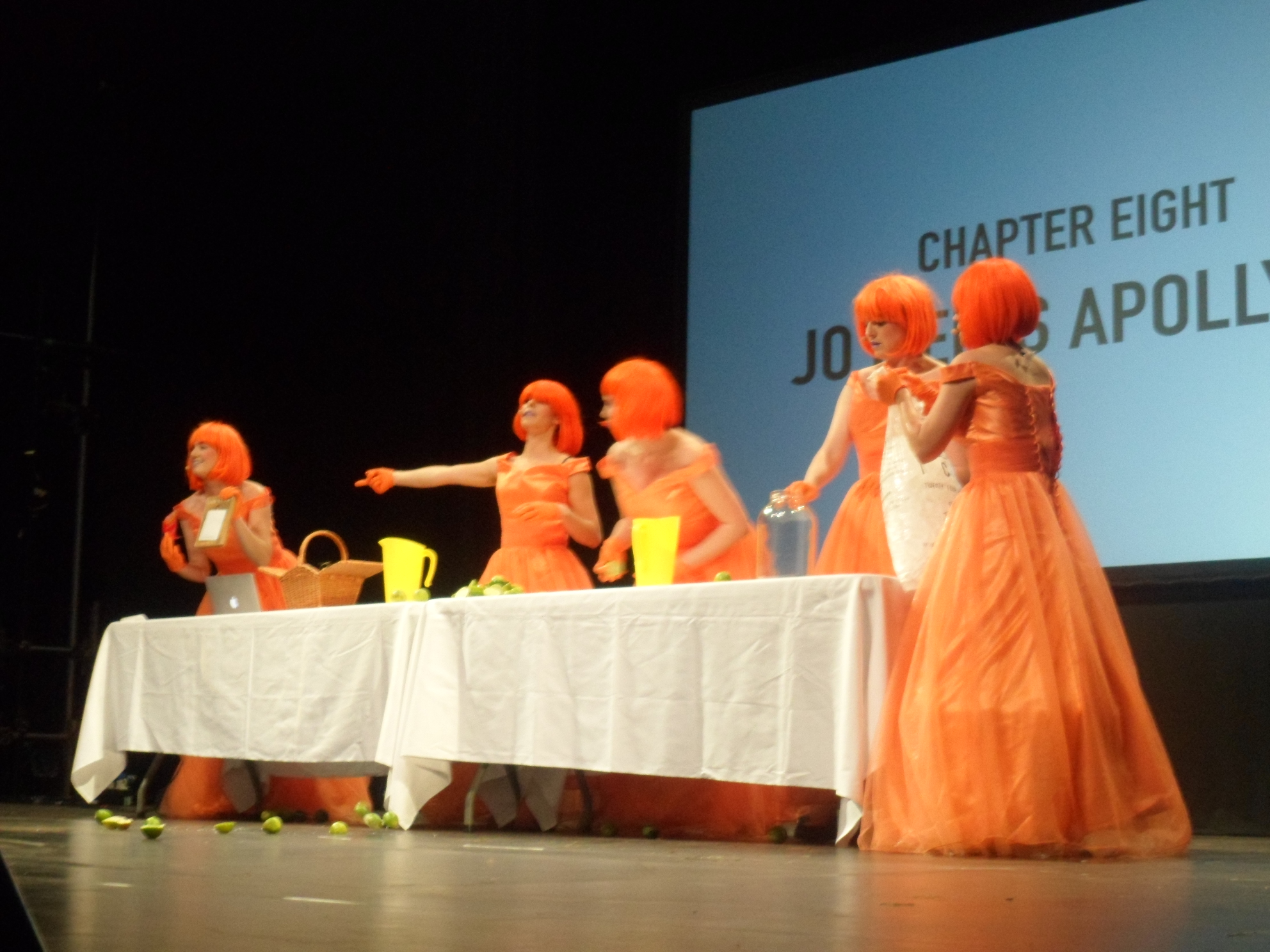 The biggest surprise of all was Wooden Overcoats. A sitcom podcast about rival funeral directors didn't sound like much to shout about, but Latitude arts curator Kirsty Victoria Taylor described it as a must see in our interview with her and her prediction proved right. The show is like a Roald Dahl book but for grown-ups, with equal levels of chuckles and intrigue. 
The downside of a line-up stuffed to bursting point is that it's impossible to see all the shows. We wish we'd seen more. And more. Who knew FOMO was possible from a festival you actually attended?
Latitude festival returns in July 2020 | Tickets are available