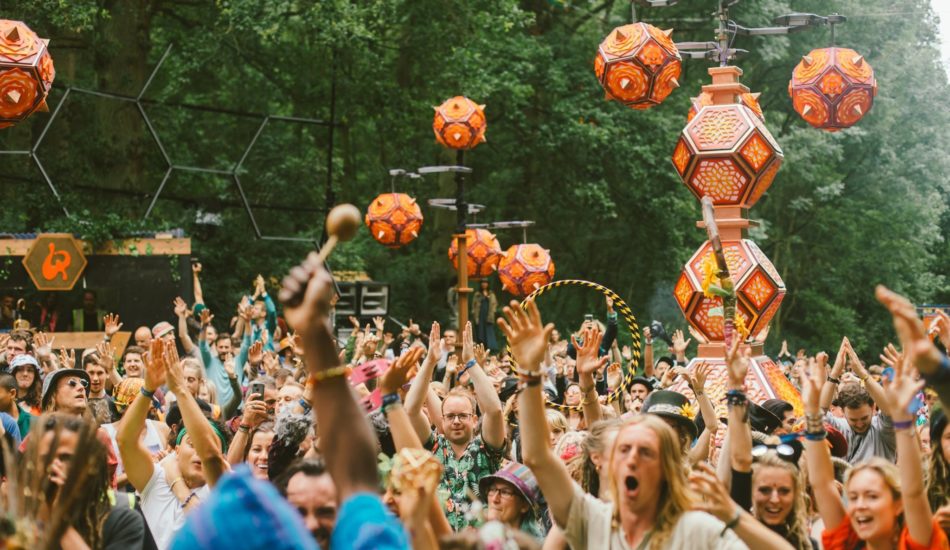 I'm shoeless in a forest in Leicestershire with fellow Noisily festival-goers attending a dance class specialising in free uninhibited movement. Some attendees seem like free loving hippy types, while others have blatently caught the express out of King's Cross and shunted sharply into 'zen' mode. I'm one of the latter, struggling to immediately get in the mood but intrigued by Noisily's claim about fostering an authentic festival community, as well as a mix of unusual activities and music. "Connect with another dancer non-confrontationally using your spine! Tell them you love them!" says the dance teacher, who delivers instructions calmly and rhythmically as if she's been living in this forest all her life. 
Over the weekend I attend a gong bath with four full-sized Tibetan gongs (a heap of bodies piled together on hessian mats), dip into a range of meditative yoga classes which were all free, attend a rave ritual (ornaments represent fire, wind, earth and water as people cheer on ritualistic performances) and go on a Shamanic sound journey.
The extra-curricular activities don't only make Noisily a steal (£157 for a weekend ticket), but also create and reinforce its powerful community. Everyone's here for the varied electronic music, but they return for the diverse crowd which ranges from excitable teens to ageing hippies, who dance in harmony. Mostly their shared interest is psytrance music, and duly, the festival has a spiritual, ethereal atmosphere to match the music and fantasy-decorated music stages. 
The crowd feels similar to Glastonbury, in that older people are raving until the small hours and people are chatting freely to one another. It's easy to get swept up into the culture even if house, techno and psytrance aren't your go-to genres, but with little live music (there's one tiny stage fit for 50 people with a live drum set) it's easy after a couple of days to crave somewhere to sit and relax without needing to stand and dance.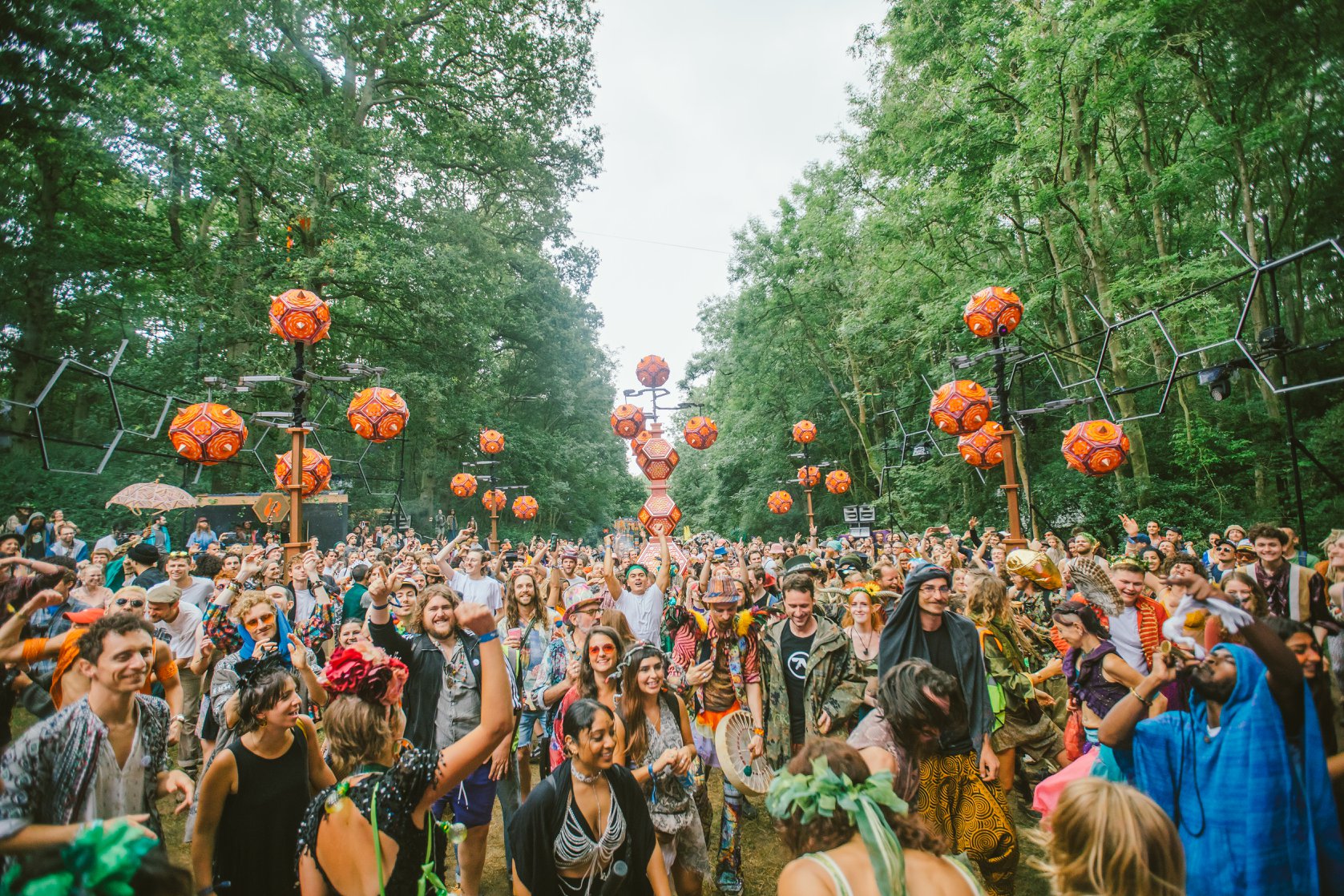 A cabaret stage in the deep woods is an enjoyable place to take respite, but doesn't quite subsitute for live music which would contrast with the beats and create another distinct vibe. Even committed party types I speak with agree that something more laidback during the day would be welcomed.
Noisily festival also manages to make an incredible job of turning their patch of forest into a multicoloured tapestry of colour: shards of sunlight flow through trees and pyrotechnic displays splinter as they seep through tree canopies. There may not be more than a scattering of recognisable names on the line-up, but Noisily attracts a friendly audience comparable to Glastonbury's that more than makes up for headliner-chasing.
Noisily festival returns in July 2020 | Tickets aren't yet on sale