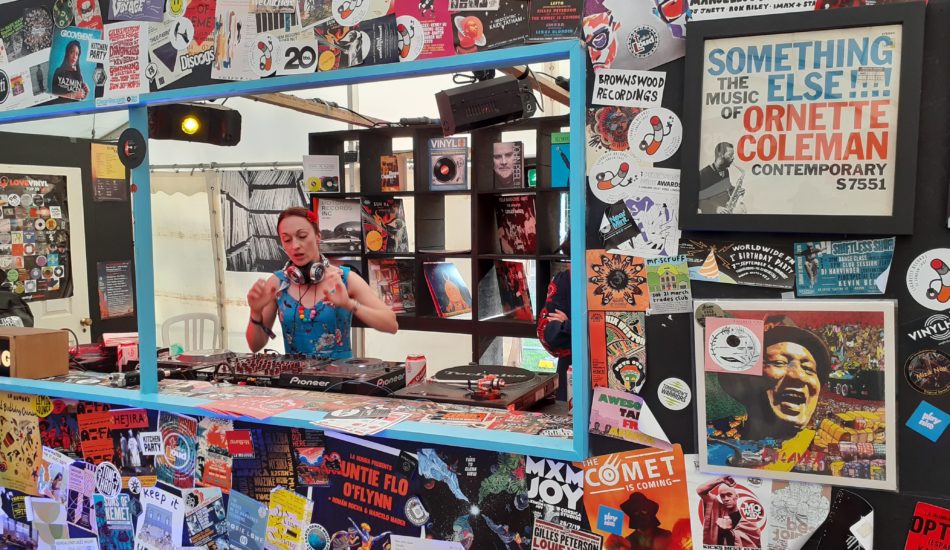 Words: James FitzGerald
As the drinks fly and the mud's churned by the moshers thrashing it out at percussive jazz outfit Maisha, you'd be forgiven for asking whether We Out Here is a jazz festival at all. After all, where are the punters relaxing around picnic rugs, or drinking delicately from prosecco flutes? It's hard to spot a single John Coltrane t-shirt-wearer amongst the rabble of twenty-somethings twisting along to this six-piece. They're not the only ones pounded into a trance by the Afrobeat drum rhythms; our own resistance is gradually lowering as we prepare for the DJs who will later take over the stages. 
Gilles Peterson's new festival announces the return of jazz music as dance music; this much is clear from his own eclectic Saturday-night stint on the decks. But it's by no means a contemporary concept: jazz-as-dance was a familiar idea to a generation that swung to the likes of Glenn Miller. But as the genre evolved it became less beat-led and was easily superseded by other genres on dancefloors. Because when was the last time you begged a DJ to play a Buddy Rich tune from 1953? Perhaps Maisha have: on stage they channel the arrangement favoured by Buddy Rich, featuring a central drummer-bandleader figure (Jake Long) whipping crowds into frenzies both visually and sonically. It's the mission statement of an act wanting you up on your feet.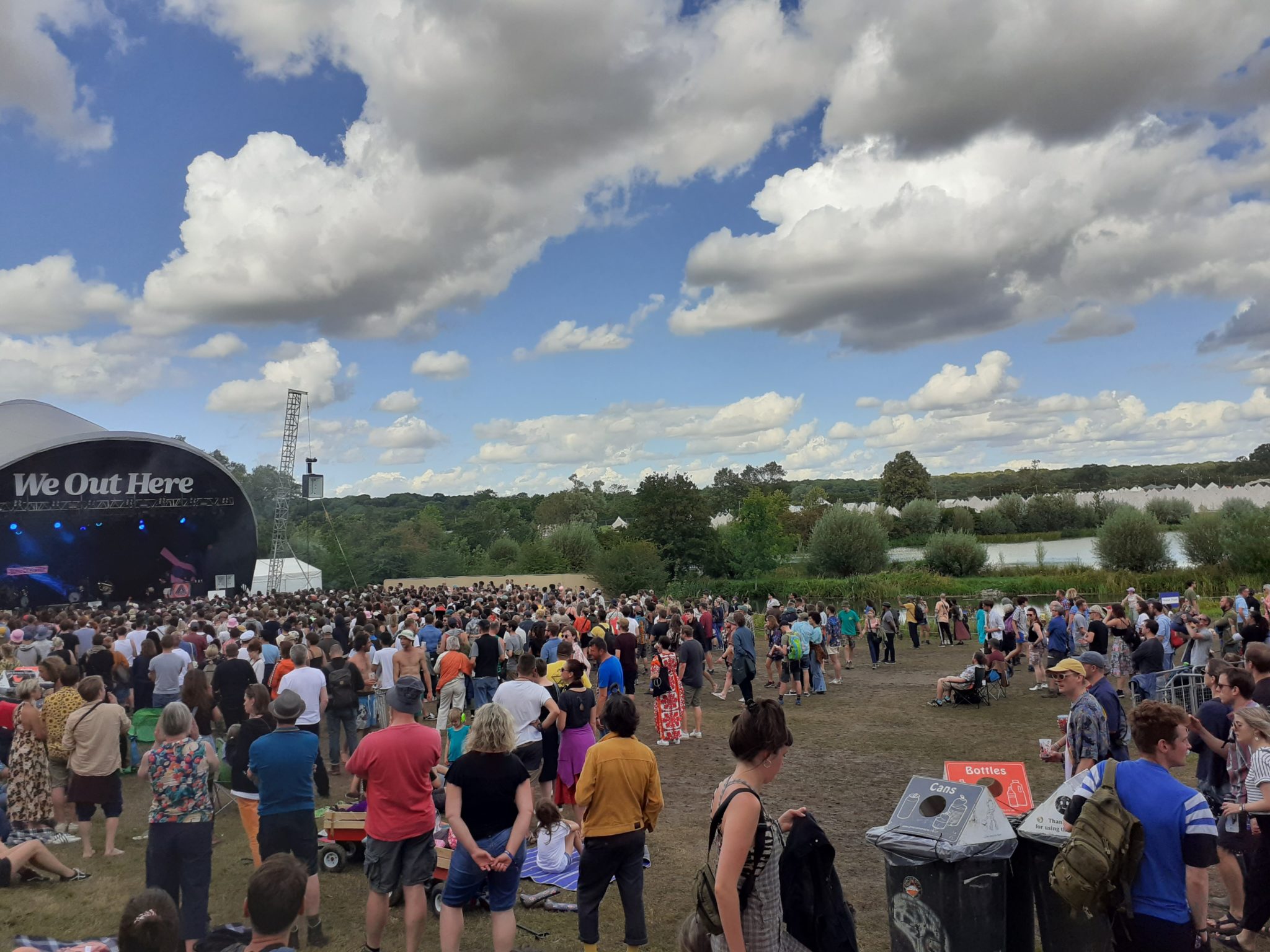 We Out Here offers countless other opportunities to think of jazz like we do pop, as festivalgoers dance to diverse jazz-inspired outfits from all around the world on the festival's two main stages. In the stilted synths of Kaidi Tatham we encounter a jazz-cat more complex yet, somehow, no less compulsive to move to. The spacey soundscape he creates is warm, immersive – and is a distinctly Peterson pick. The former Radio 1 DJ has been not-so-quietly filling dancefloors with Tatham's ilk for decades and has made his name championing unheard of sounds via his radio station, Worldwide FM, and his label Brownswood Recordings. Once upon a time, his Acid Jazz Records label housed the Brand New Heavies; one of several disco-friendly '90s outfits to whom idiosyncratic keys-player Tatham owes some thanks.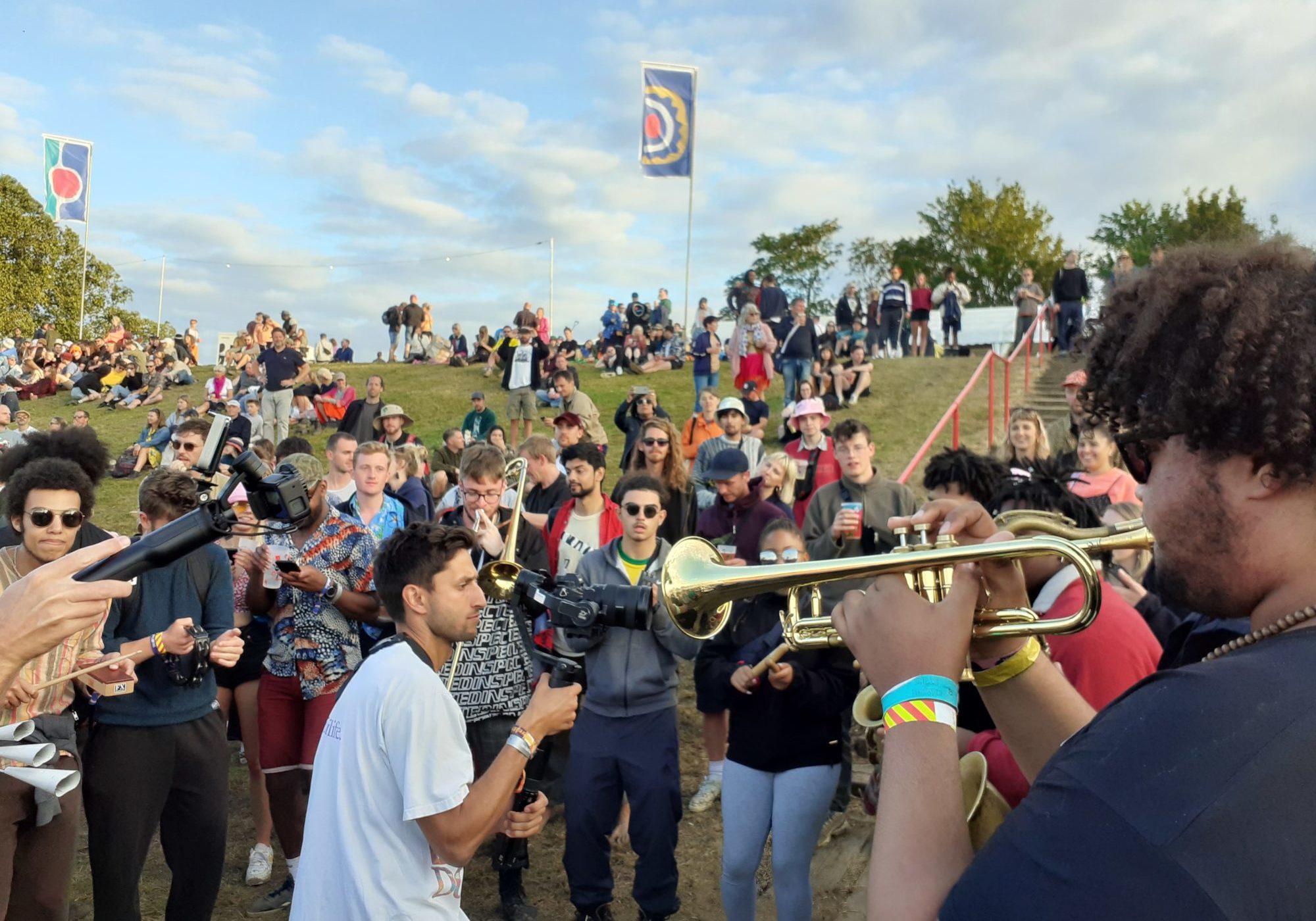 With chart-topping rappers now falling over themselves to sign up the likes of Kamasi Washington and Thundercat for their collabs, it's clear there's ever more mainstream appetite for the virtuoso jazz instrumentalist. Sax player Shabaka Hutchings has more than one crack at the main stage. He appears as one third of The Comet is Coming – but not before puffing through an afternoon set with Sons of Kemet. Their maelstrom of blazing brass does more than just get the crowd going: it gets them moshing. This jaw-dropping Sunday-afternoon spectacle is proof that the Sons have a sonic edge to match their political one (who can forget, 2018's album was called Your Queen is a Reptile).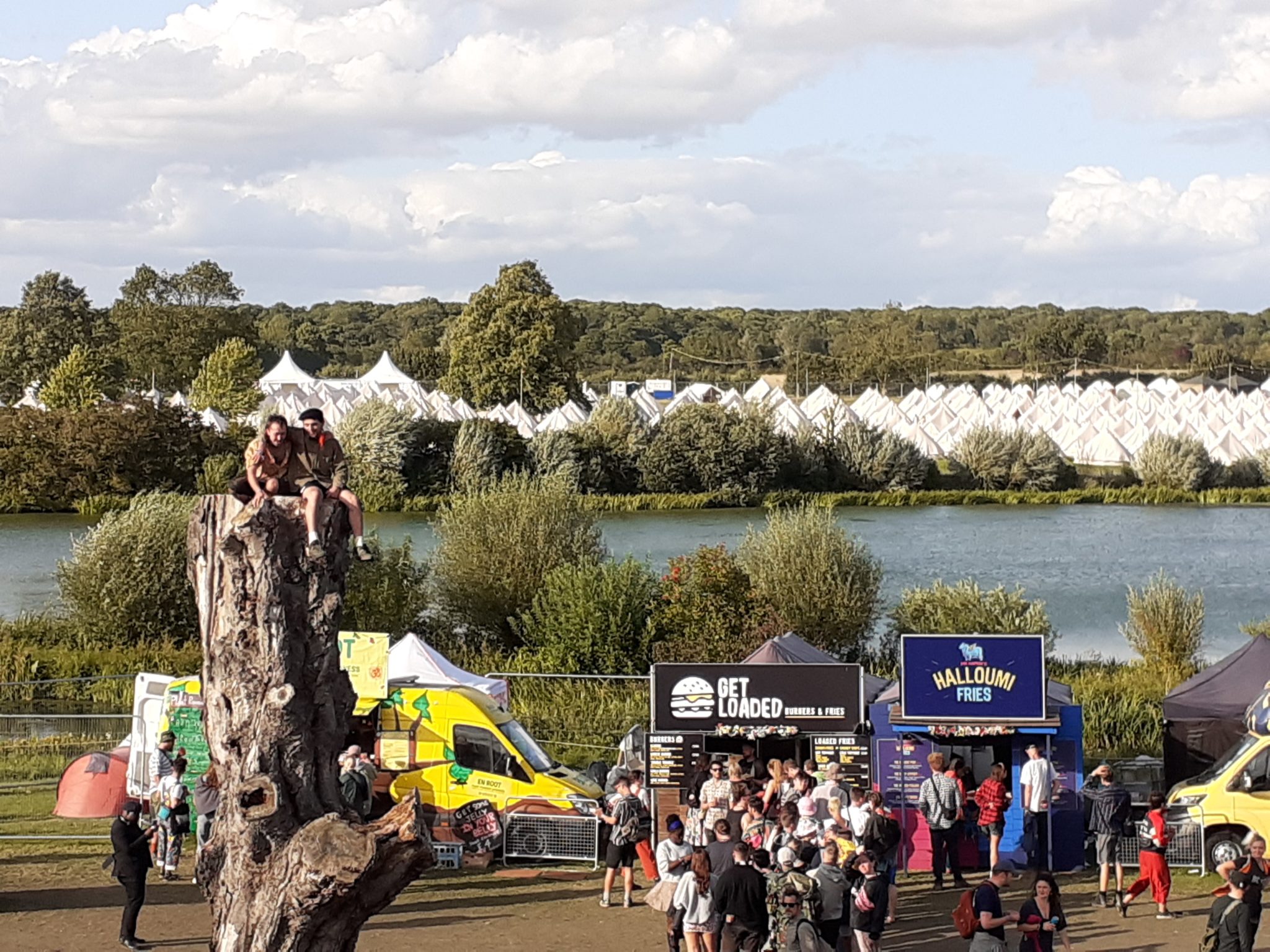 It's one thing to find great groove within jazz acts that are fresh to the scene – and another quite surprising thing to suddenly appreciate it in an old hand. Septuagenarian saxophonist Gary Bartz gets the bumbag-clad scene kids stomping in appreciation with a masterclass in post-bop jazz. In theory nothing in the world is less danceable, but here the framing is everything. Put an old colleague of Miles Davis in the funky, feelgood context curated at We Out Here and anything is possible. Sax solos take on a new, droning power, and the bass is given fresh brutality by a state-of-the-art rig debuted by Peterson. Buddy Rich must be swinging in his grave.
We Out Here festival returns in 2020