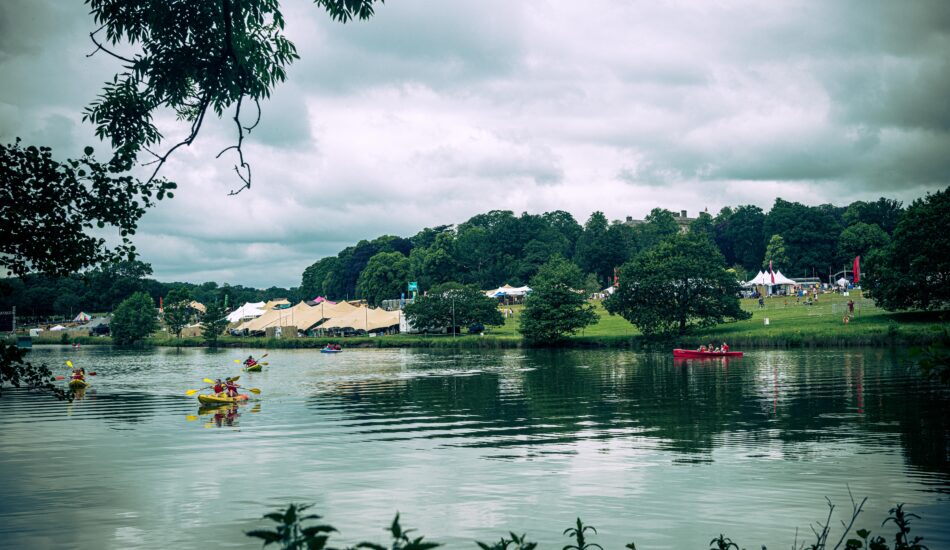 Bolting up to Warwickshire on the train out of Marylebone to Bigfoot festival, we had so many questions. Festivals could technically take place with under 4,000 people, but what did that mean for crowds at main stages? Late night DJ sets? Our general hopes for an escapist time?
Bigfoot festival, which took place June 18 – 20, was the first music festival taking place in the UK in 2021 other than Download, which was on the same weekend but had Government Pilot Scheme status – meaning it could happen at full capacity as a trial event to test how Covid may potentially spread.
Both were days before the Tier 4 unlocking which meant any event could technically take place if they could afford to take the risk of cancellation, as Government hadn't coughed up on a Government-backed insurance scheme. (More on that later.)
We festival fanatics – prohibited from being in fields with music for nearly 24 months – were fearful we'd combust from pent up excitement in a taxi somewhere in the Warwickshire countryside before we'd even arrived at the event.
We'd need a pound jar for every time one of us said "I can't believe it"
On site, we joked we'd need a pound jar for every time one of us said "I can't believe it." But somehow, this festival was happening. How? They risked losing so much money? The festival founders were determined they were going to make it happen despite all the challenges, as I wrote about in this Independent piece. In this HuffPost piece I detailed the lengths organisers went to to be Covid complaint.
The result was a near-perfect inaugural event for Bigfoot, a festival which felt so elegantly organised it could have been in its tenth year.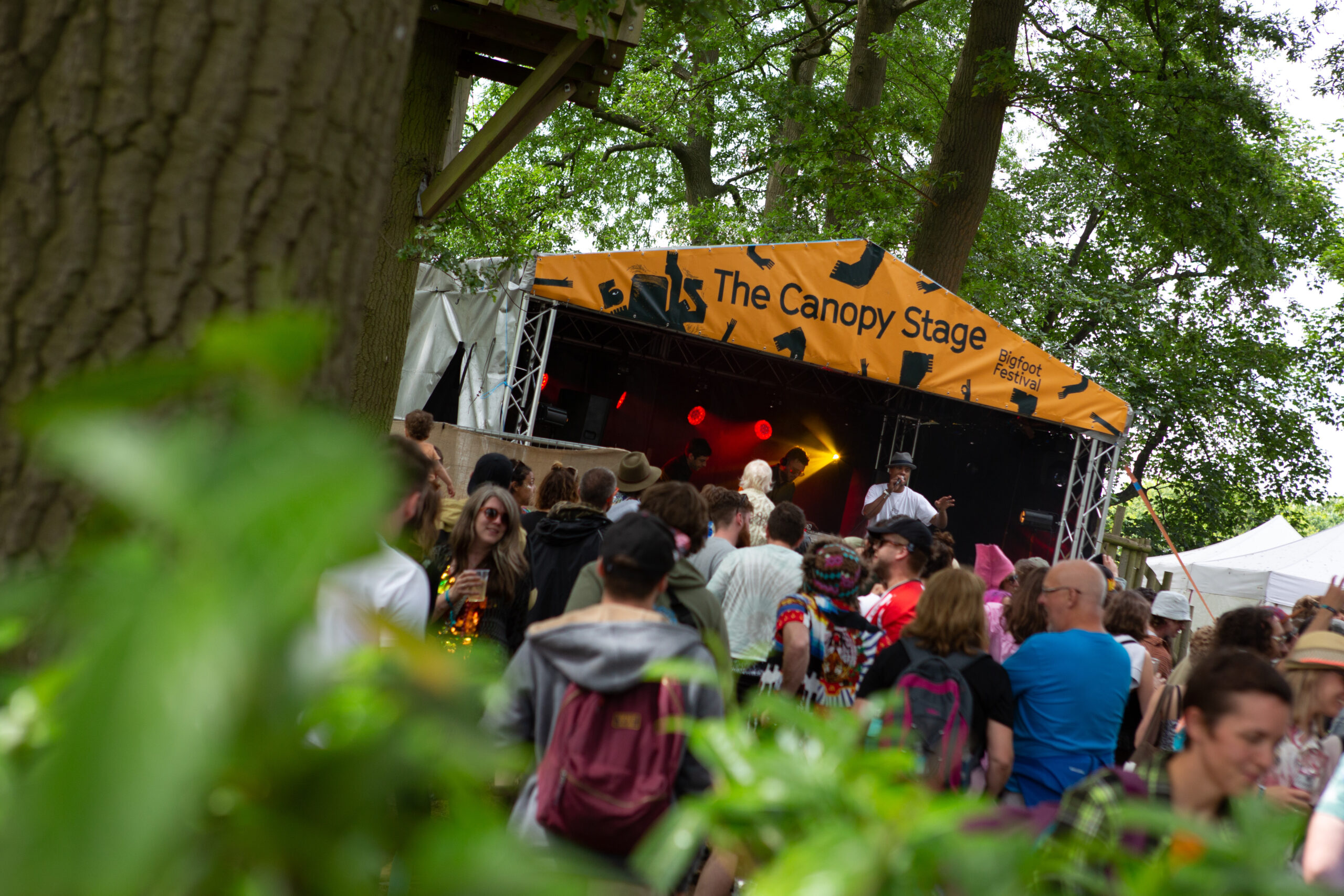 They had a great site for it: Ragley Hall in Warwickshire, with its serene oval lake, lent a Secret Garden Party vibe, although there were fewer art installations and more restaurant-quality food and drinks in venues around the lake instead.
The main stage – the biggest space for crowds to gather – had three oval pens facing the stage, and when each section hit capacity it was closed to limit people gathering in too close proximity. 
Enough space to dance, metres from the cigarette ash falling from the gesturing arms of Fat White Family
The result was luxurious: enough space to dance, even if you were metres from the cigarette ash falling from the gesturing arms of bands like Fat White Family.
The crowd control pens only made life easier for the three categories of fans who stand near a main stage anyway: die-hards who camped out at the front, those who turned up on time and knew a good few tracks in the middle, and those who were there for the atmosphere and to have an obnoxious chat at the back. Everyone wins, and in an environment which felt like an incredibly robust attempt at being Covid safe.
Elsewhere, hay bales were laid out for punters to relax on with drinks, and a forest stage offered a more intimate environment for dancing to electronic music. I'd forgotten the majesty of standing under a canopy of coloured lights in a forest at night. "Every tree should be lit with fairy lights," a friend said, gazing up as we waited for Erol Alkan to bang out disco hits.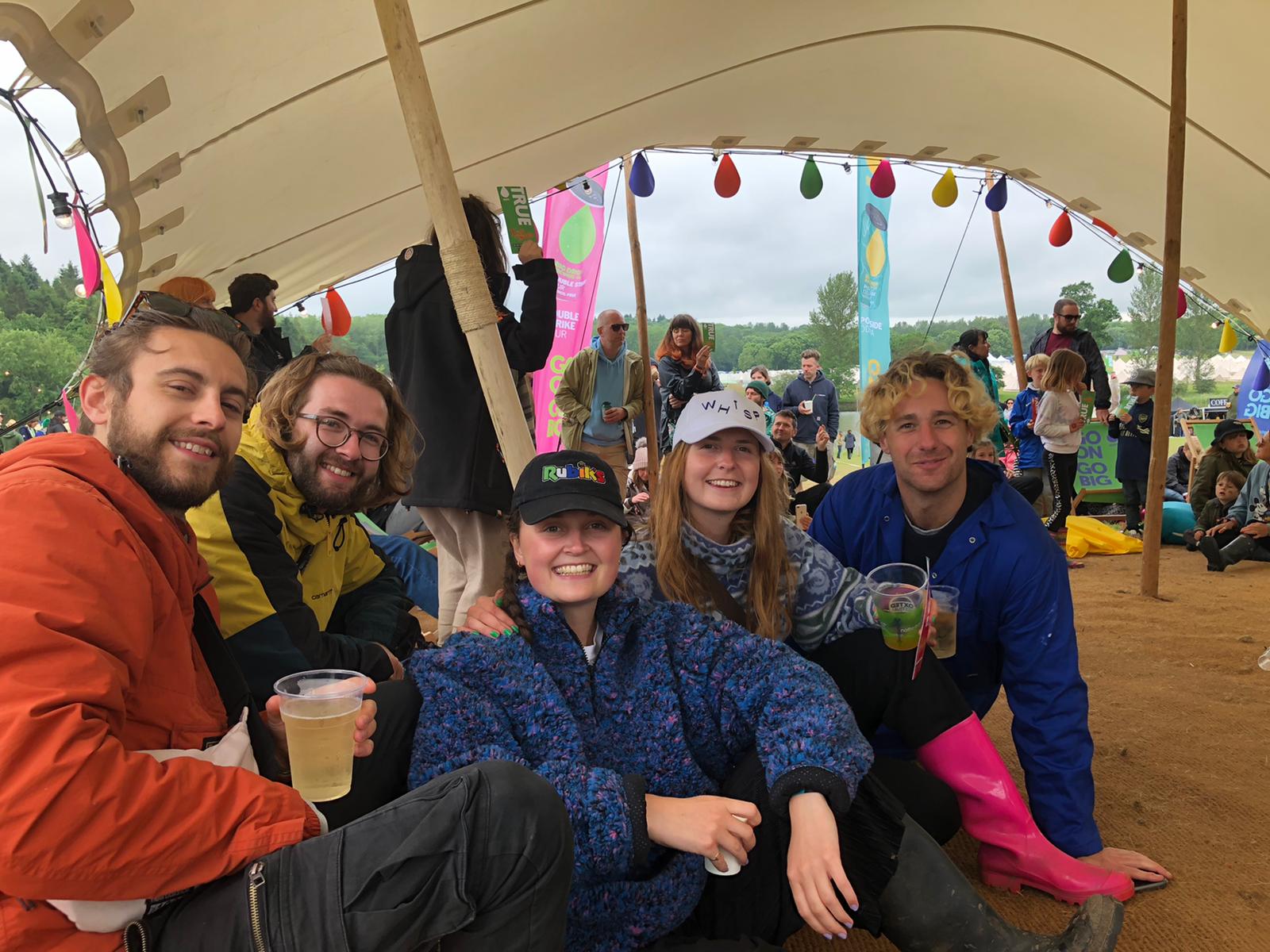 There's space on the UK festival scene for a new boutique event such as Bigfoot, especially after the fall of a few industry behemoths over the past few years, such as Bestival and Secret Garden Party. (Although there's rumours the latter will return in 2022…)
Those that really needed the release of a festival had found Bigfoot
Bigfoot didn't sell out, but that felt more to do with the festival's marketing than anything else. But those that really needed the release of a festival had found Bigfoot. I noticed festival obsessives wandering past me that I've bumped into in fields for over a decade, and we stopped and chatted in awe of what the festival had achieved by opening were others couldn't, thankful for the opportunity to mingle and be extroverts outdoors again.
I still had so many questions – just because one has happened, what does this mean for other event runners without such deep pockets, who simply cannot take such big risks with opening (If Boris u-turned, and without Covid events insurance, Bigfoot would have haemorrhaged hundreds of thousands of pounds if not more – it's a risk many events cannot take on.)
But the selection of old and recognisable faces that had taken a punt on this new festival proved that the organisers were right to fight to open against the odds. We need these experiences, people have gathered in fields to celebrate culture for thousands of years, and as summer continues to look unpredictable, I'm just so thankful to Bigfoot for putting this party on.
Bigfoot returns in 2022 and tickets can be reserved on the festival website