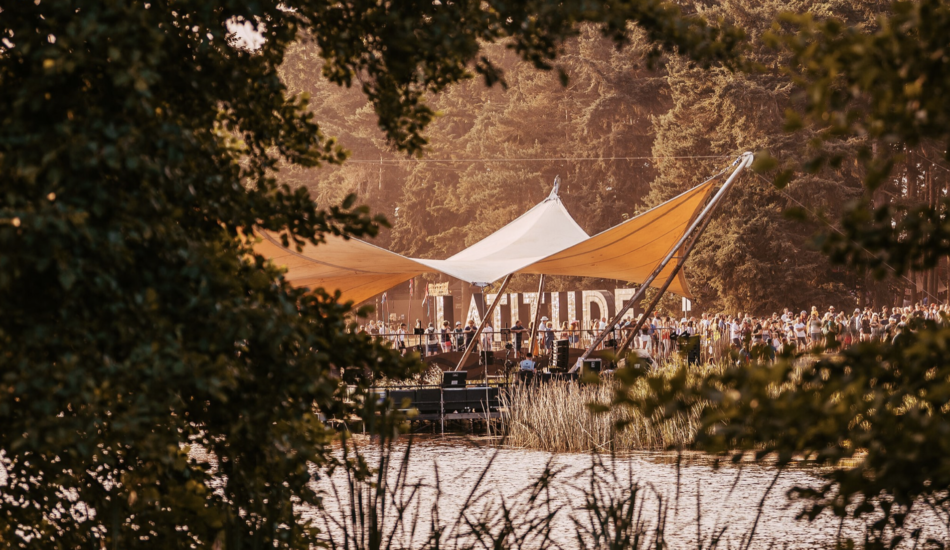 Words: Kahina Bouhassane
It's Saturday night and I'm dancing like nobody's watching. That's not an unusual way to spend a Saturday night, given the past year and a half – but today feels different. I've switched my pyjamas – the usual attire of my solo bedroom dance parties – for a raincoat and sequins.
The wide open night sky is lit up with bright lights, some of which have been crafted into a giant human head which is bopping along to the electronic music that fills this Suffolk field. This is Latitude.
It's hard to know what to expect from a music festival in a pandemic. You wonder whether it will be safe, what restrictions there will be, whether it will feel the same. The truth is that Latitude this year wasn't all that different to the last time the festival took place in 2019.
As I entered the festival, I was asked to show either a negative lateral flow test result or a vaccination pass but after I entered the site, any mention of Covid 19 was quickly forgotten. Over the whole weekend out of the 40,000 people at Latitude, I saw only three people wearing masks, all three being servers at the Greenpeace café. Hand sanitiser was dotted around the site, and there was an announcement reminding people to take another test over the weekend, but for better or worse the message was clear; covid is not a concern here.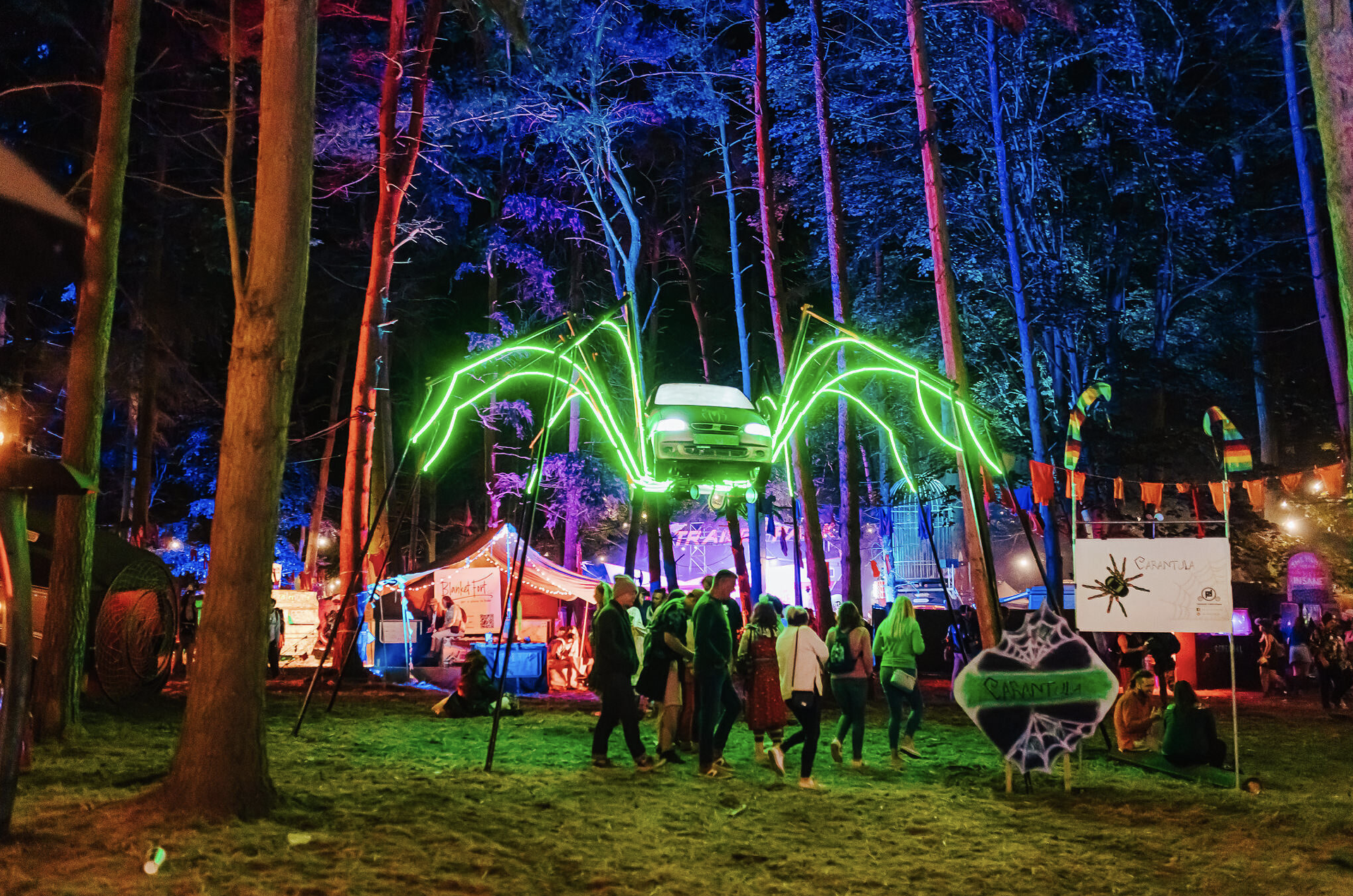 Actress, comedian, illustrator and author Jessie Cave, who played Lavender Brown in the Harry Potter films and who was performing at Latitude, told me she felt surprised by how normal things felt.
"At some points I think it has changed," she told me of the festival landscape, "like putting weird condom things over mics – but that didn't happen here, which I was actually quite surprised about.
"It's amazing here at Latitude because people just seem to be slotted back in and no one seems to be scared," she said. "That's lovely because I was worried that I would have this fear being next to someone in the queue or next to someone at a show and I don't have that, so that's good."
Jessie won't have been the only attendee that had concerns before they arrived, but on site, the atmosphere was calm. People seemed relieved to be out in the summer sun enjoying their favourite bands and I felt relaxed and contended.
That's not to say that no rowdiness occurred throughout the weekend. While I hung back when it came to headline performances on the main stage, others were clearly less worried about the virus. On Sunday night Bastille lead vocalist Dan Smith laughed on stage as he watched a mosh pit form during an orchestral song the band performed in their Bastille Reorchestrated headline performance. He said how people must be really desperate to mosh after all this time.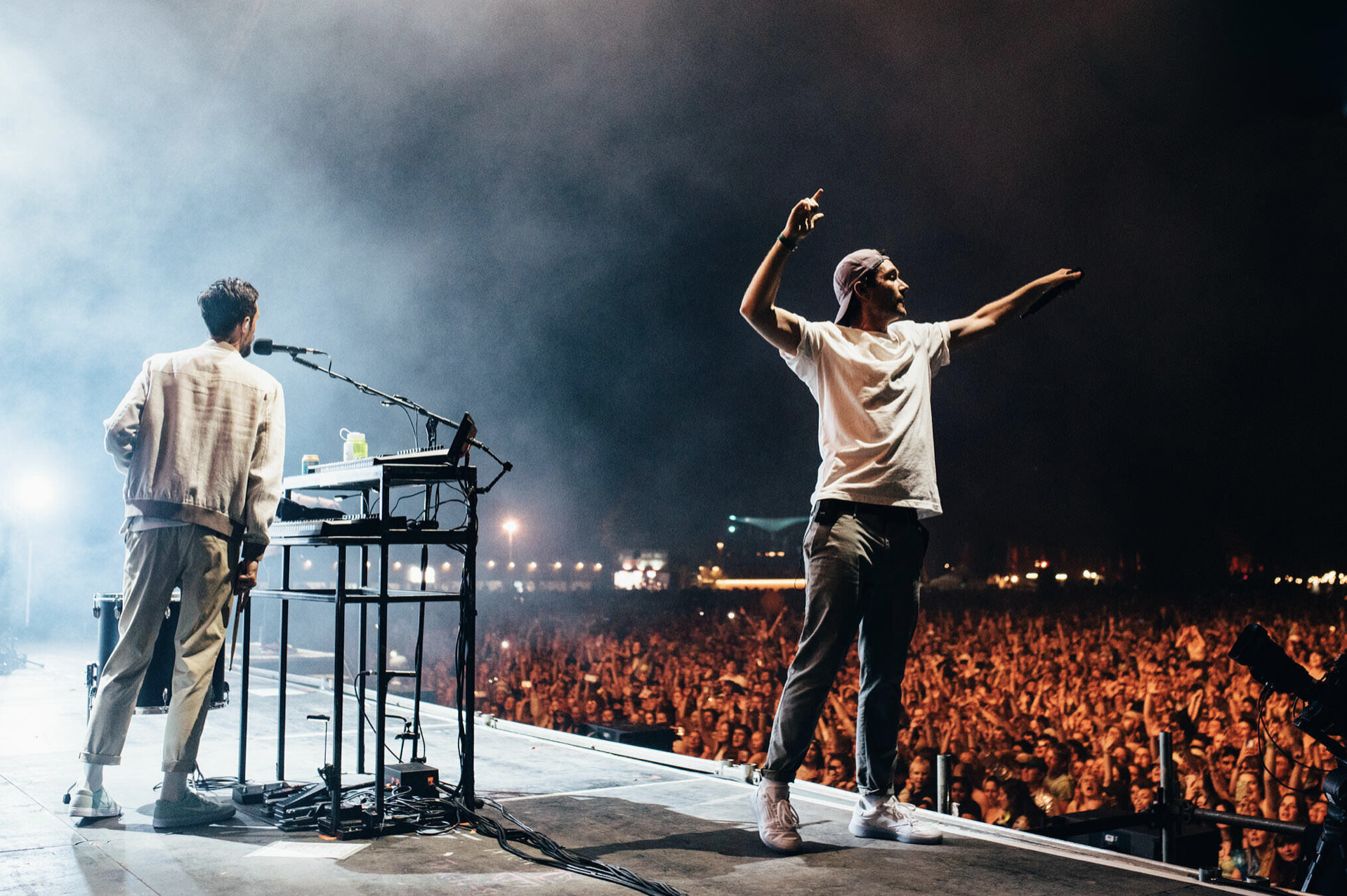 After hours club type events were populated until the not-so-early hours of the morning and the bar tents and stalls felt rammed at points too.
An unofficial theme of the festival seemed to be self-care and protecting your mental health, both amongst the public and with how the site was constructed. A dedicated Mind, Body and Zen village on site saw hundreds congregating for yoga, spa treatments and healing circles. At the Listening Post, Latitude's live podcast recording stage, the topic was further explored in Cosmic Shambles: Mental Health with Dean Burnett, Suzi Gage and Helen Czerski. The pandemic was described in the podcast as a "mass trauma event," and throughout the festival it did feel like everyone was doing their best to begin their recovery together.
Jessie Cave's show was about the grief she experienced after her brother passed away and the actor found parallels between her grief and the grief many of Latitude's punters have experienced these past eighteen months.
"In a really selfish way having the pandemic happen a year after he died was quite helpful for me so far as everyone was grieving in a certain way," she told me.
"It was a collective grief and I felt quite part of a pack and that was good because I think grief can be really isolating. It did make me think okay, other people know what I'm going through, even though it was a very different experience. Everyone was recovering or reacting to something."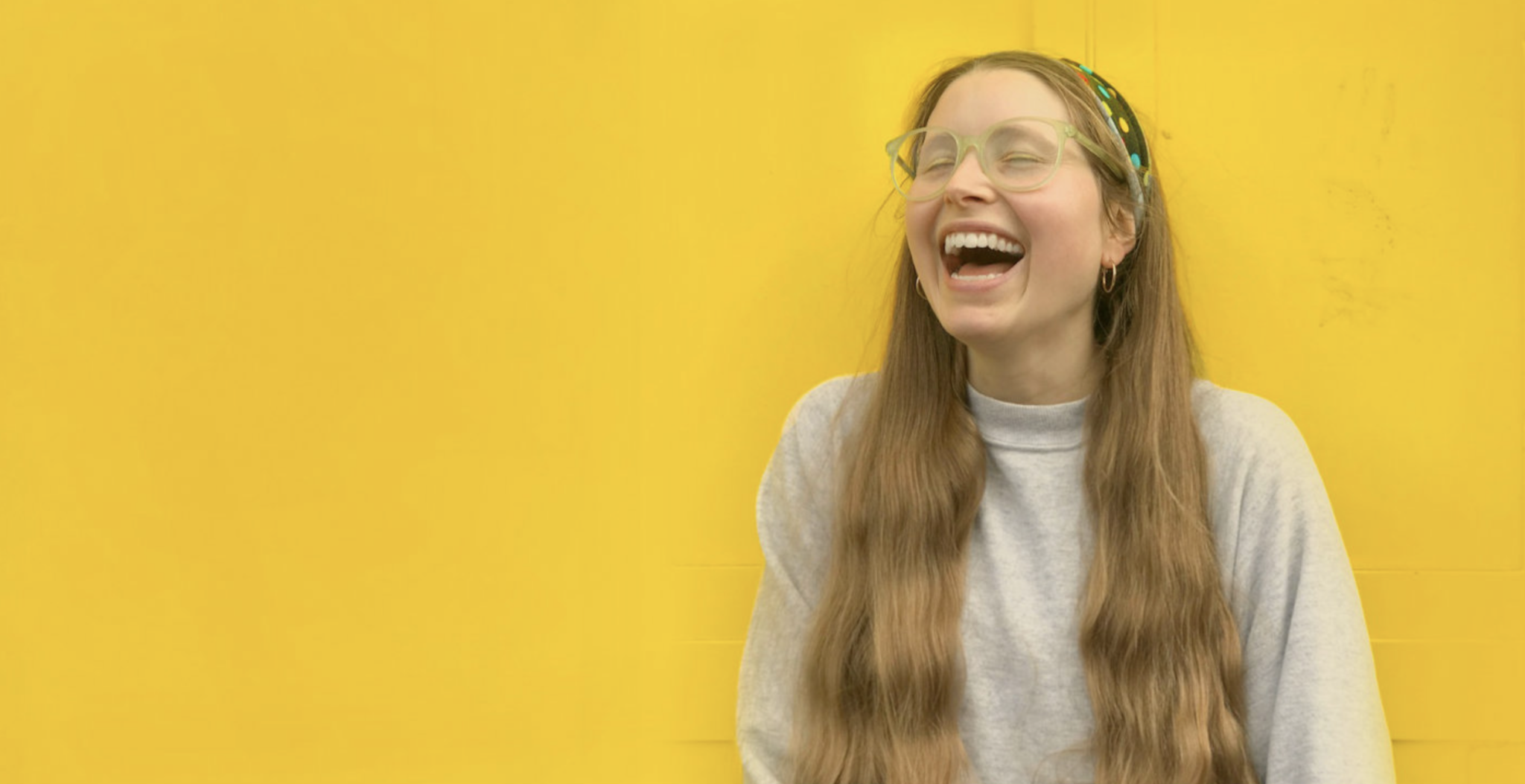 Through the scheduling, Latitude did feel like an acknowledgement that things aren't necessarily okay yet, but that we are learning a way to cope and experience joy and happiness again together.
As Jessie put it: "Coronavirus is probably going to stay. So, we now have to work a way of living with it. We can't shelter ourselves away and be scared. We have to live."
Theatre takes a back seat in favour of live podcasts and comedy
Culture Or Trash has always been a big fan of the theatre fields at Latitude. Kahina got lost in those woods in 2019, and the year before, James Page wrote about the particularly political turn for the festival's theatre. In 2017 Neil Simpson wrote about how "the Donald loomed large" in the theatre scheduling, and that same year Neil also interviewed former Latitude arts curator Tania Harrison for Culture Or Trash, when she said Latitude's theatre scheduling has "no room for right wing voices."
One way in which Latitude was significantly different from 2019 was in the Theatre offering. While the last time the Theatre tent had a full line-up, there was a noticeable lack in the line up to the stage. Where queues would previously far exceed even the woodland the stages are set amongst in the past, I only saw a handful of people leaving the theatre tent after the few performances there were.
Yet while the theatre performances themselves were few and far between, other creative acts seemed pleased to have the opportunity to perform once again. "The arts are really important to me as a way to just express myself and comment on what's happening in the world," poet Bakita Kasadha told me after her poetry workshop.
Bakita felt energised by the crowds of people. "I've done a lot of virtual workshops or virtual performances and face to face is always much better," she said. "It means a lot, especially for one of my first performances in person being at Latitude, it's like f***ing amazing!"
The theatre might have been lacking – but what did draw attention were the live podcast recordings at the Listening Post, alongside the giant comedy line up. Katherine Ryan, Jo Brand and Kerry Godliman performed sets crafted over a year of uncertainty and isolation. The Women's Prize for Fiction podcast also drew a sizeable crowd and Bill Bailey was received like a rockstar with his main stage comedy and musical set.
My glitter had worn off by now but Bakita shared my sentiment that it was life-affirming to be back at a festival again. And it felt palpable how grateful the audiences were.
"Just being around people is incredible," she told me with a smile. "I'm honestly just like, 'Oh my god, people are everywhere!"
Latitude festival returns on July 21 – 24 2022, tickets are available now