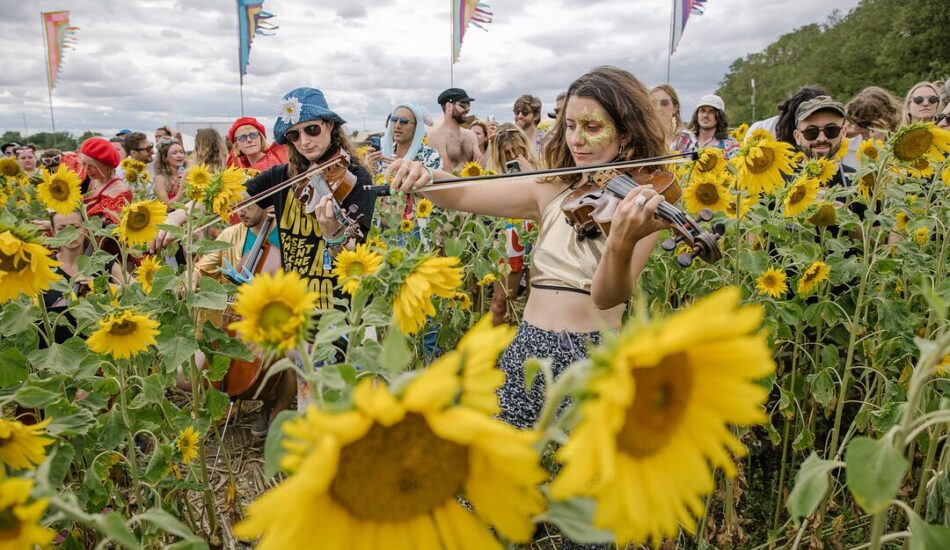 Secret Garden Party was the first music festival in the UK to prioritise eccentricity and creative expression over music – it ended in 2017 but came back to life in 2022. Adam Bloodworth explains why, all things considered, it's the most important festival in the UK right now
Let's face it, toilets are unremarkable things, but at Secret Garden Party, they become stars of the show. Portaloos become portals into secret sunflower fields, and funny looking makeshift stages. Fancy a dance at the Top Of The Plops mobile toilet turned DJ booth? Secret Garden Party serves it.
SGP was birthed in 2004, and alongside Bestival – also new in 2004 – both festivals earmarked a new era for music events: as funny as it sounds, these festivals didn't have that much to do with music. Instead they were about the experience: discussing fancy dress outfits with other festivalgoers, discovering an upside-down bonfire by a majestic lake, gawping at silly art in the 'Tat Modern' where punters contributed their own pieces to the collection and were shown round by earnest guides.
SGP shuttered in 2017, and many festival die-hards were devastated. Insiders blamed two horrendous years of torrential rain for the festival's downfall, as the rain brings bad vibes and with it, memories of rain and few sales at the bar. But this year, after having said they'd never be back, the festival that birthed a new era of fun returned.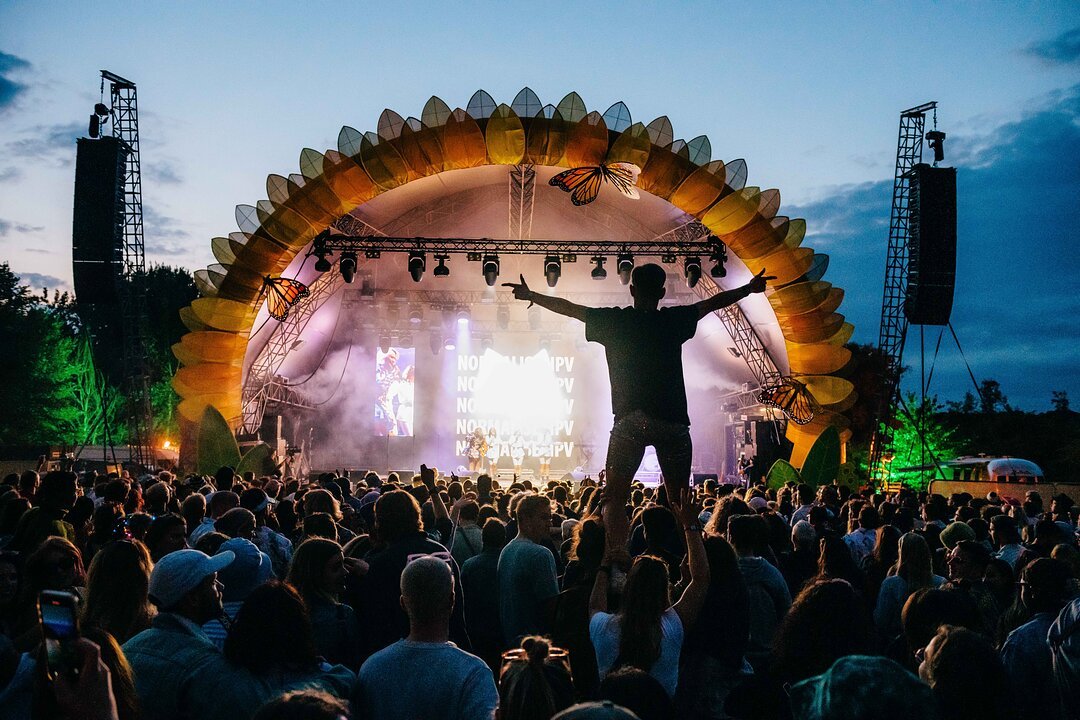 Months before the gates opened there were telltale signs SGP still had something special to give, and that punters craved it: the 2022 edition sold out in under an hour one dreary Sunday morning when tickets went on sale at 6am. And that's after five years of no festival. 
It's known within festi circles that two rainy years can kill a festival because punters lose their brand loyalty and move on. "Glastonbury is the only festival that's survived two summers of downpours," one major festival runner once told me. 
And when you think that stalwarts like Standon Calling invest in a marketing strategy all year round to release tickets in tiers 1, 2,3 and 4 to encourage sales, it's nothing short of unprecedented – to use that triggering pandemic word – that SGP sold out like it did, especially given that the fest disappeared for half a decade.
I'd pay good money to find out where SGP attendees go when the festival isn't on – dressed in the most ridiculous outfits, they create the festival's vibe. My group were on a pilgrimage to Seshlehem, led by a shepherd and a baby Jesus. Others were carrying full cardboard trains with train carriages around the site to be the Love Train – the theme was Love – and others were dressed like giant Love Heart sweets, with cute sayings written on their fronts.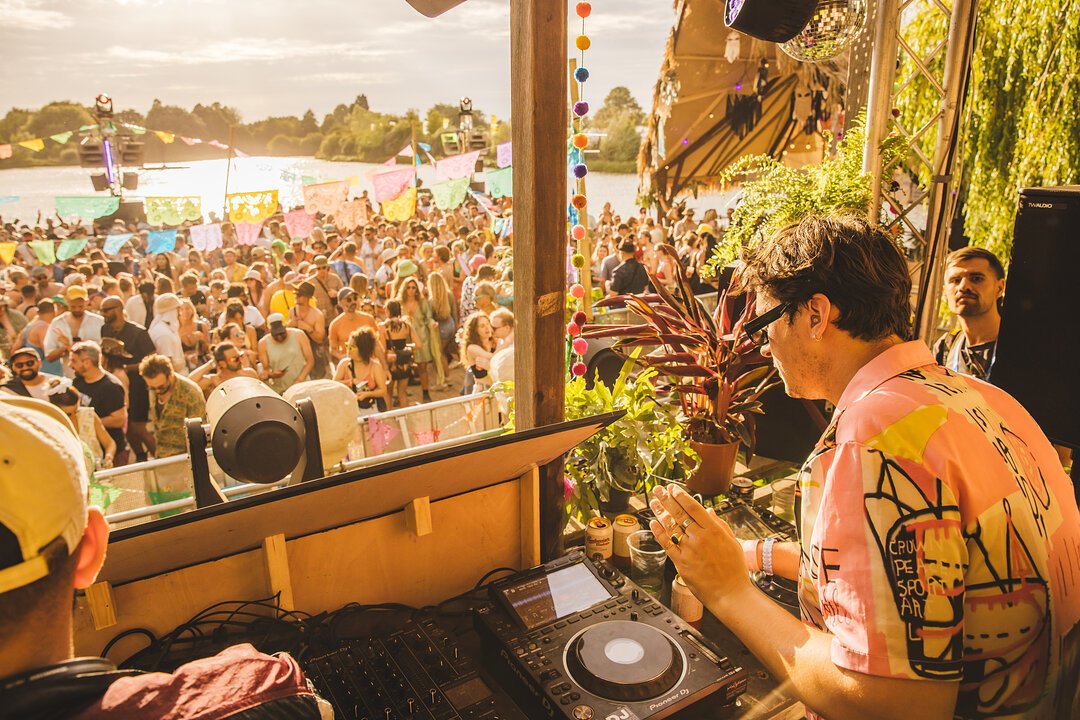 These people are truly unique. They don't just bring costumes, they bring an unparalleled vibe, a sense of carefreeness in potent quantities that haven't been felt at festivals since the pandemic. Perhaps not even at Glastonbury is a crowd and a vibe this fun.
There is art everywhere and a giant Saturday night spectacular involves actual airplanes doing loop-the-loops in love heart shapes and a spectacular burning of a giant heart installation on the lake. Compared with 2017 and years prior, there wasn't quite so much of the attention to detail that puts SGP in front of its competitors – for one, the site was smaller, eliminating an entire village fete area, and art installations around the site and central lake felt fewer – but that's probably a logistical and financial thing as organisers bend over backwards to get the festival back on the road.
It made no difference to the overall thrill of being in this most creative of spaces in Britain (seriously), where another element of the magic was that the timetable wasn't released until each day of the festival, with headliners London Grammar, Metronomy and Kae Tempest bringing different vibes each night.
Selling out without a line-up? Yep, another bellwether for the level of commitment 30,000 ticketholders gave to this festival's return. 
Festivals aren't just weekends in fields with music. They bind people, they create culture, and they reinvigorate us to play, like we were children again. Through its attention to detail, inclusive stages – there were so many little labyrinths of queer culture and cabaret culture in tiny little tents going on until 6am, more than perhaps even at Glastonbury – SGP's return massively enriches the UK festival scene. 
Sign ups for Secret Garden Party 2023 are now open online
Read more of Culture Or Trash's festival reviews here