'Did you hear about Lee?' everyone asks, tripping over themselves to honour the revelation: LeeFest, set up by Lee some 8 years ago as small social gathering, is a not-for-profit job which has seen rapid organic growth; the Bromley-based boutique fest now occupies Lee's (and many other locals') minds once a year.
This is real boutique: a quick jog from farthest north to farthest south would kill all of 25 seconds, which at least makes for a stress free experience when managing clashes – that old festival-y chestnut. There were, however, issues arising from this smallness that were more sonic: take Friday nights operations, which saw Delphic's set kicking onwards for half an hour longer than it should have, hampering Fiction's audience on an alternative stage. By the time I winged it over to catch the guys who colour art-rock so nicely, their set was half done and sound-crashed by Delphic some yards nearby. Teething issues, but hampering ones all the same.
Asides, there was plenty to listen in on over the weekend in terms of big day bands which whipped the crowd up like mousses. To Kill A King and Dry The Rivers delivered hoe downs crowds were willing to get sunburnt to: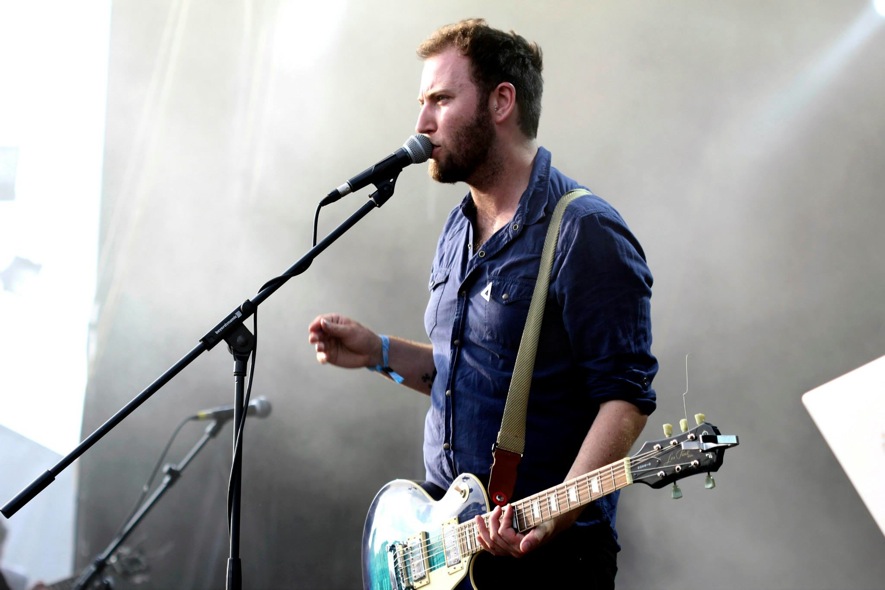 To Kill A King at LeeFest, courtesy and © Alyx
Sadly, due to laws and restrictions and old ladies that live over the hill, there is no sound to be found on site after midnight – and often even earlier. This meant night-dwelling was made spectacularly difficult – although a silent disco playing the hits was on offer – fun enough, but I couldn't help feeling slightly panicky at the levels of constricted festivity during the nights big hours.
This unfortunate sound barrier made the largest tent construction, 'The Temple Of Boom' seem rather useless. I wondered in a few times during the middle of the afternoon to find DJs full-on mixing on a raised platform – with only me for a crowd. As the headliners wound down, so did The Temple Of Boom; ending for the night just at the time the first producer should have pressed play. Unfortunate beaurocracy noted, but entertainment still suffered.
There were some ornate and nicely kept parts of the site past closing time, namely a room with Jenga blocks and little tables complete with walls to illustrate, which worked as a social gathering spot, but again, security needlessly emptied this at around 2am nightly.
Although this much was a ball ache it's nice to know the strategy is in place for next year's festival by way of Kickstarter which allows those who donate to LeeFest the opportunity to meet at panel discussions and forward suggestions for next year. Majority rules, can't say better than that.
Despite these gripes, headliners Delphic and The Noisettes worked lengthy headline sets to decent crowds – Delphic defied the whole 'setlist THING' and mixed tracks into each other which created a rather splattered brilliance, negotiating an artistic terrain across albums which are variety full. Their first album material, rife with pop balladry to change lives, garnered the stronger response. #letsdosomethingreal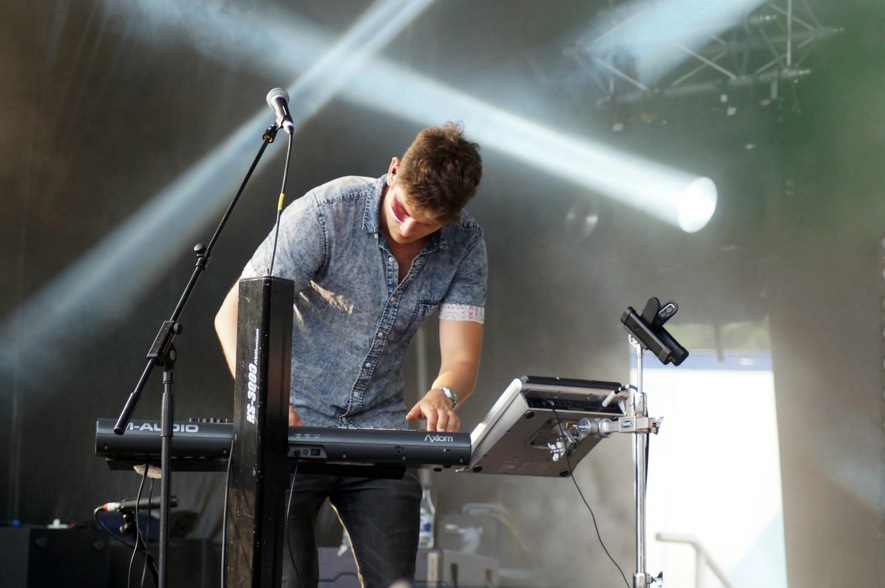 Photos of musicians at LeeFest, courtesy and © @RANAProd & Amber Napthine,
Public Service Broadcasting get a mention for being one of the more interesting bands to play this weekend – as do C/T buddies Fiction. PSB's sample-heavy live show re-addresses the boundaries between audio and visual as they ham up vintage clips from bygone times against the claps and crashes of the modern synth. A brilliant finale to LeeFest.
Away from the sounds, a stand out on-site feature was the mock up beach surrounded by hay bails – which played host to various sporting activities during the day. The way the public took to this instillation was a pleasure to watch, it evoked much jolly warm vintage charm.
LeeFest is a local festival with a big heart and lots going on. Likewise Lee and his team are hands on with everyone in attendance, and with the day-to-day running of the site, which does well to showcase Lee's exceptional relationship with this festival.
However, in order to appeal to a wider audience who will return year-on-year, LeeFest must conquer the technical glitches and sound restrictions by moving sites (which is apparently happening, good news … ) and somehow diversifying the pitch – in the vein of the beach installment and Public Service Broadcasting – aiming for more interesting, world-class content which isn't shut off at 11pm.
These changes would set LeeFest up to compete with its' contemporaries which so far do a better job – namely Standon Calling.