It's our favourite festival of the year – and for the fifth year running, C/T's originators will be hitting up Hertfordshire's most outlandish party – taking place this weekend, August 2-4th.
Standon's 'thing' is that it's kind of like crashing a birthday party gathering – and you are, just ten years on from the initial event. Those ten (ish, who's counting when there's fun to be had?) years have seen the party grow from founder Alex Trenchard's back garden right down to neighbouring farmers fields where haircutting boutiques, book and thrift stalls, walk-in theatre companies and self-confessed, proud-to-be weirdos dwell for one weekend only.
The whole 'guess how THIS festival began!?' thing is somewhat predictable – but in Standon's case it's actually relevant – the festival acutely nestles you amidst a very real vintage.
Another Standon staple is its' joyous, frankly surreal nightlife, which mainly takes place in a cleaned-up-of-poo cow shed with nooks and crannies decked out to-theme, year-on-year – this year it's all about 'running away from the circus'. The cow shed is a neat concept that sprung from, well, the convenience of the shed, and for four nights a year its one of the best nightlife spots in the UK.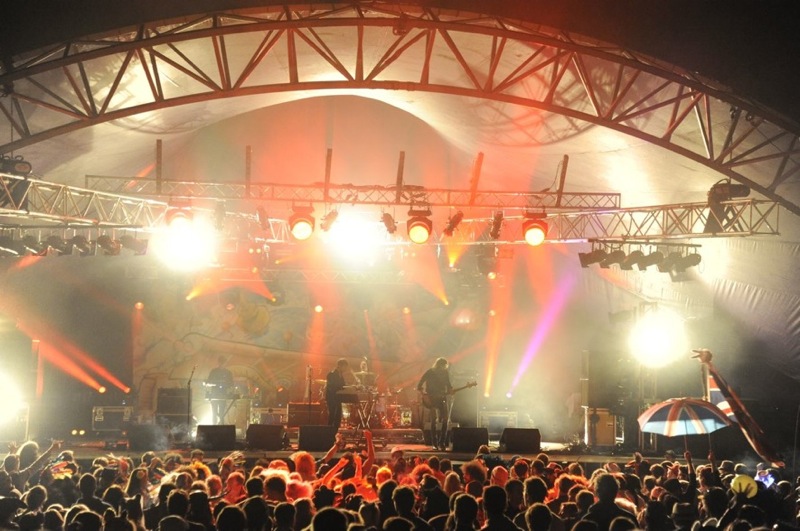 C/T are hoping for a LOT of dance music in the shed this year akin to the year Mr.Oizo's Flat Beat 'went off' to mad acclaim (2010/2011? both?) – as pole dancers jived about atop speakers and punters glugged down tasty bevs.
Let's do it again, this weekend. With help from Digitalism, Simian Mobile Disco, Lucy Rose, London Grammar, De La Soul, The Joy Fermidable, Bastille, Band Of Skulls and AlunaGeorge AND LOADS MORE. As if it even matters.
It's Standon. Culture? Trash? It's all a part of the culture.