The hefty haul to Bestival, from mainland to the White Isles, is a whole half hour – but that half hour says a lot about the type of punters Bestival lures in.
Drinks flow before, during and post-ferry. The bar on board is flooded with requests as mainlanders prepare to make their island takeover as effective as is possible. Some have water pistols, some have 90s CD radios hauled above their heads spinning Paul Johnson 'Get Down'.
Some do the Titanic thing at the front and love their lives.
Everyone's here to have a riotous, outlandish jolly that Reading & Leeds couldn't possibly deal in. We're all here for a candied time of it. Bestival's public crave that most elusive of fun-types: no-holds-barred messiness that can still cater to mainstream-friendly acts and tastes, and plenty of under-the-radar stuff if you want it.
Tom Odell's Radio One friendly pop-jazz and Chic feat. Nile Rogers hammed up the mainstage, as did Chic's riotous contemporaries Sink The Pink: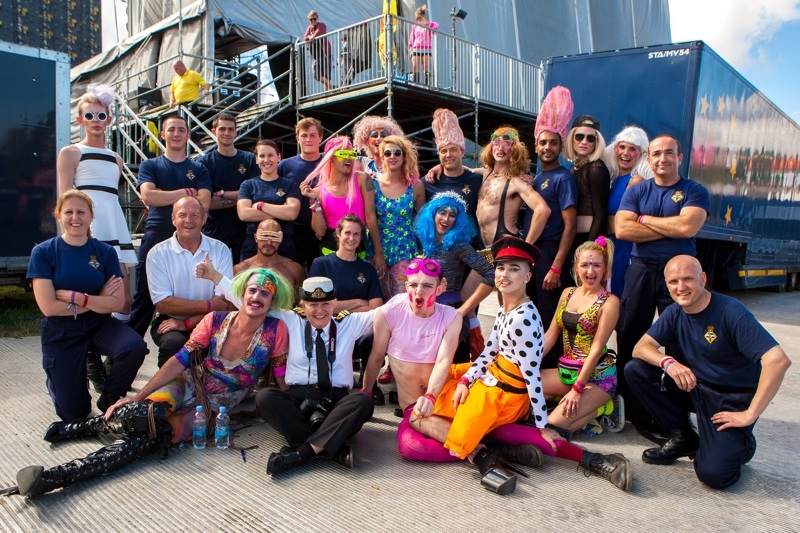 Photographer credit, Victor Frankowski
Headliners were a mixed crop, there was a rain-soaked Fatboy Slim appearance, a Snoop Doog show-up which was likened to a Britney Spears gig by one punter I overheard, but a seminal appearance from Elton John was worth the punt.
Elton sold me short as pre-festival jitters kicked in – I didn't believe his oak-aged take on crowd pleasing would suit Bestival, but I had underestimated the traditional prominence of his brand today – I'd forgotten how euphoric a sunday morning in church can be.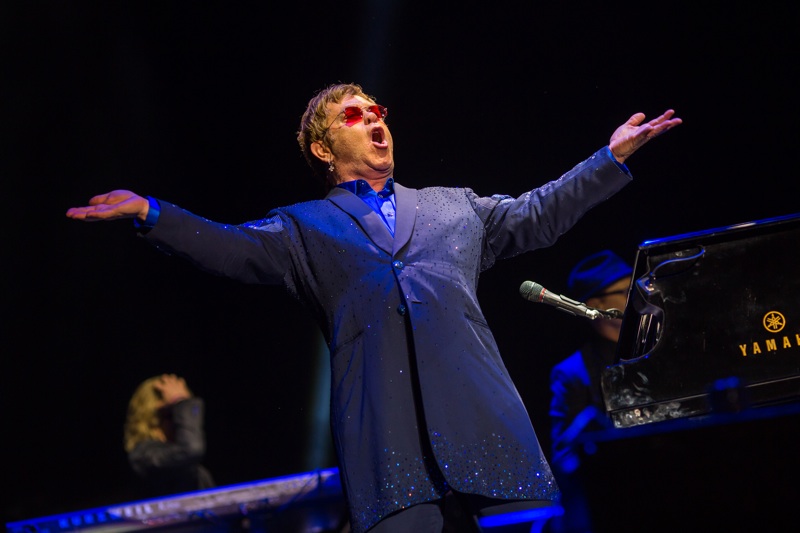 Elton doing his best pastor impression. Photographer credit, Dan Dennison
If anything was holy at Bestival, and this includes the blow-up church by the Swamp Shack, it was Elton – and not just for Elton fans.
Dance-crazed last-night-at-the-festival types evaded security walls and climbed on rooftops to catch a glimpse, as if I'd expected that at an Elton John gig. A joyous key-tinkering spree, earmarked as a 'lifetime event' – I'm not sure he should make this a yearly thing, but as a solo event this was a prime cut.
Much more of Bestival is dance-friendly. The festival places emphasis on beats, and The 2 Bears, under glistening sunlight and a rally of performers hanging from ropes (and boats) were tantalising at The Port stage. This state-of-the-art installation defied belief and garnered crowds who simply wanted to get near such a spectacle: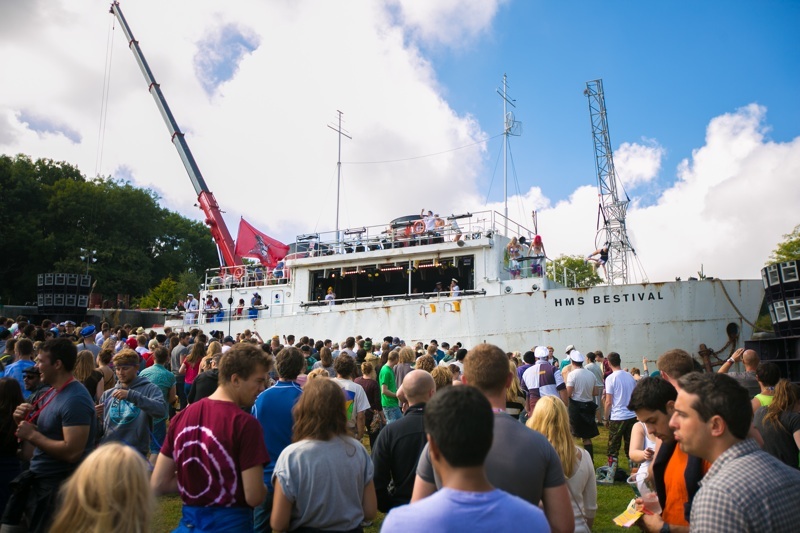 Photographer credit, Dan Dennison
The Port's performers stuck many a leg out for our enjoyment:
Photographer credit, Dan Dennison
In the lesser interesting confines of the Replay Stage, Brooklyn boys Skaters sexed up Punk with their Ghostbusters-inspired matching jackets and riffs to start a war on Saturday. Also on Replay, Ted Dwane from Mumford & Sons' previous band Moulettes harmonised wonderfully, accosting traditional folk with a plethora of experimentation. Both of these acts work well to showcase Rob and Josie Da Bank's interest in staging clashing sounds in close confines.
This festival is a mutiny against stayed-ness in all sorts.
James Blake's 'Retrograde' hung like Bestival's ghost over Sunday night's partying. It was a stalling, jarring set from the Londoner who is always billed late at night, for his is music of the night, for the night.
Bestival goers swarmed upon Blake like the final sensation of a weekend full of the sensational: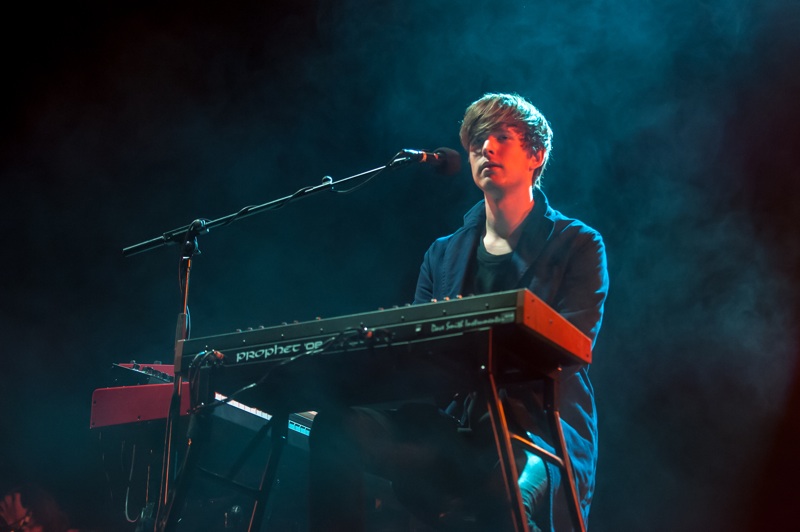 Photographer credit, Ian Taylor
Atop the 'other stuff' list was Shenanigans, an 'Irish immersive experience' which, from the outside, was an understated spectacle. Once inside, it was a brilliant piece of crossover theatre that appealed to those interested in a real-life Stumble Upon experience. Actors in Irish-themed get ups walked small groups through various theatrical constructions: rugby pitches, TV studios and airplane cabins, each set representing a glitteringly parodical image of Irish life. I'd love to see this reincarnated somewhere else.
Bestival is your soulmate you'd quit your job and run away with.
Do you have your own unique Bestival memories? Let us know on facebook and twitter
Check out this cool timelapse of The Port stage from this year's Bestival on the festivals official youtube channel
<object width="640" height="480"><param name="movie" value="//www.youtube.com/v/uN4bnghaTtQ?version=3&amp;hl=en_GB"></param><param name="allowFullScreen" value="true"></param><param name="allowscriptaccess" value="always"></param><embed src="//www.youtube.com/v/uN4bnghaTtQ?version=3&amp;hl=en_GB" type="application/x-shockwave-flash" width="640" height="480" allowscriptaccess="always" allowfullscreen="true"></embed></object>