Kickstarting the Isle of Wight's radiant summer scene, Isle of Wight Festival returns next month, Thursday 12th to Sunday 15th June. It's one of the first big-time festivals of the summer, and as we said in our C/T Festivals preview, we love it for its mega-mileage of friendly vibes and communal spirit. Set in the Isle of Wight's Seaclose Park, the IoW Festival also couldn't look much prettier – it's a huge way to start the summer, but that's not the only reason we're into it…
There's three festival-exclusives topping the bill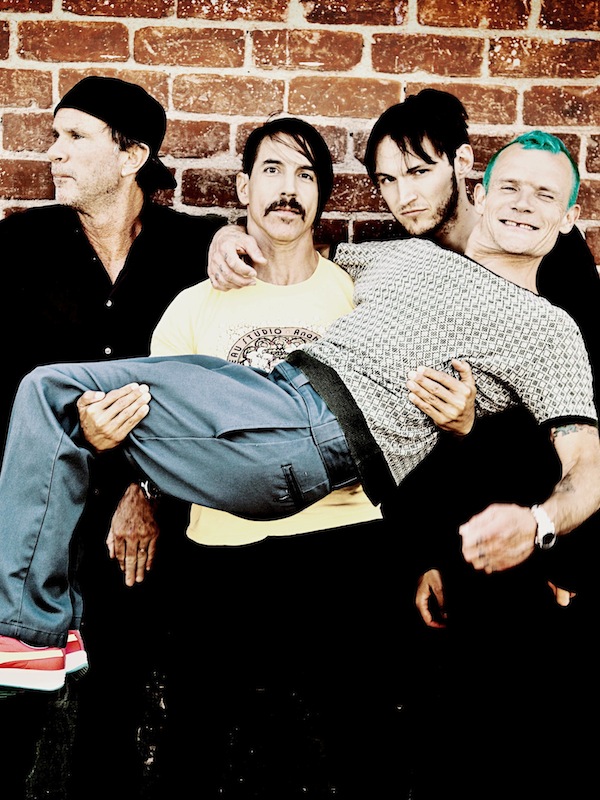 Of course, the weekend's main pull will be Saturday's headliners, rock veterans Red Hot Chilli Peppers, who are making IoW their only UK show of 2014. Expect exclusives, never-ending riffs and manic Chilli obsessives, who travel far and wide to be near this lot – who are one of a few bands to channel '80s showmanship and still pull it off. Next up, and headlining on Friday is an English fest exclusive for 2014 in rockers Biffy Clyro, and Kings of Leon round things off with a UK fest exclusive on Sunday. One-offs from rock heavyweights are set to take over our White Isle.
But don't fret if noisy guitars aren't your thing
Risen names from a wildly successful year for electro, dance and house music are also on the bill. Duke Dumont, Gorgon City, Katy B and Rudimental will declare it party time, as will '80s pin-up Boy George. Then there's pop and rock from bands who were barely conceived in the '80s – like The Vamps and The 1975. Ella Eyre, Fall Out Boy, The Specials, Tom Odell, John Newman and Travis complete the bill.
Fancy drifting off into the unknown at Isle of Wight Festival 2014?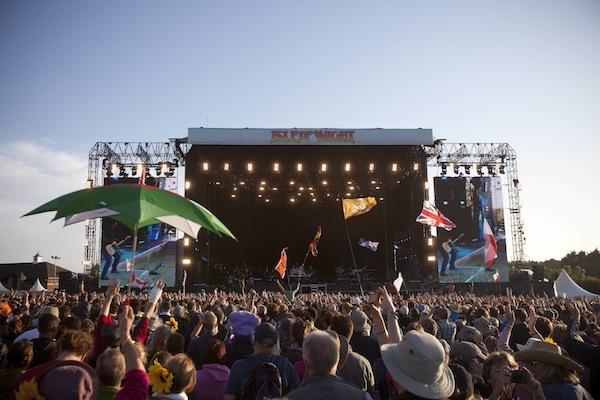 Hard Rock Rising Stage will host the newest talent in music, if spreading the word is your kind of thing; but if it's just escaping the crowds you're after, head to the Bohemian Woods and remove yourself from the humdrum of the masses. There's also a full-scale beach on site – complete with beach activities and live sets from the sand – and 'Bathing Under the Sky': a collection of hot tubs and saunas to show off in under the beating rays of the sun.
Enough yet?! No? We've got more for you: BUTLIN'S ARE ROCKING UP! … BUTLIN'S!
We've been craving a reason to find out more about Butlin's – the chosen holiday destination of older English people whose opinions you can't quite trust. So much is said about this beachside institution and we're mad excited to actually discover it ourselves. Let the fun (and boozing) begin. If it's more of the golden stuff you're after, also try The Strongbow Garden and The Whiskey Sessions – both of which provide pretty much exactly what you'd expect…beer and singalongs. Perf.
It's the Butlin's-era fun that separates Isle of Wight from its competitors. Made for all – from nighttime partygoers to old-school rockers and new-age popsters – IoW Festival challenges you to experience one of the most varied weekends of the summer.
We'll be down enjoying all the action from the site! Check our Youtube channel straight after the festival for all the latest videos, interviews and clips from the festival, and a full event write-up will feature online
Are you coming down to Isle of Wight Festival 2014? Let us know on Twitter and check out the highlights from 2013 below