Not many festivals would get away with Secret Garden Party's "a serious party" tagline. Not that they wouldn't get away with claiming it, they just wouldn't come anything like close to pulling it off. SGP goes one further than lineups, hype and location: over its shortish lifetime, it's become a British institution. Smallish, bookish, hipsterish, established; it dots every festival I before vague thoughts of lineups are even mentioned.
This will be Culture or Trash's first year at Secret Garden Party, a fact that is leaving us a little short of breath in anticipation. We want all of the things we've heard so much about, but we won't bore you with all that. Instead, we've pulled together a couple of our favourite things about Secret Garden Party to help you judge for yourself why it's the midsummer fest to be seen at. See you down by the wicker fox…
This year's theme is GOODBYE Yellow Brick Road
What's wrong with plain old primary colours? SGP have taken the "festival theme" and blown it up in a canon. The end result: a sharp piece of social commentary on the state of the messages in The Wizard Of Oz. Why follow a yellow brick road when you can follow your heart? C/T swoon in your wake.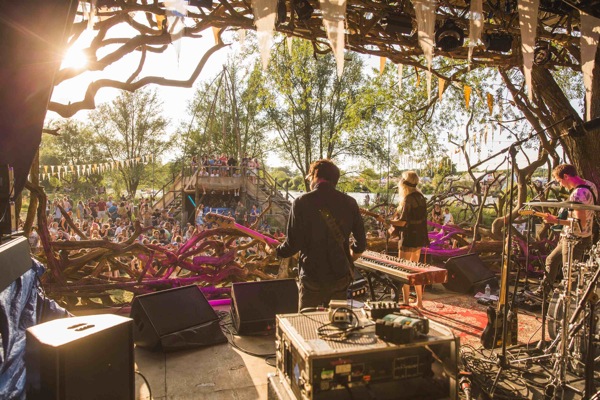 And just like SGP's dislike for the dollah, The Games Area is fit for everyone – kings and scrawny ragamuffins alike
On site will be an Emu and Ostrich Polo Match (no clue. How have we missed this festival before?!), and a session of midnight ultimate frisbee for the ladzzz. But don't forget that staying classy is an option too: croquet with cucumber sandwiches and tea is available if you're something of a discerned festival goer. Then, finish your game of croquet, undress and throw yourself down the slip 'n' slide. Get used to getting wet, it feels like it could be a real SGP theme…
Why so?! Well, there's a natural swimming lake with a huge party installment on each year
Yeah, that's why you'll be getting wetter. The lake's centrepiece is a festival mainstay and will again be designed by the guys at PirateTechnics (give away any clues?!), who'll be throwing mass parties and featuring special musical acts, as well as encouraging all kinds of tomfoolery mid-lake. Walk the plank and you'll be in a natural swimming lake, or play it a little more traditional and take a punt out for the afternoon. A spiffing shout.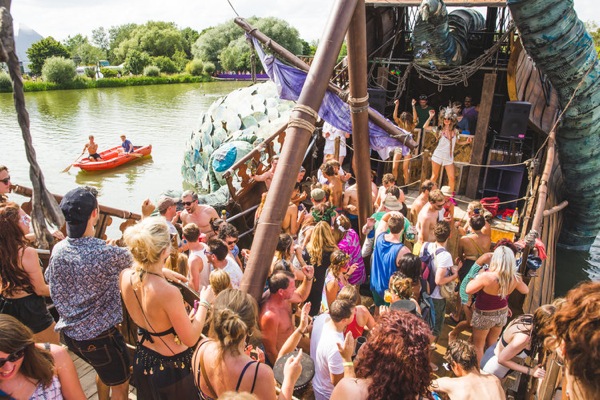 If you're after the artistic vibes, stick at it: there's a whole Arts Garden to go and find your own style in
Tucked away in the corners of the site, gardeners can learn their own craft from the resident arts peeps at the festival. Learn full-size body casting, life drawing, even how to create stain glass windows. If that all sounds a bit much, take a brush and easel and sit by the lake and paint your own scene. We're pretty quids-in on the fact that they'll be loads to paint. Dunno what makes us think that…
Oh, did we mention there's a tonne of wide-reaching musical names across loads of stages that you'll come across when you least expect?
Hercules & Love Affair, MØ, Clean Bandit, vinyl-spinning legend David Rodigan, Jagwar Ma, Teleman, We Have Band and Rae Morris are just some of the names Culture or Trash are pre-swooning over, across a list of stages, some that sit by the lake, others immersed in forestry and others ready for things like this to happen: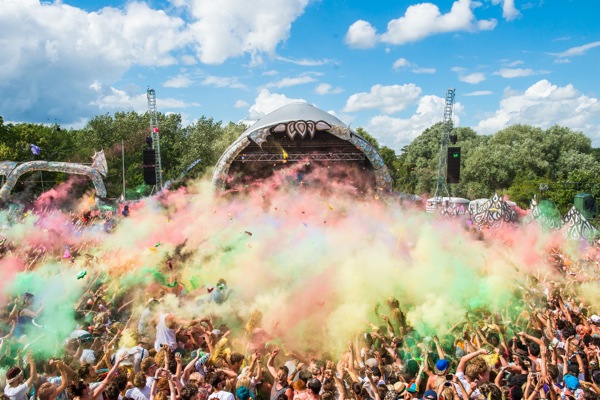 In short, we're psyched – and that's not a secret. This is the party of the summer if you're the type of gardener that likes getting your hands dirty. Dig deep – SGP is the festival that just keeps on giving.
Find out more about tickets here
Check out Secret Garden Party's official promotional video from 2013. Oh my....